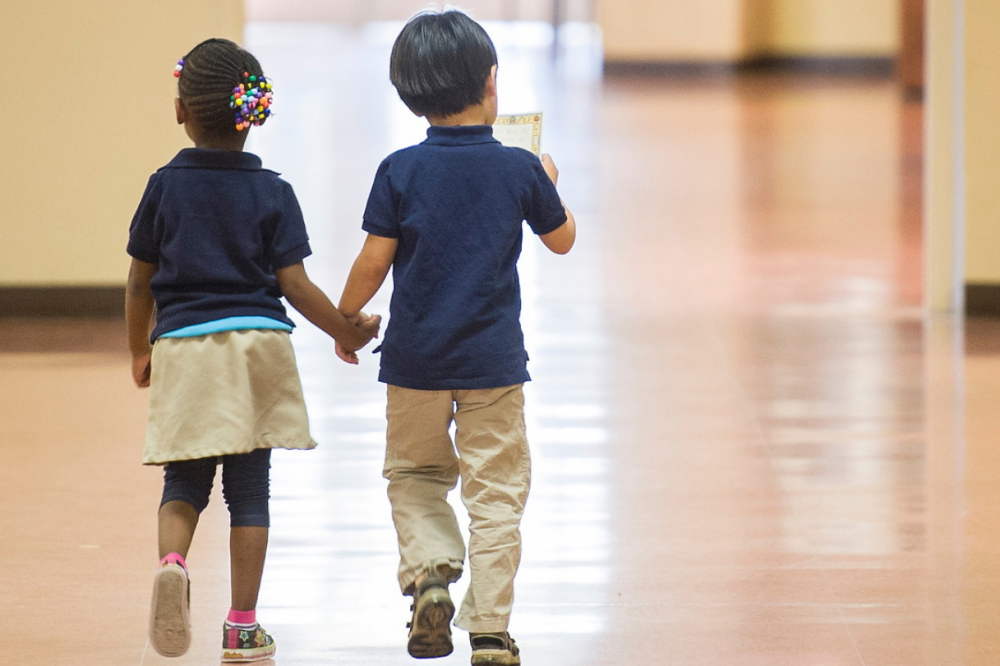 After a year and a half of providing virtual learning, Houston ISD will return to fully in-person instruction for the first time since the start of the pandemic on Monday. And while many are celebrating the end of online learning, for some parents of children with special needs, the return to in-person schooling amid an ongoing pandemic presents a new set of challenges.
For children with behavioral challenges, adhering to safety precautions – like wearing a mask all day – can be difficult. And with the continued spread of the highly contagious delta variant, some parents are pushing HISD to provide a virtual learning option to accommodate special needs and immunocompromised children.
Houston Public Media spoke with Tabish Aghar, the parent of a Houston kindergartener on the autism spectrum, about his concerns for the upcoming school year.
This interview has been edited for length and clarity.
Can you describe how virtual learning has worked for your son over the last year and a half?
Virtual learning was very challenging for my son because he was home, and he doesn't quite understand the requirement to sit still and stay in front of the computer when he's at home. It's a difficult task to ask him to stay where he is. We worked with his teachers to know like: OK, when will you be requiring him to physically be in front of the computer? We would keep the sessions going on the laptop and me and my wife and my son would kind of absorb the material and then just have to kind of teach it pretty much all day long.
But we made it work. Right before we're starting the new year, he's starting to read words and doing a lot more than what he was doing prior to the pandemic starting.
What are your concerns as we approach the new school year?
There's no real plan for students like my son and families like ours. My belief is that there is going to be enough children inside the general population of students that will not be able to social distance and will not be able to mask all day.
Are you concerned that the masking mandate alone won't be enough?
Yes. Yes, absolutely. In the case of my son and children like my son, it's very difficult to explain to them the "why." His therapies that are behavior based take a long time. In order to make a behavior repeatable, it takes months of repetition. It takes a lot of work and a lot of people to get those behaviors to be something that's part of his daily routine. And so for us to just say, "all right, cool, we're ready to go back to school," and we're just going to send him, it would be completely irresponsible. Because we know — like without even any hesitation — we know that the moment my son goes to school, his anxiety kicks in from just being there. So how are they going to handle that? They've also got to calm him down, so then there's no real social distancing involved. There's just so much, there's so many factors involved, and that's just my son, who in general is a pretty well-behaved kid.
What would you like to see HISD do differently?
Well, first and foremost, I believe that a virtual option should be available. This is not a permanent solution, we are really just asking for an alternative, while this is out of control. If my kid can't be safe, then I just can't take the risk.
How are you and your family doing after what I know has been a really difficult year and a half?
We are tired. I would imagine that most families like ours are tired. I think that a lot of families that are out there that had to do the virtual experience — you know parents having to be teachers and counselors — in general we're all just really tired. And we want to move on.
You know, for my kids, I want them to be able to go to school and I want them to be able to play with their friends and see their cousins and their family. We just feel a little bit let down and we feel a little deflated, because we were so ready to get our life back.