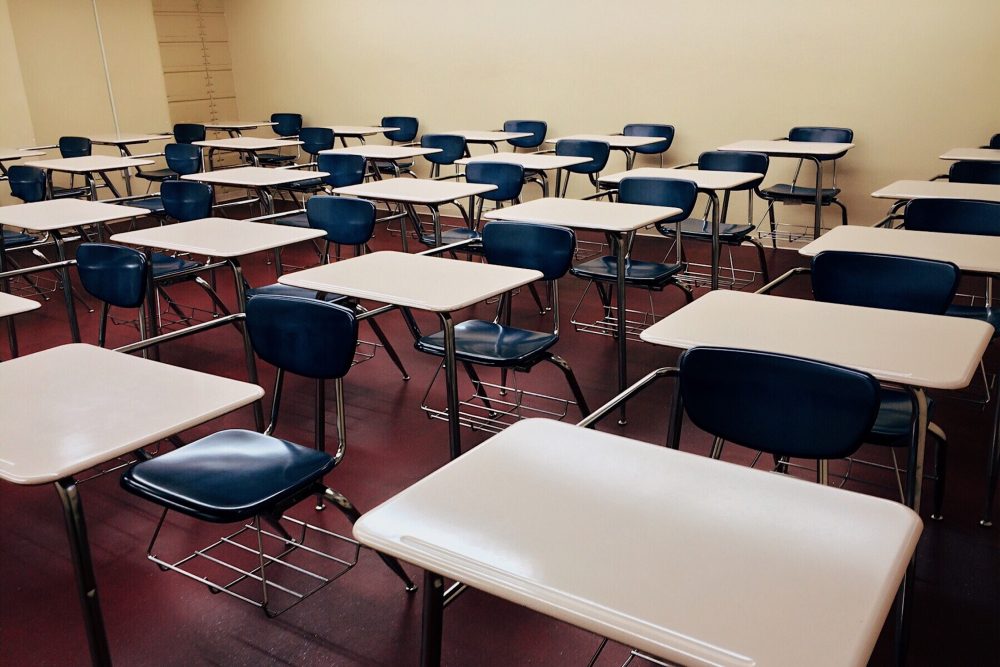 The new academic year means that colleges are once again reopening their doors for in-person learning, during what Texas hospitals are calling a "fourth wave" of COVID-19 cases. But due to an executive order banning public schools an universities from requiring masks, many institutions are blocked from taking additional steps to mitigate COVID-19 spread.
Kaitlyn Lopez, a freshman at Sam Houston State University, spoke with Houston Public Media about what her school is and isn't doing in the fight against COVID-19.
The below story is edited for length and clarity.
What safety measures, if any, are being taken at Sam Houston?
They split up the roommates so that they did not move in on the same day, so that they could avoid having parents come in contact with each other. We were supposed to move in on the same day, but they decided to change that and move my roommate to the day after me to keep our parents from coming in contact with each other.
How does that make you feel going into college, knowing that the pandemic is still heavily affecting people?
I'm nervous going into college knowing that there aren't very many safety measures in place. However, I know that I will do what I need to do to ensure my health and safety, and I will continue wearing my mask and only spending time with people that I know are very conscious of the pandemic at the moment.
College normally means larger classes with about 40 or more people. Are you nervous about attending your classes?
I am nervous about attending large class sizes. However, I am also excited for the experience. I will say though, that I will continue wearing my mask to keep myself safe.
With college comes social gatherings, but with the pandemic, this might be a little difficult. Do you think that Sam Houston might try to change any rules against social gatherings in order to protect students?
I don't believe that Sam Houston will be changing rules against social gatherings this year. To me, it seems like they are advertising very heavily on the fact that they are 100% in person and back to normal.
I know as a college student, you want to go to those social gatherings and enjoy the classic college experience. So, how are you feeling right now?
I feel like social gatherings can be fun and a good way to experience college, however, they should only be done in consideration of the pandemic this year to make sure that we stay away from COVID.
What are your own concerns regarding COVID-19 and being a freshman in college?
I'm concerned that this will be a repeat of last year where we had to go into lockdown. I'm really looking forward to my freshman year here at Sam Houston, and I'm just really hopeful that we don't go back into lockdown because of COVID.
So you say you're hopeful that we won't go back into a quarantine situation, but what would you do if you had to go back into lockdown?
If I had to go back into lockdown, I would of course follow whatever rules are set in place. However, I would be very sad and feel like I was missing out on my college experience.