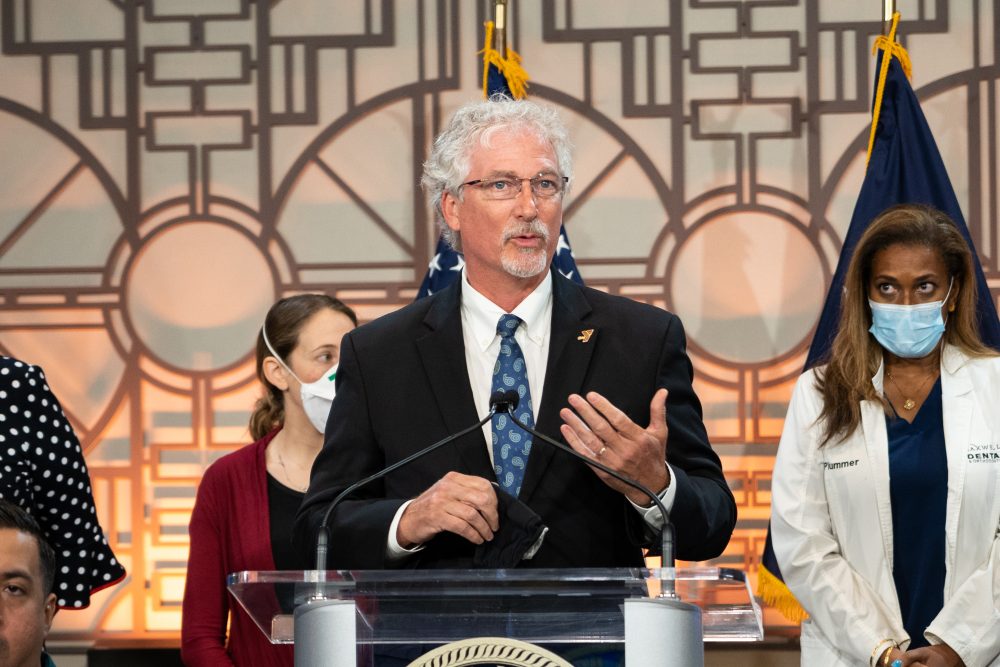 Mayor Sylvester Turner has committed to a slate of big-ticket police reforms, including a ban on no-knock warrants issued for nonviolent offenses, a change to HPD's body-worn camera policy that now requires the department to release video within 30 days of an incident, and a $25 million investment in crisis intervention and domestic violence programs.
In addition, he announced a major restructuring of Houston's Independent Police Oversight Board, the civilian-led body that provides oversight of the police department's use-of-force incidents and investigates cases of alleged police misconduct.
Stephen Ives, president and CEO of Houston YMCA, was named the new board chair.
Reforms to the IPOB were made at the recommendation of a September 2020 report from the Mayor's Task Force on Policing Reform, which called for broad changes to the oversight body and come six months after a report from the Rice Kinder Institute that identified Houston's board as the weakest in the state.
In the executive order establishing the changes, the city said the adjustments were being made in an effort to reform the body "into an effective, diverse, civilian board."
Ives spoke to Houston Public Media about his vision for the future of the board.
The below interview has been edited for length and clarity.
I think it's fair to say, when people think of the YMCA, they don't necessarily first think about police accountability. How did you come into this role?
Yeah, when people think of the Y, they typically think of their experience that they've had with it. And, the majority of individuals have had experience of programs or activities, or what we might call the "gym-and-swim." But since our inception, the Y has been much more than that, and that's taken the form of community engagement and active involvement in what's happening in the community since we started in 1844 in London, England. Here in Houston, it took the form of housing during the Industrial Revolution, took the form of active involvement in refugee resettlement in the 70s, and that's still a part of our work.
Whatever the issues are of the day that are most important to the community, it is the Y's responsibility and opportunity to engage in those to help build a stronger, better society. Healthier communities are built by having people connected with each other, and that's exactly what we do through our community engagement efforts, which are in concert with, but also in addition to, our programmatic side of what we do.
For someone that's not familiar with what IPOB does, what the board's role is, can you just describe what the charge of this body is and what your role is as chair?
The Independent Police Oversight Board has actually been in existence for more than 10 years. It is a group of citizens who are asked to review any cases or citations going through IAD, which is the internal affairs division at the police department. We're asked to review the investigation and the reports for any of the cases that include use of force, that include discharge of a firearm, or include death while in custody. And so, it's not all of the cases — it's a subset of incidents that come through the investigative process within the department — and the role of our group is to have an independent set of eyes that look at the investigation, ask additional questions if we have them, offer dissenting opinions if that's the case, and it's really meant to make sure that there's outside review and input into that whole process.
You were appointed in late April. What were the next steps since the appointment?
Since that time, I've obviously gone through my process of getting security clearance to be able to enter into the police department and be able to look at files and to sit in on panel meetings. So I've sat in on several panel meetings to participate in and examine and see how our panels are operating. We're beginning to refill empty slots on the board — that's been a key priority for me.
Another part of my role is to is to sit in and participate in what's called the administrative disciplinary committee, another group that reviews what the appropriate discipline is once a citation or a complaint has been sustained and to make recommendations to the chief.
I think it's important for people to understand that at the end of the day, the chief makes the decision as to what discipline gets handed out in a particular case, or what action gets taken. But we provide insight, input, perspective and additional information to help him do the difficult job of making the right decision or the best decisions on behalf of the overall culture of the department and the community's experience. Great policing ultimately is what we're what we're striving for in this whole effort.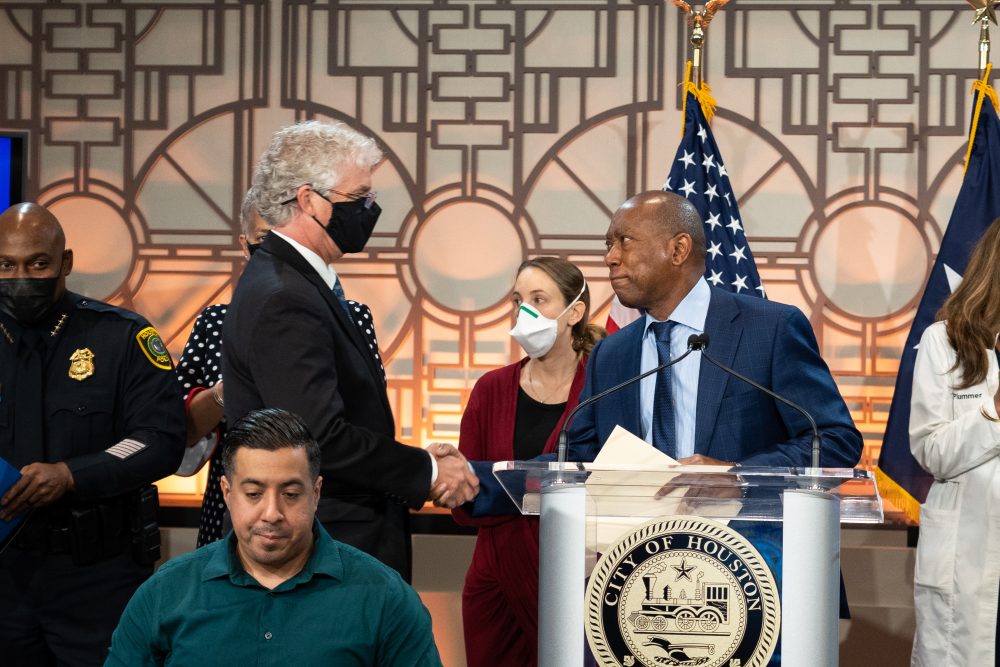 I imagine you're not doing the work because you expect your recommendations to fall on deaf ears. In terms of the kind of authority and maybe informal mandate that you have, how do you perceive your role and the board's role?
I know for myself, my engagement with the leadership team in the department, as well as the chief, we'll have regular conversations, which will provide me an opportunity to ask questions and encourage and support all at once. So far what I've witnessed is a high level of respect amongst the leadership within the department for the role of this and actually an encouragement and embracing. I think they recognize it's useful and helpful and necessary in order for them to be able to do their job and do it well.
When you think about what success looks like for this new structure and for yourself in that role, what does it look like, and what is needed in terms of resources or authority for you to be successful?
Success looks like a higher level of confidence in the public around the integrity of the work being done by our police department. A greater sense of comfort with the role that police officers are playing and fewer incidents that might be troubling or problematic, in terms of how officers have confronted circumstances or reacted or responded to circumstances. And a whole lot more of what I see a lot of: elevation of great policing that is happening that is helping us to have a not just a safe but a tight knit society.
MORE | Houston Has A New Deputy Inspector General For Police Accountability. Here's What That Means
Having highly resourced — as they're much more resourced now with (Deputy Inspector General) Crystal Okorafor's engagement — independent engagement, and citizen engagement in the process I think is a piece of it. I'm sure more will become obvious to me as I spend more time and really dialogue with the police department, as well as citizens, who have experienced policing interactions in the community. So, I will continue on my listening tour with constituents in the community.
You're a community leader. Your appointment is, in part, an effort to try to bring in more community voices and to try to get more community engaged. And so I wanted to hear your thoughts on how you think of yourself as a spokesperson for that big and diverse community that does obviously include voices that are critical or distrustful or have experienced harm related to police interactions. Do you think of that as part of your role?
Absolutely. And you know, I can't speak for other people, but I was born with two ears and one mouth. And so: my engagement with the community and listening and hearing and extrapolating what people are really experiencing and care most about, using my voice where I can to influence adjustments, changes, improvements, enhancements of the systems, for one.
And then for two, continue to do things like this: speak publicly about what I'm learning along the way, what we're actually doing. I think the goal here is to have a whole lot more transparency so people are aware of what is being done on their behalf. I'm talking about citizens who are not officers or not part of the department, so they can be aware of what's happening on their behalf and continue to have input into that, where that's useful.
I'm just a sponge absorbing the experiences people have had in the community, as well as the realities of being an officer in a big city like Houston, and the dynamics of the department, and where resources and and I guess recommendations and suggestions and perspective that I can bring as a non-departmental employee and someone who's really charged with representing the citizens of Houston, but also cares deeply about getting this right. All those pieces are in play for me.
What would you say to citizens who are maybe a little skeptical still of the reforms and initiatives? Is there anything you want to say to assuage their skepticism?
I don't know if I want to, because I think skepticism is healthy. I think until we see a real dynamic change in people's experience and the consistency of people's experiences in community, I think it's healthy to remain skeptical and to ask questions. It holds all of us accountable. Also, keep paying attention, and if you've got great ideas about how to make it better, please pass those on.