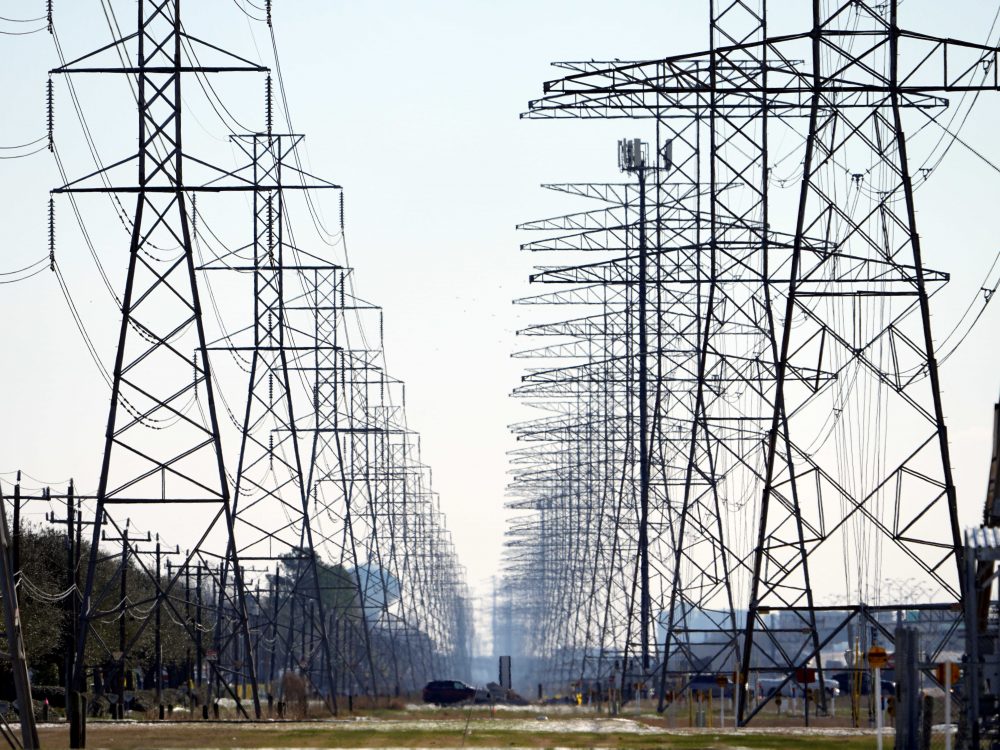 Nearly six months after the freeze that killed more than 40 people in Harris County, Texans are still trying to figure out how the state's electricity system works – and why electricity stopped flowing to homes when people needed it most.
Most people already know the basics: when you turn on the light, use a coffee maker, boot up a computer — it's because electricity flows to your home through power lines.
The winter freeze, however, was when a lot of Texans learned the state's electrical system is more complicated — and more vulnerable — than previously thought.
Before someone lights up their home, they have to sign up for an electricity plan. In Houston, that means contacting one of about 40 retail electricity providers such as Reliant, TXU, or Green Mountain.
The retail electricity provider Rhythm entered the Houston market right around the time of the winter freeze.
"It was a super crazy time," said Kosta Zujic, Rhythm's head of commercialization. "But in many ways, we're kind of born out of it."
Rhythm was one of the few providers in Houston that was able to accept new customers during the storm.
"We ended up sleeping in the office because our office had power," Zujic said. "But throughout that period, really our focus was not just to keep warm, but really to keep our business going."
Companies like Rhythm arrange the electricity to get to houses by working with local utility providers that maintain power lines and other power infrastructure.
In Houston, that's CenterPoint Energy.
"In essence, you can think of the grid as a system of highways," said University of Houston Energy Fellow Ed Hirs.
However, neither CenterPoint nor providers like Rhythm actually produce electricity — power plants do. Power generation companies use natural gas, wind, solar, nuclear, or coal to produce electrons, and then they dump them on the grid.
"The poor electron doesn't know who mom and dad are," Hirs said. "They don't know if they were birthed of coal or birthed of sun."
That means everyone's home is powered by a mix of renewable and fossil fuels. The electricity that gets sold in Texas is about 26% from renewable resources, according to Rebecca Bridges, chief marketing officer of ElectricityPlans.com. The rest is from resources like natural gas and coal.
One major way Texas differs from the rest of the country is not only do we have our own electricity grid, but we have our own electricity market. It's overseen by the Electric Reliability Council of Texas, or ERCOT.
Meanwhile, ERCOT is overseen by the Public Utility Commission. The governor appoints the three members of the commission.
As ERCOT and the PUC came under intense scrutiny during and after the winter storm, Bridges said some Texas leaders placed blame on another source: renewable energy.
"There is factual information on what power plants went down during that event," Bridges said, "and a significant number of them were natural gas plants."
A recent UT Study found that the failure of natural gas generators to properly prepare for the February freeze worsened the power outages experienced during the storm. Officials say not only were many natural gas plants failing to produce electrons to send to the grid, they also were not able to help power other generation facilities that were relying on natural gas.
Although the unique Texas electricity system was designed, in part, to increase competition and offer lower prices to consumers, it wasn't designed to mandate power generators to prepare for winter weather – and laws passed in the most recent legislative session still don't require all generators to do so.
Experts say if all power generators, and especially natural gas, don't weatherize, Texans will experience yet another power loss next time temperatures dip below freezing.
Still, Rhythm's Kosta Zujic said he continues to hear some people only blame renewable energy.
"Misinformation is focusing on the notion that somehow wind farms failed, and that's what caused the scarcity of supply within the grid, and ultimately the rolling blackouts that we had," Zujic said. "That couldn't be further from the truth."