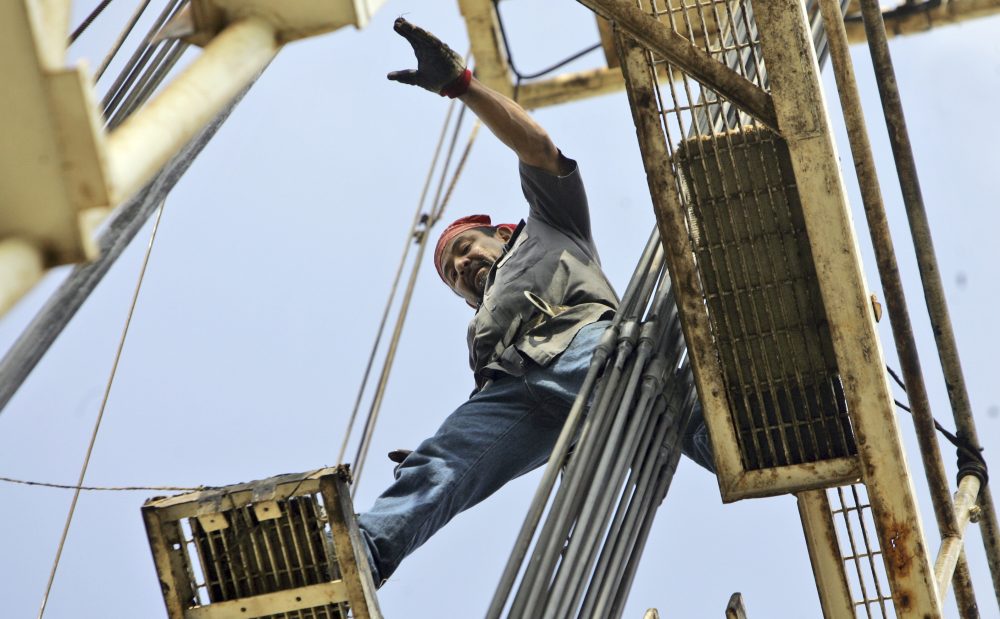 Houston is working to recover from the tens of thousands of energy jobs lost since the start of the pandemic.
Experts say some of those jobs may come back — but as the world shifts away from fossil fuels, a lot of energy jobs are slated to change rapidly in the next decade.
To learn more about what the power sector's workforce might look like during and after this transition, Houston Public Media's Energy Reporter Kyra Buckley spoke with Jim Thomson with the consulting firm Deloitte. Thomson helped author a report about how companies are reshaping jobs to meet the U.S. goal of decarbonizing by 2035.
Read or listen to the interview below, edited for length and clarity.
What do companies in Houston — and not just companies, but colleges, or universities, or other entities that are helping to train the workforce — what can they do to help prepare the workforce for this continued energy transition?
This is something that's been on the horizon for quite some time. And I do think power companies specifically over the years have partnered with not only universities in preparing future workforce, but really opportunities to engage very early in elementary schools, even as education programs and STEM type programs to get people interested in what the future is — and to a certain extent, rebrand and not thinking of power companies as, you know, the smokestacks and the big coal producing or coal burning plants, but actually involved in a high tech industry and totally engaged as part of that transition towards green power.
The report talks about how to broaden that talent pipeline to not just include people from different career backgrounds, but also to include more women, people of color, and other groups that are historically underrepresented. So how can the power industry strengthen the talent pipeline to include more of those underrepresented folks?
Power companies have always had a great mix within the C-Suite and the boards when it comes to females and minorities, but that hasn't always translated down into the core workforce. So there's definitely a lesson on how do we make sure we, early on, engage at levels that bring people — even when they're in school organizations and those certain constituencies — how can we bring them in form a relationship and make those organizations want to help find people that are good for those newer types of jobs that are going to be emerging.
As we know here in Houston, it has been especially challenging for certain sectors of the energy industry, specifically oil and gas. And we talk a lot about the job losses that have come from that. From your perspective, is employment in the power sector growing or shrinking?
I think the outlook overall, whether it's Houston or other parts of the US and the world, the outlook for job growth from this is actually a positive overall. We just need to make sure that we focus the way we should on all aspects of the existing labor workforce to make sure there is a path forward for them as well as the new folks entering into the workforce.