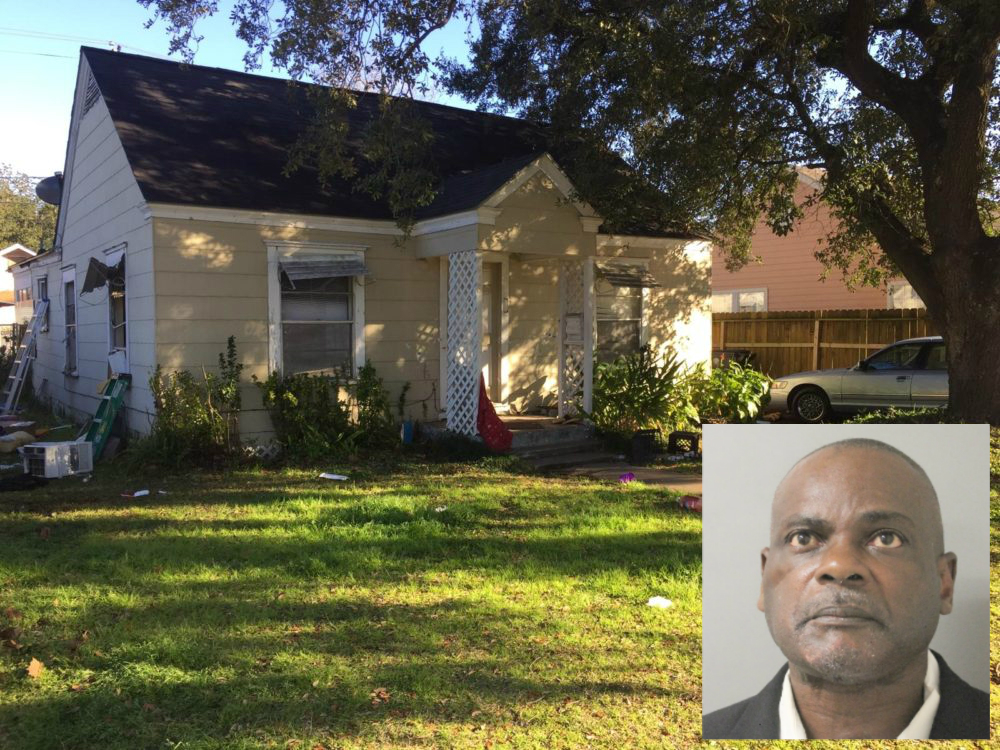 In March, the Texas Court of Criminal Appeals declared Steven Mallet "actually innocent" after a review showed he never should have been convicted. It follows a little more than a year after he was declared innocent by the Harris County District Attorney's Office, and less than nine months after the CCA granted his brother Otis the same relief.
Both exonerations came as a result of a review of thousands of cases connected to disgraced former Houston Police officer Gerald Goines, now indicted for the murder of two people based on a deadly botched Pecan Park drug raid.
In April 2008, Houston police arrested Steven and Otis Mallet and charged them with intent to deliver four or more grams of crack cocaine, after then-HPD narcotics officer Goines claimed to have given the brothers $200 in exchange for the drugs.
During the trial, the prosecution relied almost exclusively on Goines' testimony.
"The case came down to who was telling the truth: the police and Officer Goines, or Mr. Mallet and the defense witnesses," according to the court.
Then came the raid on Harding Street in January 2019. Goines is accused of making up an informant and lying on a sworn affidavit to obtain a search warrant. Two people, Rhogena Nicholas and Dennis Tuttle, were killed in the ensuing raid, which yielded no significant amount of drugs.
Since then, the Harris County District Attorney's Office has revisited 14,000 cases where Goines or his partner Steven Bryant were involved.
Goines' arrests have again been thrust into the public eye after an attorney with the Harris County Public Defender's Office filed a posthumous pardon request for George Floyd with the state of Texas. Harris County leaders also voted unanimously to support the pardon request, and Harris County DA Kim Ogg supports its approval.
The DA has handed the Harris County Public Defender's Office at least 40 cases in which Goines was the only fact witness. The Mallets are the first two people who have since been declared innocent.
Both spent time in jail for the alleged crimes.
Otis was sentenced to eight years. Steven Mallet did 10 months before pleading guilty for a crime he has maintained he did not commit. He told Houston Public Media that it had a serious impact on his life: He lost property and a dating relationship, and is currently unemployed after working for the Alley Theatre.
Bob Wicoff, post-conviction division chief at the Public Defender's Office, said the Court of Criminal Appeals has currently two more of his office's cases pending before them.
"Depending on how that court rules on those two cases," he said, "we will either have a good reason to go forward (on the other cases) or not."
Wicoff said the Mallets' case was straightforward. It had evidence that contradicted Goines' testimony, including lack of fingerprints on the can that supposedly contained the crack, an expense report that didn't show that Goines paid for the narcotics, and witnesses that hadn't seen any drugs.
But even in this case, Goines has stuck to his story.
His lawyer, Nicole DeBorde, acknowledged that a declaration of actual innocence by the Court of Criminal Appeals is rare. But in this case, she said, the Harris County District Attorney's Office basically guided the court's decision.
"The District Attorney's Office sought out these individuals to file these writs (of habeas corpus)," DeBorde said. "They then told the court what facts they wanted the court to find and that they agreed with the writs. So the District Attorney's Office really tailor-made these findings of fact."
She said it's a strategy by the DA's Office to help it in its criminal case against Goines and other narcotics officers who were charged after the Harding Street raid.
Kevin Buckler, a criminal justice professor at the University of Houston-Downtown, said the Mallets were fortunate because the DA invested resources in reviewing past cases, including theirs.
"In many if not most of these cases the prosecutor is not in agreement with the defense that new evidence that emerges is reliable or that it points to actual innocence," he wrote in an email.
As for the Mallets, their next step is to collect compensation for the time they wrongfully spent behind bars.