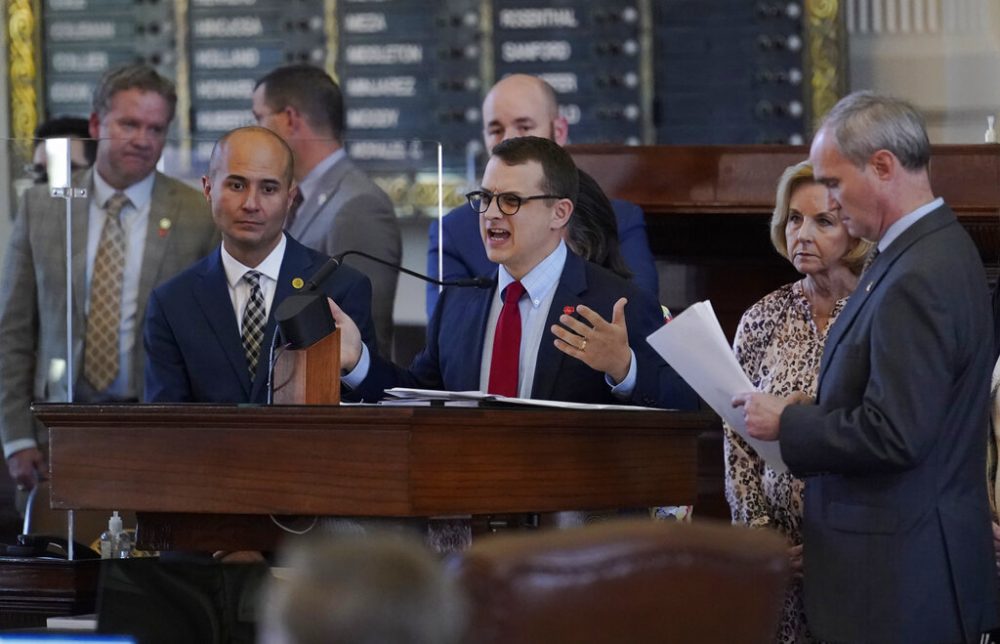 A contentious day at the Texas House of Representatives wrapped up just after 3 a.m. Friday with an omnibus elections bill set to pass, while Democrats repeatedly lashed out at the bill's author for pushing through legislation they say is meant to suppress votes instead of uphold election integrity.
The House took up its version of Senate Bill 7, which Elections Committee Chairman Briscoe Cain, R-Deer Park, rushed through his committee late last week without a hearing.
Cain had started to explain the bill Thursday when his vice chair, state Rep. Jessica González, D-Dallas, began battering him with questions. González recapped the hearings for House Bill 6, of which Cain's version of SB 7 is a virtual clone. And she used her questions to make the argument that the bill, whatever its label, would be used to discriminate against minority voters.
"After 22 hours of testimony — where leaders of the NAACP and MALDEF, disability rights — pleaded to the committee about how your bill would suppress their vote, did that factor into your desire at all before bringing this bill to the floor today?" González asked.
Cain initially appeared not to understand the question, but eventually said, "It's OK if I disagree with some of the witnesses that come to the committee. I don't believe that this bill suppresses any votes."
SB 7 and HB 6 would bar election officials from sending out mail-in ballot applications unless asked, and would increase the powers of partisan poll watchers, among other things. Many of the restrictions are aimed at reforms enacted or attempted by Harris County during last year's election.
State Rep. Chris Turner, D-Grand Prairie, sought to link the bill, with its claims to fight voter fraud, to former President Donald Trump's false claims that the election of 2020 had been stolen. Cain himself worked to help the former president overturn election results.
"Is this bill simply a part and a continuation of 'the Big Lie' perpetrated by Donald Trump, that somehow he really actually won the presidential (election), is that really what this is all about?" Turner asked
State Rep. Rafael Anchia, D-Dallas, renewed the attack that the bill was designed to suppress minority votes. He focused on Cain's quotations from the Texas Constitution stressing that the bill was designed to protect "the purity of the ballot box."
"Are you aware that references to 'purity of the ballot box' used throughout this country's history has been a justification for states to disenfranchise groups they deem unfit to vote, or somehow lacking?" Anchia asked, a question which provoked protests from the visitors' gallery.
After Speaker Dade Phelan had ordered the visitors to refrain from outbursts, Cain responded: "I wasn't aware of that. I guess I thought purity meaning not having fraud in it or something."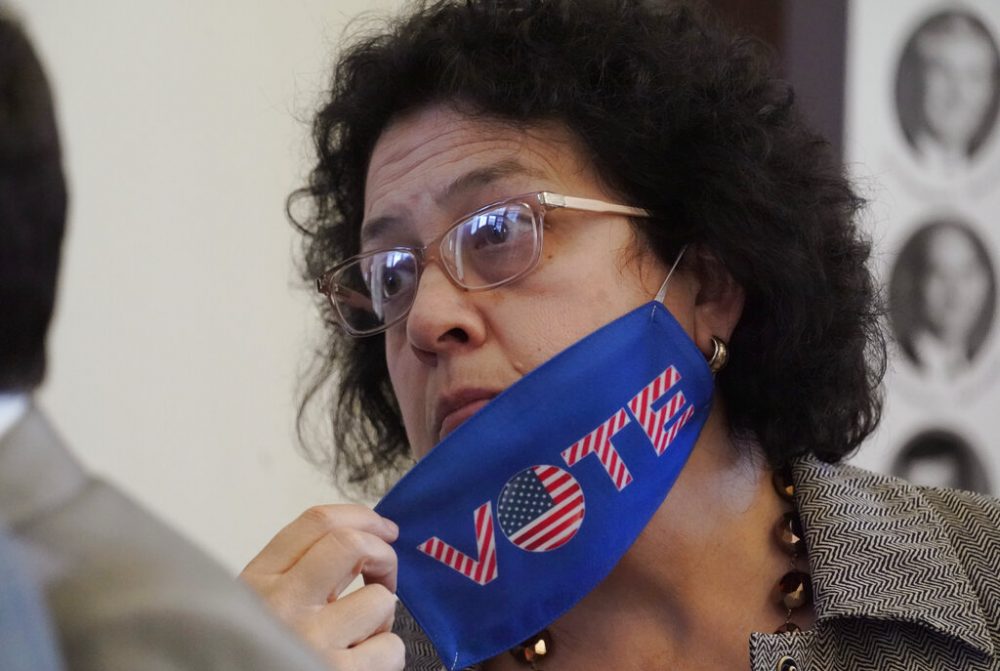 The bills have faced fierce public backlash over what voting groups, academics and other critics of the bill have categorized as an attempt to suppress voter turnout, especially in areas that tend to lean more Democratic.
While the bills purport to address a widespread voter fraud problem, the Brennan Center for Justice, a nonpartisan policy group, found that "most allegations of fraud turn out to be baseless and that most of the few remaining allegations reveal irregularities and other forms of election misconduct."
Texas Attorney General Ken Paxton closed just 150 election fraud cases between 2004 and November 2020, and reporting from the Houston Chronicle found that Paxton's office had closed just 16 prosecutions for voter fraud in 2020, down from 32 in 2018.
Dozens of voting, civil rights, and criminal justice groups have come out against the bills, which they say mirror legislation across the country that restricts the right to vote and disproportionately impacts disabled voters and people of color. Major corporations — including Microsoft and Hewlett-Packard — signed on to a letter opposing efforts to restrict access to the ballot box in Texas.
In the Houston area, the Greater Houston Partnership — the region's largest and most influential chamber of commerce — has seen pressure to denounce the bills, with a number of its own members calling on the group to do so. Mayor Sylvester Turner and Harris County Judge Lina Hidalgo announced this week they would cancel their plans to hold state of the city and county addresses with the partnership over the group's silence.
Both lawmakers have compared the legislation to "Jim Crow" era policies.
Late Thursday and into the morning Friday, Cain repeatedly sought to deflect Democratic objections to his bill by saying that he planned to introduce amendments to address their concerns. Eventually, the clock ran out on Cain's time.
González then offered an amendment that would have effectively gutted the bill, and targeted what she said was Cain's lack of familiarity with his own lwgislation.
"You heard the line of questioning just now," González said. "You heard the author respond in guesses…If the author does not know and can't explain the reach of his own bill, we should not be voting on it today."
González's amendment failed on a party-line vote.
State Rep. John Turner, D-Dallas, tried another tactic: He raised a point of order against further consideration of the bill, on the grounds that the bill analysis did not comply with House rules, effectively freezing the debate for more than two hours.
When the point of order was withdrawn, Cain moved to postpone further consideration of the bill for an hour while he negotiated what he called "some perfecting amendments."
The bill didn't return to the floor until after 2:30 a.m.. When it did, there was a rush of 19 amendments, most of them offered by Democrats – and accepted without objection.
In the end, the bill passed the House on second reading with a party-line vote of 81-64.