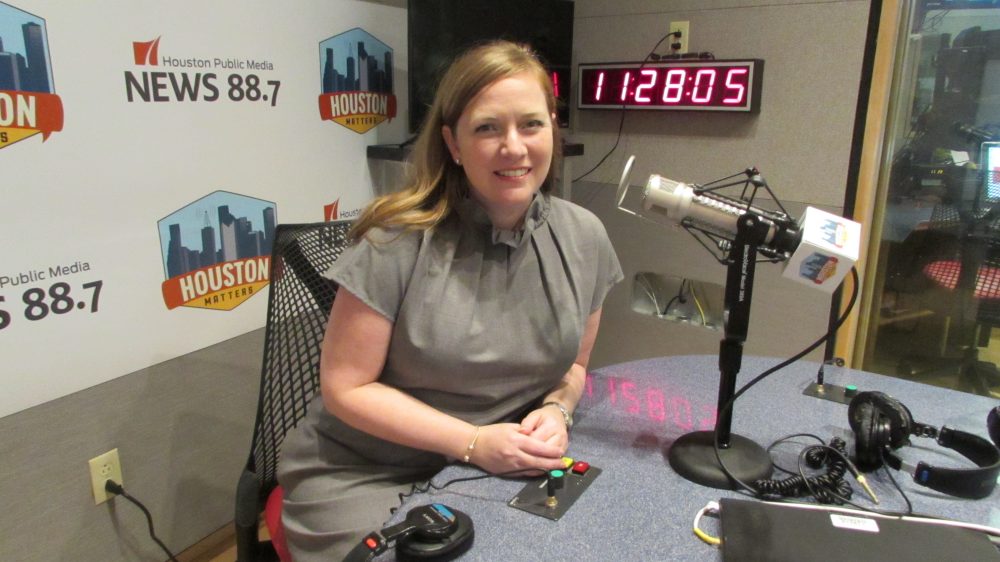 As Houston area residents struggle to cope with the worst winter storm in more than 30 years, they're looking to the state and federal government for answers. Why was the region so unprepared? And what can be done to prevent another collapse of the state's power grid?
Houston Public Media spoke with Congresswoman Lizzie Fletcher, a Democrat who represents West Houston and western Harris County, to get her take on how to respond.
Read or listen to our interview with her below, edited for length and clarity.
Has the federal government taken too long to step in at this point?
Well, I think the federal government is responding to the emergency as quickly as it can. Having been notified by the state of Texas, President Biden declared the federal emergency over the weekend before it happened. And this is unlike some situations we've seen in the past. But I was on the phone with FEMA (Tuesday), trying to get additional help here. I know there's been an announcement (Wednesday) that more is coming...
We have a crisis in front of us, and right now we've got to solve that problem. That means getting capacity back onto the grid as quickly as possible so people have power and water in their homes. That's what's immediately before us. But we know that so many people who are out of their homes need those blankets, need the generators, need the things that FEMA is providing. My goal is to continue to push for FEMA to deliver those things, and I think we have that commitment, and we need to see those things continuing to come. But the most important thing we can do is get the power back and make sure that there's power and water in our homes and in our hospitals and across the state of Texas.
How much of this is on the federal government as opposed to the state at this point?
There's been a lot of finger-pointing going on, although not much has been at the federal government, because ERCOT runs the Texas grid. Texas is not part of the larger federal infrastructure of the electricity supply. And so, what I see is a lot of finger-pointing going on in Austin at different agencies. But what I think here is that the federal government is stepping in to help, but we need a full investigation of exactly what happened, why it happened, and what we need to make sure it doesn't happen again.
What is the federal government in a position to do to make sure that it doesn't happen again?
Well, our congressional delegation has sent a letter demanding answers from ERCOT and the Public Utility Commission of Texas about what led to these failures, what the next steps are to make sure that power's restored immediately. But then also we need a full investigation, and we need to understand what's happened and why. I work with Congressman (Marc) Veasey, (Democrat) from Fort Worth. We both serve together on the (House) Energy and Commerce Committee, and we're supporting a FERC investigation into the failures that led to the crisis. And we want FERC to work with us to ensure that ERCOT undertakes the necessary reforms as we learn through the investigation what the failures are. But I think it is apparent to everyone in the state of Texas that there have been multiple failures, and we need to make sure that these failures, which have happened over many years, need to be addressed and corrected as quickly as possible.
What else do you think needs to happen next?
Well, I think we really need to look at why we are on a separate system. We need to look at how ERCOT is managed and the Public Utility Commission. We need to look at how the folks who run those agencies are appointed and their qualifications and the oversight and the functions that they serve there. I was on a long call with ERCOT (Tuesday) night trying to get to the bottom of it, and, like I said, there's a lot of people blaming others. Is it the generators? Is it the PUC? Is it ERCOT? What we need is a system where there is clear accountability, where there are standards, where there aren't just recommended best practices, but where we have accountability and regulations that serve the public in the state of Texas.