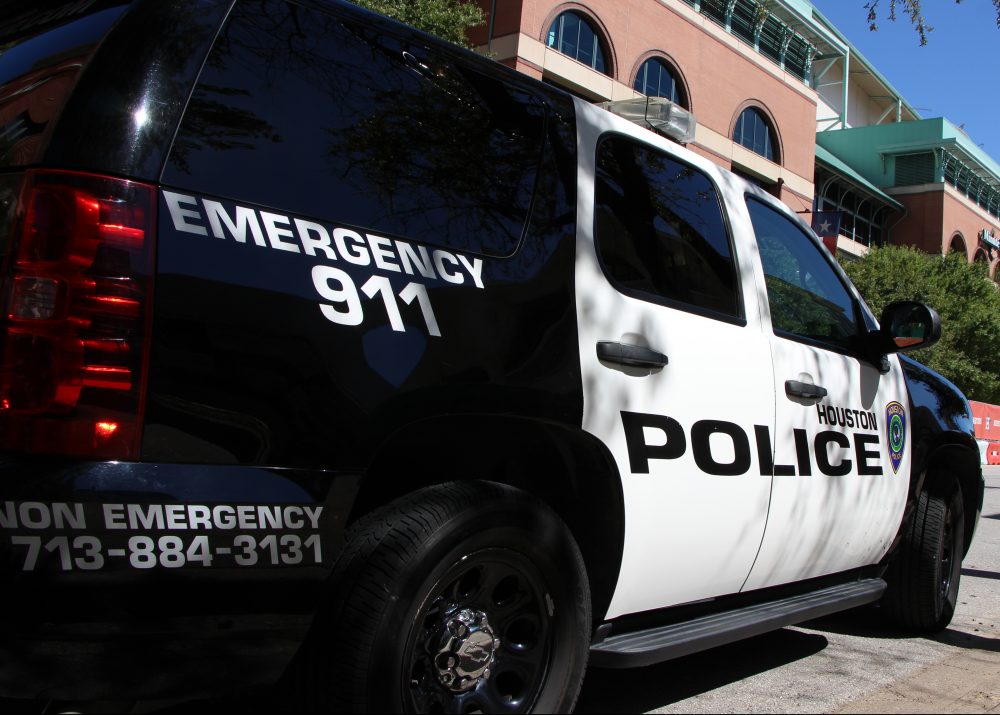 For several years now, Harris County has had one of the highest DWI fatality crash rates in the country. And even with more people staying home because of COVID-19, drunk driving remains a problem in Greater Houston.
Now Harris County officials are using the coronavirus pandemic to analyze just how bad drunk driving is in the community.
Sean Teare, chief of the vehicular crimes division at the Harris County District Attorney's Office, said the office has been carefully looking at the data going back to March, when traffic started getting lighter because of COVID-19.
"It really is an amazing case study that we couldn't have done but for this virus and the stay-at-home orders," Teare said. "To truly see what the true impact of bars and establishments that serve play in our DWI numbers."
In February of this year, a month before stay-at-home orders went into effect, Harris County saw 150 more DWI arrests over the same month last year, Teare said.
"We've seen that trend over the last few years," Teare said. "A lot of that is attributable to our hyper-focus on catching them before they kill people. We have climbed steadily over the past three or four years specifically for that reason."
Then in March, with lockdown orders in effect for about half of the month, Teare said his office saw about 200 fewer DWI cases than in March 2019. In April, drunk driving cases in Harris County fell by about half.
But as things started to open up again in May of this year, Teare said DWI numbers were even higher than they were in May of 2019.
"We believe that shows that people had been cooped up, people wanted to get back out," Teare said. "There were locations where they could go to get alcohol that weren't at their home and the DWIs really skyrocketed."
Teare said what they're learning from the data is that there appears to be a set number of establishments that are overserving customers and serving minors.
He pointed out that many bars and restaurants are operating on razor-thin profit margins and want a high volume of sales. But if a business is held criminally or civilly liable for a fatal crash, it could lose its liquor license and be forced to close.
"The responsibility that comes with profiting off of and serving alcohol is so great because the ramifications can be so dire that it's important that we get our hands around that and we make sure they understand it," Teare said.
This summer, Teare said there are actually about 200 fewer DWIs a month — and that means there are not as many fatal crashes caused by alcohol or drugs.
But with fewer vehicles on the road as people work from home, there's been a rise in fatal crashes attributed to speeding and distracted driving, Teare added.
"I never thought as a native Houstonian I would ever say this but the traffic congestion has really been a blessing that we didn't know about," said Teare. "It truly, we believe, slowed people down and forced them not to drive as if it's the Autobahn in Germany."
As for efforts to curb DWIs going forward, and to hold bars accountable, Teare said they're trying several approaches.
"We're not just going to be arresting and closing the establishments," Teare said. "We now have the money and the people to go out and educate and show them how to serve alcohol responsibly."
Teare said a grant from the Texas Department of Trasnportation helped fund a task force that traces where intoxicated drivers purchased alcohol. He said he hopes through these initiatives, Harris County will continue to see drunk driving rates fall even after the pandemic.
He added the high number of fatal drunk driving crashes remains unacceptable.
"If you've lived in Houston long enough you know someone who has been killed or lost a loved one someone on our roads," Teare said. "It's just a fact of life in this area. It doesn't have to be."