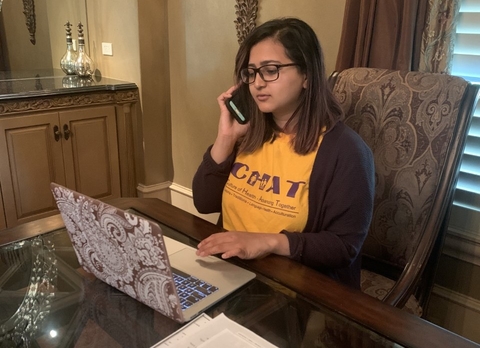 This is the first installment of a two-part feature on how COVID-19 could impact the census. Click here for the second installment.
The 2020 census count kicked off this month — and both Houston and Harris County are spending more money than ever to ensure that it's accurate.
The concern is that certain vulnerable communities will be undercounted, which could cause the city to lose out on vital federal funds.
And now, there's another factor at play, which could interfere with a complete census count: COVID-19.
An unprecedented investment
Harris County and the City of Houston have invested an unprecedented amount in ensuring an accurate census count. The county and city have spent $3.5 million and $1.6 million, respectively.
That's because 10 years ago Houston's self-response rate was the sixth lowest among the 25 most populous counties in the country, at 76%, according to Harris County officials.
Another reason is that the state of Texas isn't investing any of its own funds to ensure an accurate count, unlike dozens of other states. California is spending $187 million. Local governments in Dallas, Austin and San Antonio have also chipped in to fund census outreach in their region.
But lot of that money was planned on outreach activities that are now having to be cancelled or reworked in light of COVID-19.
"It is a campaign that's based both on high touch and high data," said the Houston's top planning and development official Margaret Wallace Brown, who is heading up the city's census outreach. "It's all about shaking hands and kissing babies."
Since that's no longer an option, they're having to pivot efforts.
"We are still doing murals, we are still producing the collateral that will be the signs in the neighborhood grocery stores, that will be the yard signs on the esplanades," she said. But, she added, plans to have people spreading the word in grocery stores and other public gatherings is off the table.
Now the city is looking to other solutions, like texting parents through school districts, putting out door hangings and including a census flyer in meal deliveries.
Reaching hard-to-count communities
Civic engagement group Houston In Action has been leading community-based census outreach in the region, working with dozens of local organizations to try what they call a "culturally competent" approach.
They're trying to reach people in Houston who historically don't respond to the census.
"We know children 0-5 are likely to be undercounted, communities of color, Latinx, Asian-American Pacific Islanders, black communities, non-citizens," said Ana Mac Naught, census coordinator for Houston In Action.
Mac Naught said immigrants and refugees are especially vulnerable to an undercount this cycle, because of the current political climate and anti-immigrant sentiment.
"We are very aware that the attacks in our communities are making people very scared and are making people not want to have to do anything to do with opening a door or responding to some kind of official form that comes from the government," said Mac Naught.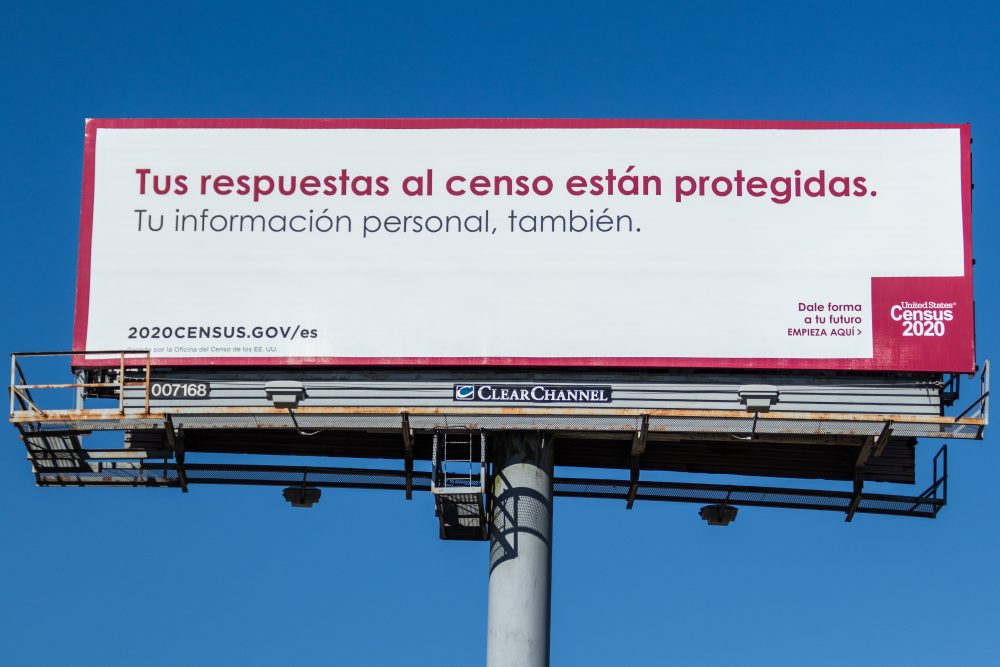 One Urban Institute study released before the coronavirus pandemic found 40% of adults in immigrant families think it's extremely or very likely the Census will be used to find undocumented immigrants.
That's what groups working with Houston In Action are trying to overcome. But now, months of prep and coordination are being undermined by COVID-19.
"We'll remain flexible in the response, understanding that we might not to do face-to-face in the next couple of weeks," Mac Naught said, who remains optimistic they'll be able to successfully pivot their efforts.
MORE FROM HOUSTON PUBLIC MEDIA: Families Fear Census Data Could Be Used To Find Undocumented Immigrants
But epidemiologist and community leader Dr. Aisha Siddiqui isn't as hopeful.
Siddiqui founded the nonprofit CHAT, Culture of Health – Advancing Together, which serves immigrant and refugee communities in southwest Houston. CHAT is also one of Houston In Action's partner organizations.
Siddiqui said her group is struggling to communicate the dangers of COVID-19 while convincing people to fill out the census.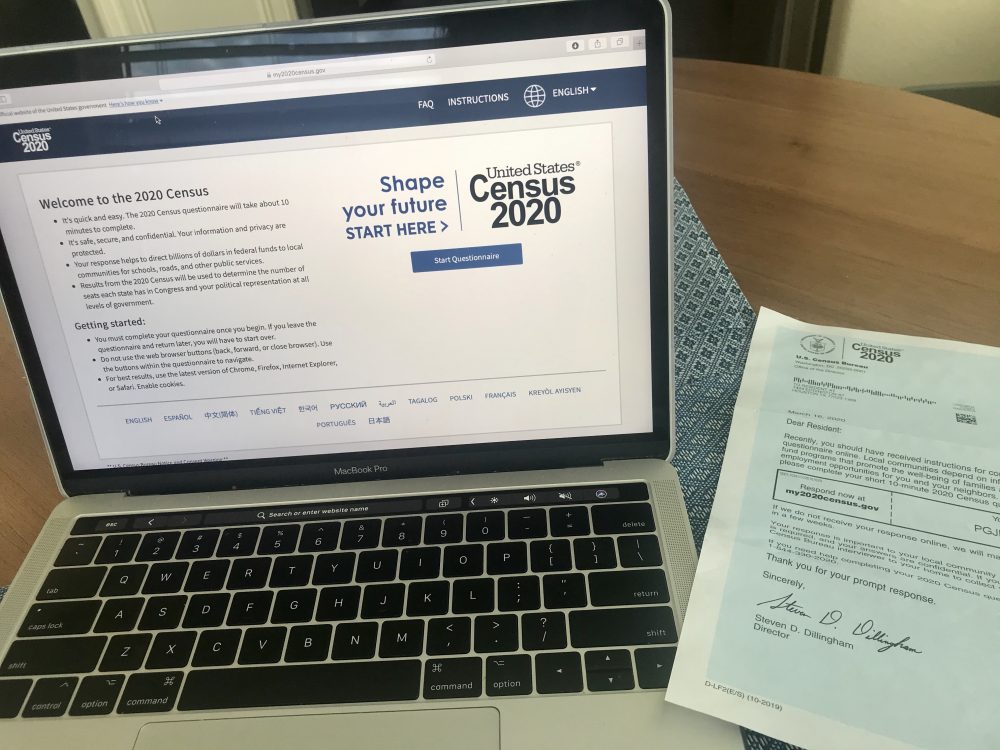 "A lot of these people are not formally educated, mothers (who) have not seen schools in their own countries," she said. "It's really an uphill battle to educate them about something."
And Siddiqui said her group had already struggled with census outreach prior to COVID-19.
CHAT's canvassers ask people for their names and phone numbers as part of Houston In Action's outreach plan. She said these questions have caused some of the residents to be suspicious — even when canvassers were doing this in person.
"People are looking at us as if, 'who are you giving my information to?' It's harming the trust we had built," Siddiqui said.
Now with canvassers working by phone, it's become even more difficult, she said.
Siddiqui said her canvassers will do their best, but she's trying to set realistic expectations.
"There's no way we can have a good complete count of this community the way it's working," Siddiqui said. "And then this pandemic, the coronavirus has made it worse."
Statewide and in Harris County, the census has received around a 20% response rate. The U.S. Census Bureau has also delayed its field operations for two weeks. The bureau says it'll start back up April 1 – which is National Census Day.
The bureau has also postponed the deadline for completing the 2020 census count until mid-August — two weeks after the original deadline of July 31.
Why an undercount matters
Billions of federal dollars are on the table during each census.
Results of the census are used to allocate more than $800 billion each year to around 300 federal programs, according to analysis by the George Washington Institute of Public Policy.
An undercount could result in Houston losing out on vital funds that support programs like Medicaid and WIC — these services are especially important during times of crisis, like the COVID-19 pandemic.
On Friday, Houston Public Media will air the second part of this feature, focusing on how a census undercount could impact funding for social safety net and public health programs.