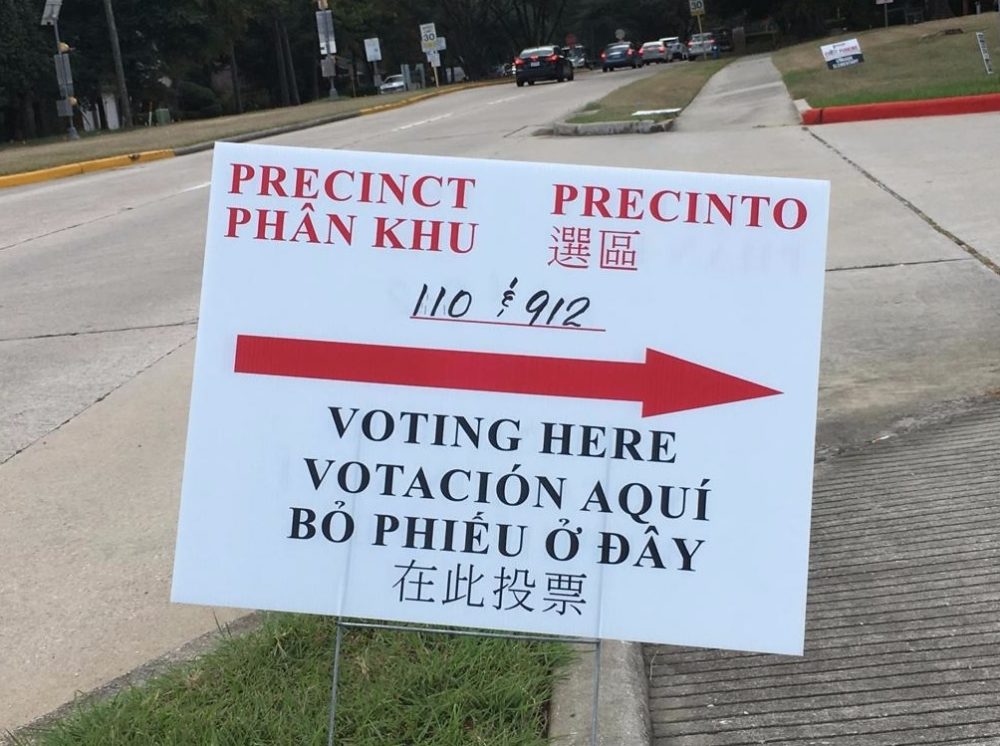 Late Friday, Gov. Greg Abbott postponed the runoff primary election nearly two months – from May 26 to July 14 – in the wake of the state's efforts to combat the spread of COVID-19.
Statewide, the delay affects the Senate Democratic runoff between M.J. Hegar and Royce West. In the Houston region, it postpones a Republican runoff in Congressional District 22, as well as Democratic runoffs in Congressional District 10 and Harris County Commissioner Precinct 3.
Political analyst Nancy Sims said the delay will take a toll on all the candidates.
"They have been campaigning hard and all of a sudden, the town has ground to a halt, the country has ground to a halt, and it's a very difficult position to be in, because you feel like you can't continue to campaign," Sims says.
Grassroots campaigning in particular — block walking and knocking on doors — is right out the window. In addition to risking the health of volunteers, many people just won't open their doors. And then there's the problem of fundraising, as oil has fallen to nearly $20 a barrel and many businesses are shutting down.
"They can't really be asking for money when half the state's in a difficult financial position," Sims said.
It's rare to see a primary election postponed, but it's not without precedent, said Rice University political science professor Mark Jones.
"The last time we had something like this was back in 2012, when because of the Democratic lawsuit over the 2011 redistricting plans, primaries were originally delayed from March, when they were scheduled, to the end of May," Jones said. "That was a court-ordered delay. And then of course we had the runoffs later during the heat of the summer."
So what can the campaigns do in the meantime?
Jones said many will go into what he calls, not a deep freeze, but a "light freeze, where Jones said "they engage in some activities and remain active, primarily on social media, burning as little of their money as possible, saving it up so they can come out of the gates with a burst in mid-June, when we get about to 6 weeks away from the actual election date."
All of that could depress turnout for the July runoff primary, even if the epidemic has burned itself out by then and life has returned to something approaching normal.