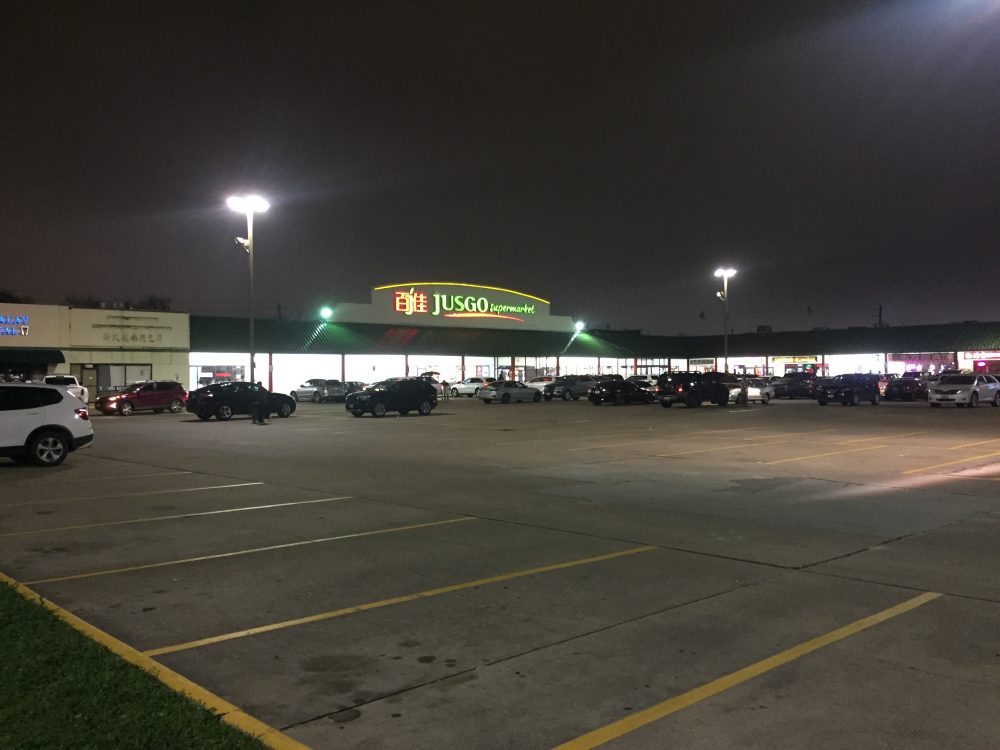 About a dozen Chinese restaurants and bistros line the strip mall anchored by a Jusgo Supermarket on Bellaire Boulevard.
Usually, it's hard to find a parking spot here. But for the past few weeks the problem has been that there are too many open ones. And the restaurants there are feeling it. On a recent weeknight, many of them were empty or nearly empty.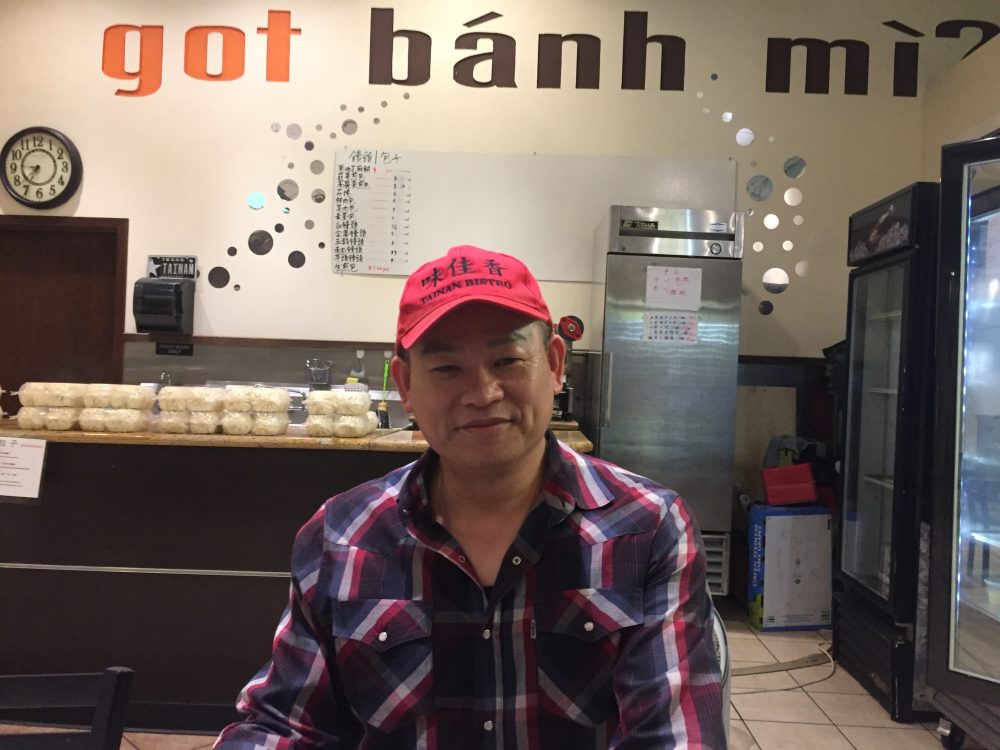 At Tainan Bistro, owner Ming Hsu was sitting at a table by himself doing paper work.
His business has dropped by more than 60% since a rumor started circulating on Chinese social media last month, he said. It falsely claimed the Jusgo Supermarket had to close due to a case of the novel coronavirus there.
That's when he said people stopped coming.
"It's not because of (the) virus," Hsu emphasized. "It's because of (the) rumor."
In another corner of the strip mall, Mala Sichuan Bistro was about half full. Owner Cori Xiong said that's not typical for this time. She estimates her business has dropped anywhere from 35 to 60 percent since the social media rumor started.
"We have had to decrease the shifts of our employees," Xiong said, "and then had to temporarily lay off two of the kitchen crew."
But the issue doesn't seem to be with people outside of Chinatown shying away. Xiong said it's that fewer Chinese people are coming. In fact, Xiong said, since the coronavirus rumors started, more non-Chinese people have come – in ratio as well as in total numbers.
"Right now you can see that we do not (have) any single group that is Chinese only," she said, pointing at tables in the restaurant. "Like on this table, it's got one Chinese person but the other three are non-Chinese, and then the other table over there has also one Asian person with a white person. So we're not seeing any, like, just Chinese families today."
She also attributed this to Chinese social media, particularly WeChat, a chat app popular in the Chinese community. According to both Xiong and Hsu, it's where many of these rumors began to swirl, leading to the drop in business — something echoed by other experts.
"I think there's kind of a critical mass of gossip, speculation within the Chinese American or Asian American community that you don't see in the other parts of our community," said Hans Stockton, teacher of East Asian studies and director of international studies at the University of St. Thomas.
Public officials have recognized this too. Almost immediately after the social media rumors started affecting Chinatown, elected leaders came out to dispel them.
"Whether you're on WeChat, whether you're on Instagram or Twitter," said State Rep. Gene Wu, D-Houston, "if you're spreading false information about your own community, you're doing harm to your community."
That was three weeks ago. But today, there is still no improvement in Chinatown. Stockton said distrust of the government in the Asian community doesn't help.
"I think there might be a natural doubt about the power and validity of WeChat versus elected officials who might be perceived as having jobs that obligate them to tell us everything is OK," he said.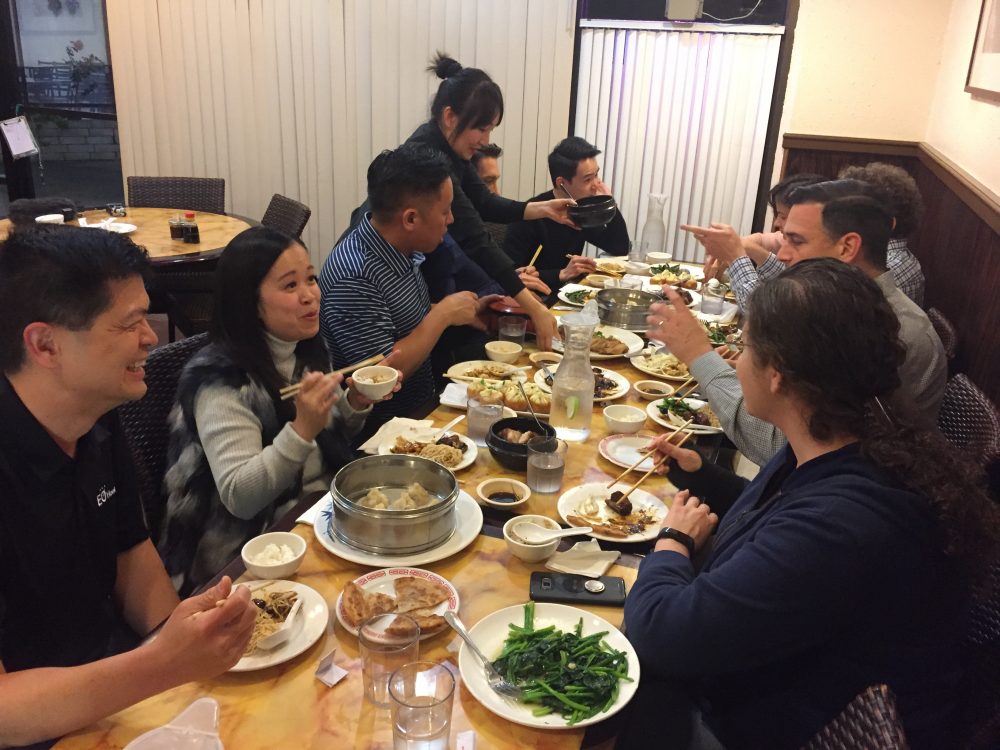 On at least one recent day, there was a full table of people at Mala Sichuan and three other restaurants in the area. The diners were members of the Entrepreneurs' Organization, who have decided to take a couple of lunches and dinners in Chinatown to support businesses here.
"We're going to have a group of entrepreneurs that have businesses that understand how hard it is when you run a business," said Chris Hotze, who owns a real estate investment firm. "And when people all of a sudden stop showing up, you have employees that have to work, you have people who are responsible for families."
Adam Brackman, one of the partners who run Axelrad Beer Garden in Midtown, came up with the idea.
The group often already gets together for lunches or dinners, he said. So why not Chinatown?
"I think it's really important that we as Houstonians get out here and support as many businesses as you can," Brackman said.
Xiong, of Mala Sichuan, said she hopes Texas will continue to stay virus-free and that things will return to normal this spring.
"Then people will just be like, OK, it's kind of scary but look, there's no more new cases, then I think we're fine," she said. "I think people will think like that."