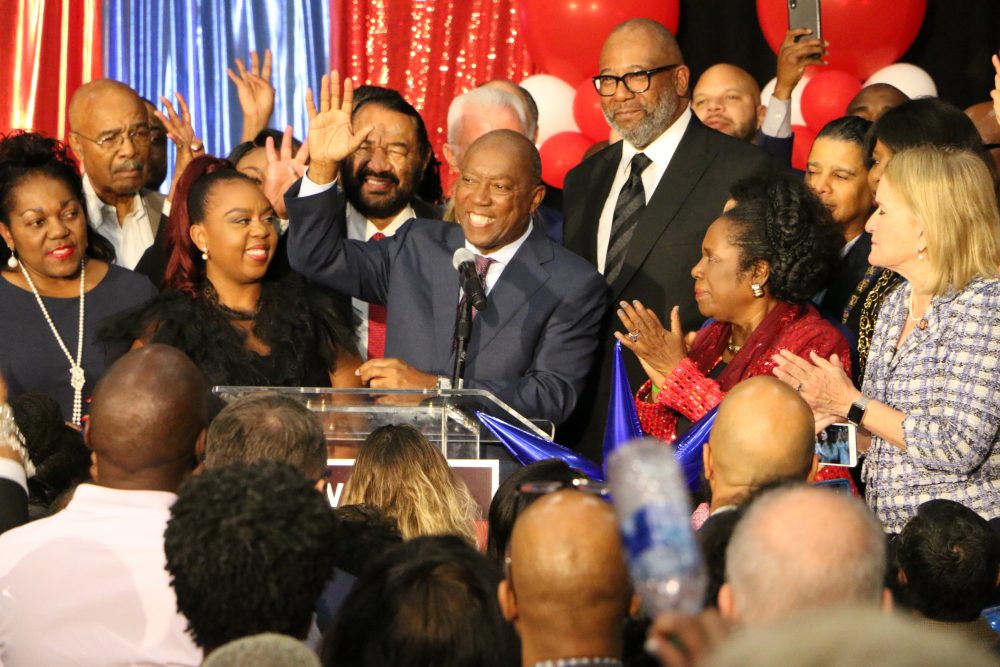 Houston Mayor Sylvester Turner will go on to a second term in office, having won 56% of the runoff vote Saturday.
In a post-election interview on Sunday, Turner told Houston Public Media most immediately he wants to focus on flood mitigation and recovery, improving city streets through a "systematic plan," adding 600 police officers, and expanding the Complete Communities initiative. Turner also mentioned focusing on attracting more businesses, including startups and technology companies, and protecting affordability in the city.
"It's a laundry list of things, but we want to do as much as we can. Four years seems long but it passes very quickly," Turner said.
Turner touted success dealing with matters "already on the plate" when he came in to office, including pension reform, a consent decree regarding sanitary sewer overflows, and balancing the city budget.
"We've moved several of those items now off the plate – been achieved – so now we can be even more intentional and focused on creating our own priorities and then focus on implementing those priorities," Turner said. "We want to do things that are transformative."
Out of more than 1.1 million registered voters in the city of Houston, 201,551 people turned out to vote in the runoff.
After a bitter election season, attorney Tony Buzbee trailed Turner with just shy of 44% of the vote, according to the Harris County Clerk's Office.
"I want Mayor Turner to succeed," Buzbee wrote in a post to Instagram Sunday night. "Because if he succeeds then Houston succeeds. I refuse to be one of those people who is bitter or hateful. I am pulling for, and praying for, Mayor Turner's success."