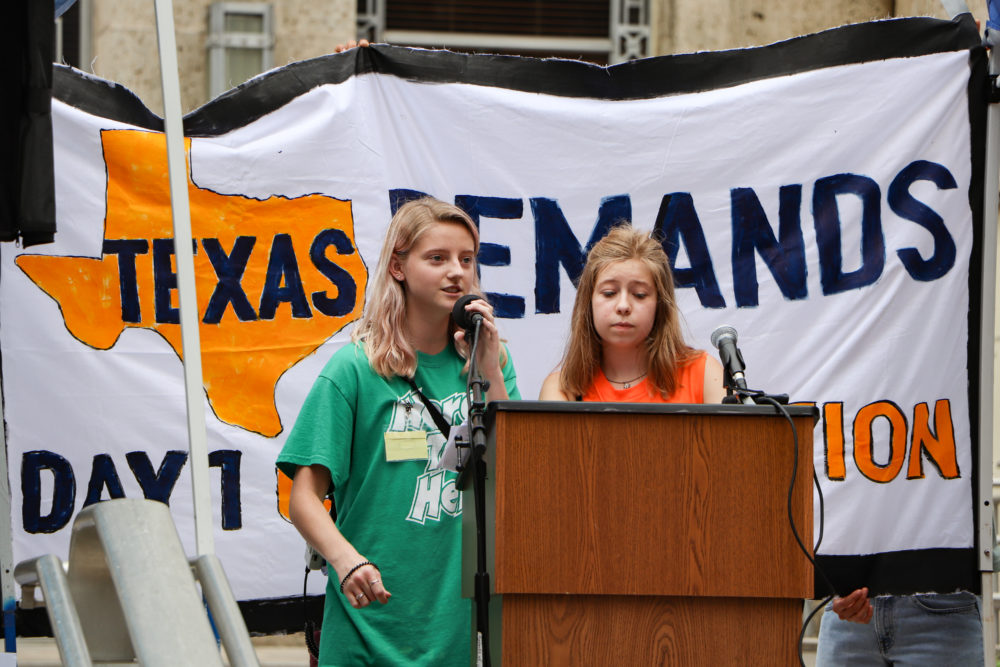 Houston is often called the "energy capital of the world," and for about the past century that has meant oil and gas. But with renewable energy sources on the rise and climate change a growing concern, could the future look different for Houston?
Last month, hundreds of mostly high school students gathered outside Houston City Hall to advocate for policy changes to combat global warming.
Bellaire High School senior Izzy Richards, who is with the student-led Sunrise Movement, told the crowd Houston doesn't have to be inextricably linked to oil and gas.
"People in Houston often say that they fear addressing climate change because we have low potential for harvesting renewable energy here in Houston," she said.
But it's the same for harvesting oil and gas, she said, the vast majority of which doesn't come from Houston.
"And that's because we're not a city rich in materials," Richards said. "We're a city rich in innovation. We're a city rich in leadership. We're a city rich in resilience, and that is why Houston can transition the United States to a carbon-neutral America."
Sounds all great but how realistic is it?
Maybe more than some would think. "Energy transition" is not just a buzzword shouted out by climate strikers. The oil and gas industry itself is also concerned with it, as evidenced at the Greater Houston Partnership's annual State of Energy event last week.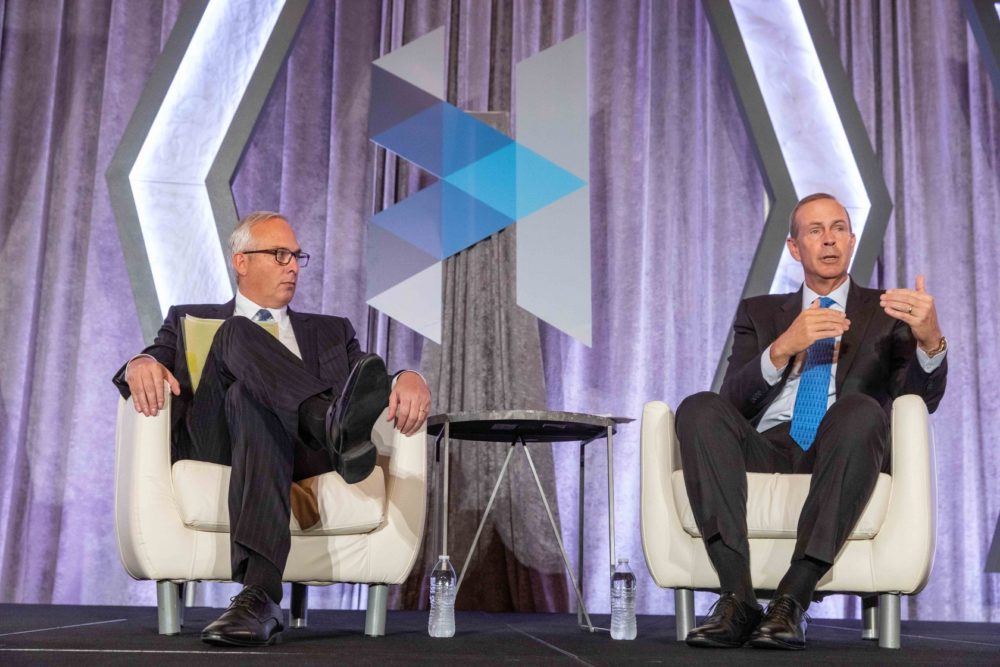 The CEO of Chevron, Michael Wirth, was the keynote speaker. He said fossil fuels will make up the majority of the energy mix for a long time to come, "but we also have to respond to these other pressures and we operate at the invitation of the societies around the world, in the countries where we do business," he said. "And climate change is a real concern of theirs and we need to be responsive to that in how we run our core operations and how we invest to bring new technologies to bear."
Major oil companies are seriously looking into low-carbon energy sources, said energy management professor Bill Arnold at Rice University. And it's no longer just for PR reasons like in the past.
"Developing wind power, electric vehicle recharging stations," Arnold said. "But I think what they try to do is to say where do we actually have known skillsets right now and how can we apply them that's compatible with this new interest."
Arnold said part of it is the companies' need to attract young talent, people who want to see a vision for the future that includes new sources of energy.
At the University of Houston, the Gutierrez Energy Management Institute is now offering a class called "energy transition."
The professor for the class, institute director Greg Bean, said, yes, Houston is in a prime position to continue to be the nation's energy capital no matter the energy source.
"We have more skills and knowledge and understanding of plant operations and maintenance, of energy marketing and trading, of plant engineering, design and construction, of risk management, of commodity risk management, price risk management," he said.
In Bean's class, students learn about what that new low-carbon energy future might look like and how it might change the industry.
Renewables are a big part of that conversation and in that regard, Houston is already a leader.
Greater Houston Partnership President Bob Harvey said as much at the State of Energy event.
"We're already the renewables headquarters of the world," he said. "And it's one of those things that doesn't get as much attention, that we have the major wind players, solar players, storage players here in Houston."
One of those players is solar energy company Sunnova. Its CEO John Berger, who founded the firm in Houston in 2012, said interest in the solar business is growing fast.
"What we have seen over the years, is that, particularly this year interestingly enough, a lot more people are joining us as part of our team that, candidly, wouldn't have given us the time of day maybe even a year ago," he said.
Berger acknowledged that Houston isn't quite at a point yet where oil and gas is no longer the dominant source of energy.
But, he said, energy transition is gaining momentum.
"When we look back in a few years, we'll say 2019 was the transition year," Berger said.
It's hard to say how fast the transition will happen. But there's a strong sense that Houston won't lose its title as the nation's energy capital anytime soon.