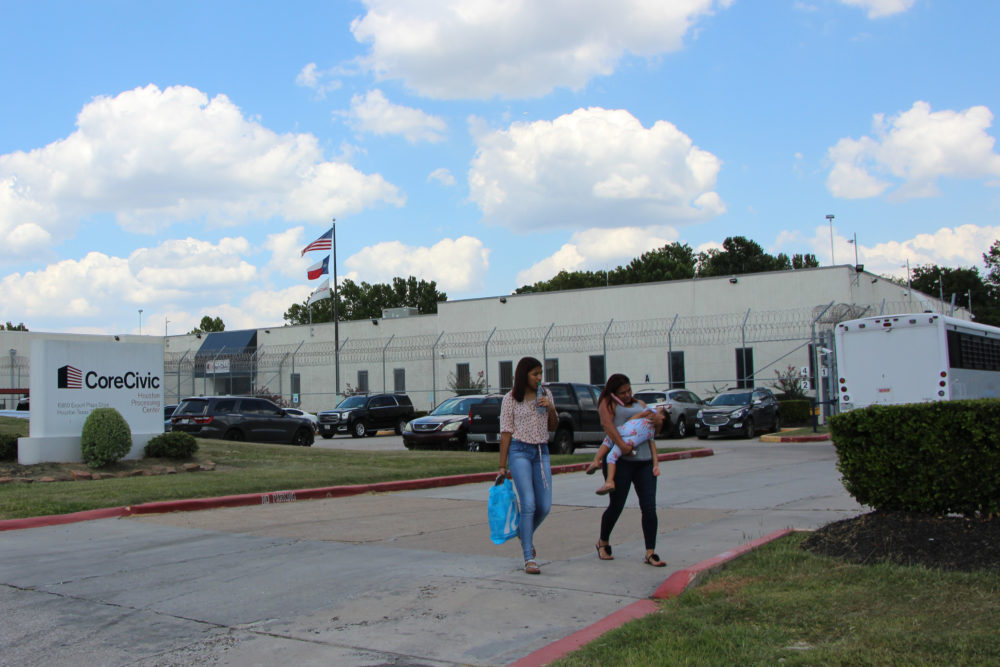 In the United States, mumps is a rare disease that's nearly been eradicated. But inside federal detention facilities, immigrants are thousands of times more likely to contract the disease, creating a public health crisis that authorities are struggling to control.
The outbreak started with five cases in October 2018 in Texas. Now it's spread to 540 migrants in holding facilities across the state.
Nationally, nearly 900 cases have been confirmed in 57 different Immigration and Customs Enforcement (ICE) facilities, according to a recent report from the Centers for Disease Control and Prevention (CDC).
"Clearly by putting them in these facilities at risk for spread of disease we're putting them at risk for harm," said Dr. Jody Rich, an epidemiologist at Brown University who has tracked the outbreak.
The @cdcgov reports a total of 898 confirmed and probable #mumps cases in adult migrants detained in 57 facilities (18% of 315 U.S. facilities that house #ICE detainees*) during September 1, 2018–August 22, 2019 >> https://t.co/CsaWM3stai

— Elizabeth Trovall (@elizTrovall) August 30, 2019
"A ticking time bomb"
Mumps is rare in the U.S. since most Americans receive a vaccine when they're kids to protect against it. Outbreaks may pop up from time to time in schools or prisons. However, this marks the first time ever mumps has plagued these detention facilities, according to the CDC.
But Rich said it could be a preview of worse outbreaks ahead.
"I think this is a ticking time bomb to have a measles outbreak in detention facilities and you're going to get a lot more people with more serious disease," Rich said.
He said a major factor in the heightened risk is that most migrants come from countries that didn't routinely offer the measles, mumps and rubella vaccine until the mid-nineties. The same vaccine prevents both diseases.
"We're taking a largely unvaccinated population, concentrating them in a very high-risk setting where people have active disease and we're going to see more and more outbreaks," Rich said.
Rich, who also directs the advocacy group Center for Prisoner Health and Human Rights, said the government should take better care of the people it detains.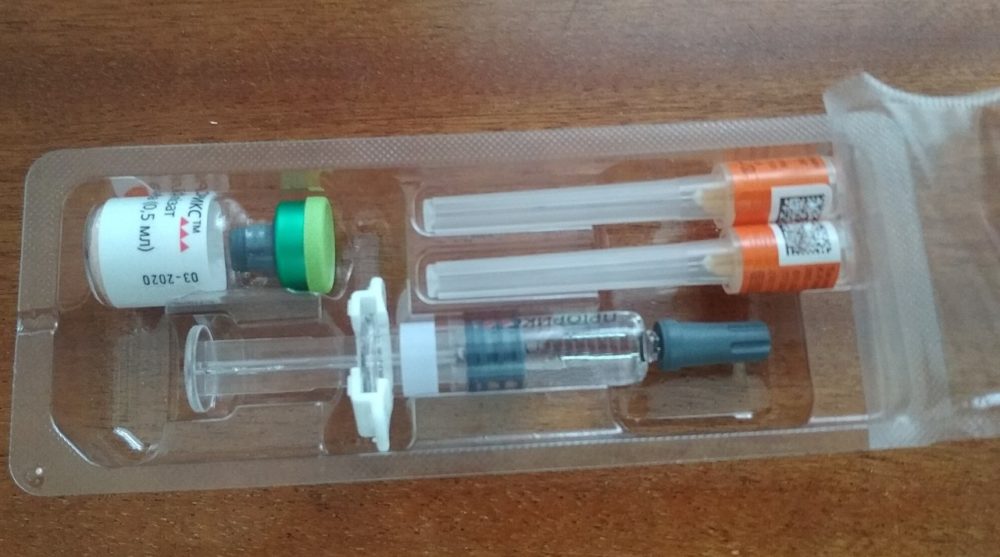 Rich said one possible solution is to vaccinate immigrants during their initial health screening. To try and control the spread of the disease, the CDC said ICE has provided 25,000 mumps vaccines, but ICE wouldn't release any details.
And it's not clear if 25,000 doses is enough. Last month alone, immigration authorities detained 64,000 migrants who crossed the southern border — more than double the number of vaccines administered.
Mumps causes fever and swelling in the jaw, but generally is not a fatal disease. Still, a lot can go wrong, like a serious symptom called orchitis.
"Infection disseminates, for men, into their testicles and that can cause infertility and severe pain and worse complications," Rich said.
The CDC said that 79 of the nearly 900 detainees with mumps had orchitis and 13 were hospitalized.
There are also worries the mumps outbreak could reach the general population. It's already infected 33 staff members at immigration facilities.
The problems with quarantine
To prevent the spread of mumps, thousands of immigrants have been quarantined in states like Louisiana, Texas and Colorado — and that isolation can further complicate detention.
Immigration lawyer Jodi Goodwin said she couldn't see her client, who was detained in South Texas, for almost four months because of rolling quarantines.
The quarantine delayed his detention and his case, which she said is all too common.
"All the lawyers that practice any type of detained work down here along the border have been impacted by the mumps outbreak and also other diseases," Goodwin said.
Besides prolonging detention, quarantine can also be traumatic.
"I'm panicked, afraid," one immigrant told Houston Public Media.
He asked to remain anonymous because he fears speaking out could hurt his immigration case. A native of Honduras, he's been living in the United States illegally since 2002 and is married to a U.S. citizen. He was detained at the Pearsall detention center near San Antonio after ICE picked him up at a county probation office.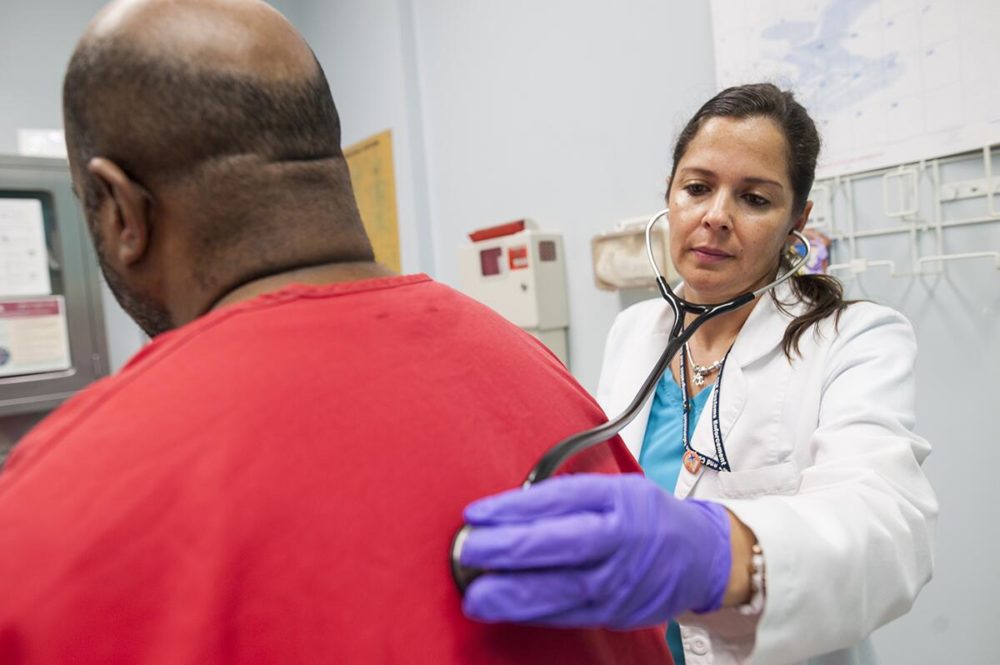 He said he's not the same person since he was quarantined.
"I went to the doctor, I had a sore throat, sinuses or something," he said.
His doctor thought he might have mumps so they tested and transferred him to solitary confinement because of "overflow" in their medical wing, according to ICE medical records shared with Houston Public Media.
He said his room was freezing and small, five feet by five feet. He couldn't see his wife when she came to visit.
While the use of quarantine is standard for outbreaks, solitary confinement is supposed to be used as a last resort, according to ICE guidelines.
"I started to cry, I said 'Why do they have me here?'"
His mumps tests came back negative and he was removed from solitary after spending more than a week in isolation.
Meanwhile, the number of mumps cases continues to climb. Texas health authorities confirmed 37 new cases in ICE — and other immigration facilities — since the CDC's last report in August.