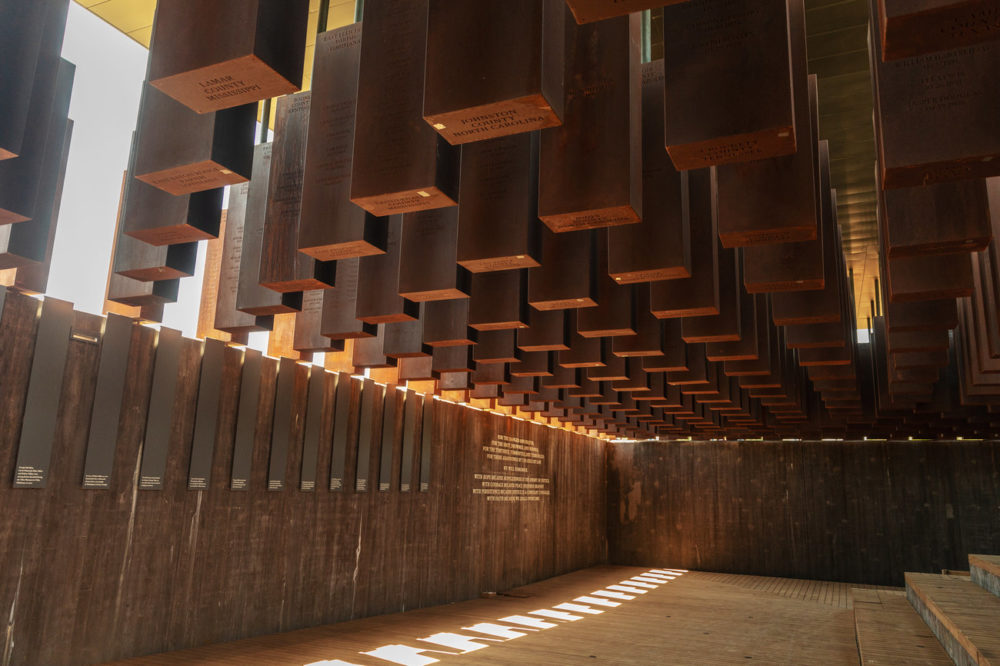 When Debra Blacklock-Sloan took a bus to Montgomery, Alabama to visit the country's first museum about slavery and lynching, she was overwhelmed by what she saw. Giant rails hung from the ceiling inside the Legacy Museum. Each one bore the names of lynching victims from counties across the United States. One included the names of four black men who were shot, burned to death or hung in Harris County.
Seeing the memorials, Blacklock-Sloan, a Houston historian, immediately started to cry.
"I just got so emotional," she said. "Several times I had to step out and compose myself just thinking about the weight of this museum, of what it evokes and what it means. It's so terribly important that people visit the site."
A friend who traveled with her was so overcome by emotion she couldn't get off the bus; the horrific history hit too close to home. One of her relatives had been lynched.
Replicas of this memorial could soon come to Houston, as historians like Blacklock-Sloan, elected officials and others push to recognize and rethink racial history in Texas and the United States.
"It's just a whole new way of thinking about the African-American experience in the United States, about the racial inequality, the racial injustice," said Blacklock-Sloan, who serves on the Harris County Historical Commission. "You just can't leave there and be the same."
Blacklock-Sloan is also president of the Willie Lee Gay H-Town chapter of the National Afro-American Historical & Genealogical Society and a member of the African-American Library Gregory Friends — two organizations instrumental in communicating and working with local leaders to pursue memorial efforts here in Houston.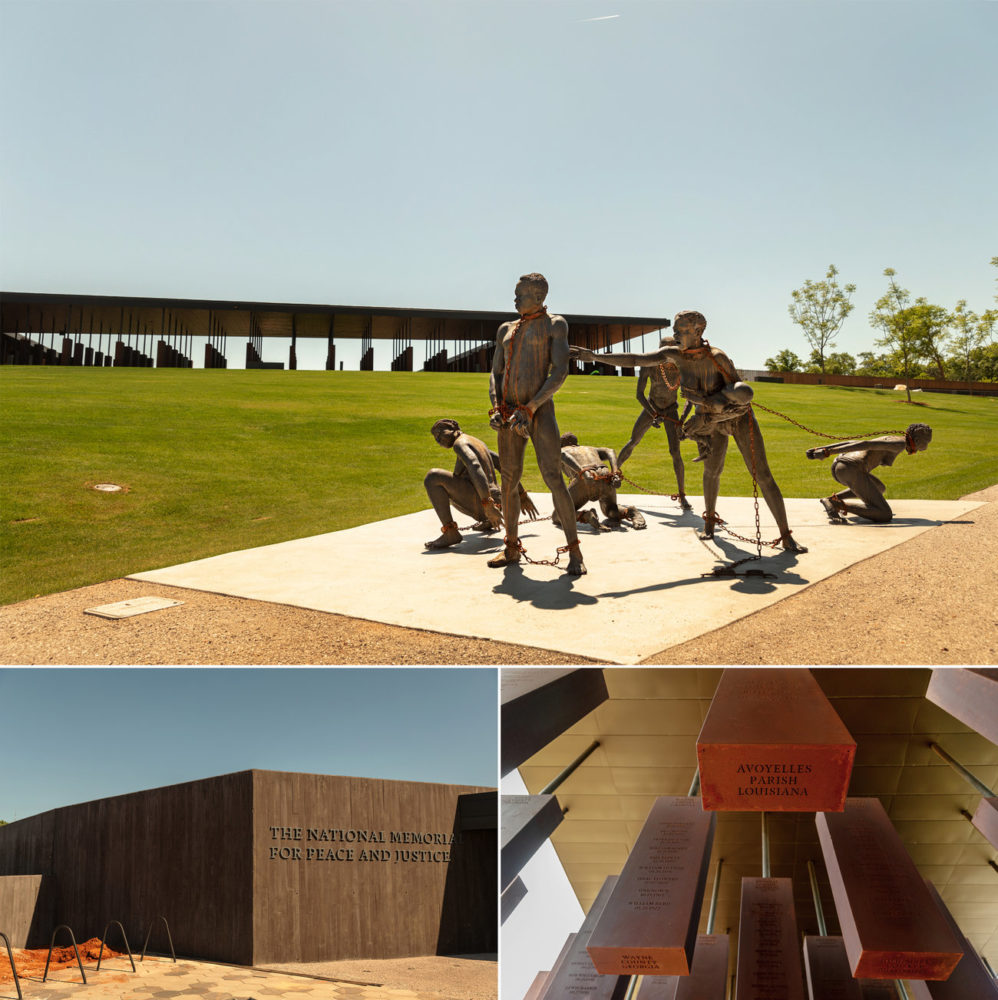 The museum was founded by the Equal Justice Initiative (EJI), an organization led by civil rights attorney Bryan Stevenson, who recently was the subject of an HBO documentary about his life's work.
When the EJI created the memorial to lynching victims, they also made duplicates of each of the rails — one for each county where lynchings took place. They're asking local officials to take those monuments and install them back home.
Like Blacklock-Sloan, Harris County Precinct 1 Commissioner Rodney Ellis went to the opening of the museum in Montgomery.
"When you walk through the museum and you see all of those monuments hanging from the air, it really overwhelms you because you think, 'My God, they lynched that many people?'" Ellis said. "I came back and decided Harris County needed to be on the front end of this."
His office is leading the long process of installing Harris County's lynching monuments from the Alabama-based Equal Justice Initiative in Houston.
"It's important for Harris County to lead the way because we are the third largest county in the country; we're a very diverse county and we're in the South," Ellis said.
The number of incidents in Texas is much higher than previously understood, according to Jeffrey Littlejohn, a history professor at Sam Houston State University. He catalogues historical lynchings through his ongoing project Lynching in Texas and has worked with Ellis and Blacklock-Sloan on the remembrance project.
"The official number in Texas is in the 450 range," Littlejohn said. "But we've cataloged more than 700 lynchings in Texas."
Partly, he said, that's because people misunderstand the term and just associate it with "hanging."
"But in reality, lynching can involve any crime committed by three or more persons – by a mob of people – who take a person out and kill them without due process in violation of the law in order to support white supremacy," Littlejohn said.
"Many people in Texas were not hung."
Four recorded cases in Harris County
The markers from the Equal Justice Initiative commemorate four victims of lynchings in Harris County between 1890 and 1928: John Walton, Burt Smith, John White and Robert Powell.
"Obviously, there were many more where there were no press accounts," Ellis said. "But these are ones where there are press accounts we can find."
The first victim who will be commemorated, John Walton, was shot in 1890.
"He was targeted by police and county commissioners from Harris County," Littlejohn explained.
"They trapped him under a house in the First Ward. And when he came out, they shot him and killed him. Three of the four men who surrounded John Walton in 1890 were either prominent political or law enforcement officials in Harris County," he added.
The second lynching victim, Burt Smith, was arrested for a crime and jailed in Goose Creek, near Baytown.
"A mob of something between 400 and 800 whites attacked the jail and took him out," Littlejohn said. "Harris County had due process of law, and instead the crowd obviously did not want it to be carried out and wanted to execute him." They ended up hanging him from a tree with a rope.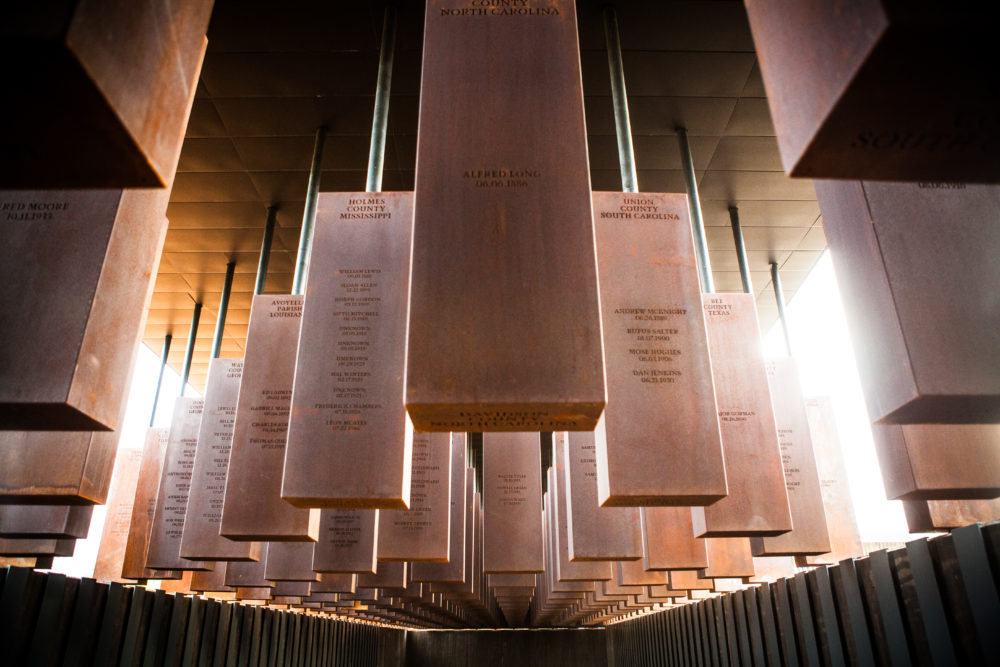 Littlejohn said the third victim, John White, was found "burned nearly to a crisp." He said in this case, there's a discrepancy between the historical record and what likely happened.
"The official report said that John White had tried to burn down the jail himself and must have been passed some matches through a hole in the door, and that this was an escape attempt. And in fact, it seems quite obvious that what had actually happened was that John White was burned to death in a very small jail in Crosby," he said.
Littlejohn considers the fourth victim, Robert Powell, as "the most infamous case from Harris County."
The lynching occurred in 1928 on Westheimer Road, just as Houston was hosting the Democratic National Convention. The incident made national headlines and "gave Houston a black-eye," said Blacklock-Sloan, the Houston historian. According to newspaper reports, Powell was abducted from a hospital and hung from a bridge.
'An investment in truth-telling'
The partnership with the Equal Justice Initiative calls for Harris County to complete multiple projects. One involves collecting soil samples from the locations where the four lynchings occurred. Blacklock-Sloan said the jars of soil will be housed at the African American Library at the Gregory School in Houston's Fourth Ward. The partnership will also sponsor a high school essay contest and award scholarships to the winners.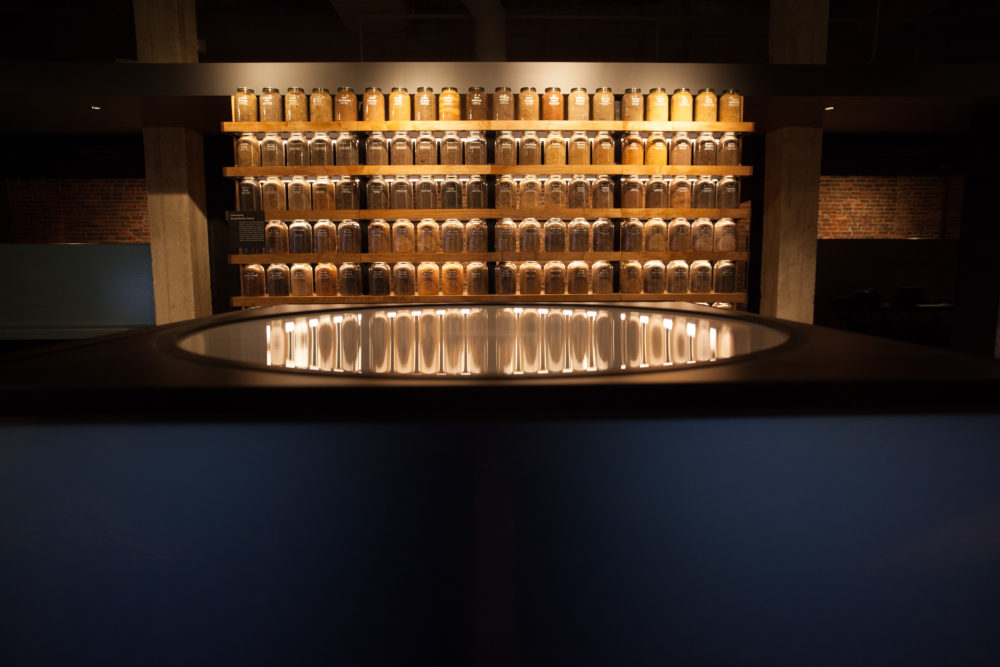 For now, Ellis said he's focused on setting a location for the memorials. He said he plans to take the issue to the next Harris County Commissioners Court meeting on Sept. 10. He wants to ask commissioners to vote to place the lynching markers in Quebedeaux Park, across from the county courthouse, where he hopes they'll be highly visible.
"It is a message, so I want to make sure it gets to somebody," Ellis said.
Ellis said the location near the courthouse has deeper significance, because it connects the history of lynchings with contemporary issues like bail reform.
"Some of the people who were lynched in racial terror lynchings in this country could have been guilty, but they didn't have due process," said Ellis, who is also an attorney.
"These racial terror lynchings go against the very grain of what we respect America for — having a system where people are innocent until they're proven guilty."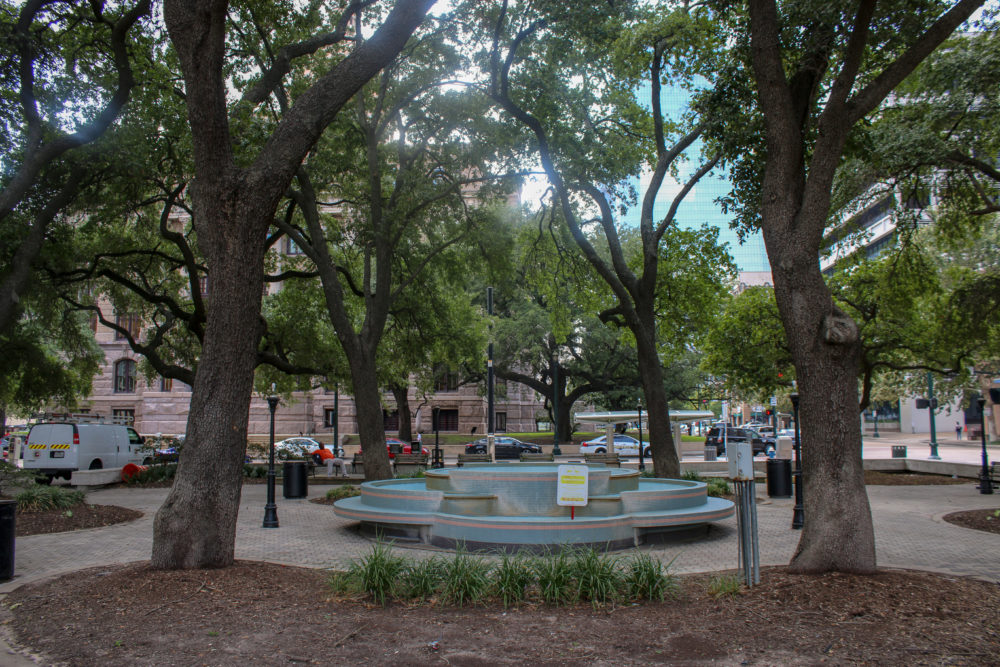 Littlejohn said he expects pushback to the project: "It's a political investment. It's an investment in truth-telling."
The conversation about the lynching memorial is part of a broader discussion about how U.S. cities engage with history, which includes the ongoing national debate over Confederate markers.
"Some would say, 'Don't put your effort in removing the Confederate markers, just put your effort into additional parts of our history.' So, I'd make the argument, this is a part," Ellis said. "One some people would like to sweep under the rug, but it's a part of our history as well."
Historians like Littlejohn say memorials are needed to teach people about the significance of lynchings and a better understanding of Texas history.
"We're talking about hundreds of lynchings across East Texas over a course of 40 years or 50 years. Lynchings were in the paper every day," Littlejohn said. "The point of lynching was very clear — it was to maintain white supremacy and white authority."
With Harris County's partnership with the Alabama-based initiative underway, Blacklock-Sloan said other communities are asking for help to get started with the process of claiming their markers. She said she's optimistic other areas in Greater Houston will participate, like Fort Bend County, which is currently navigating the process of memorializing the 95 African American prison inmates who died there as part of the convict leasing system.
"We want people to be educated," Blacklock-Sloan said.
"And I know some people are not going to like it. I know they're going to say, 'Why do we need a reminder?' We do need a reminder. We do need to get the true history. It's not in the textbooks. Our history has been omitted, it's been distorted, it's been forgotten. It's time that it came out."