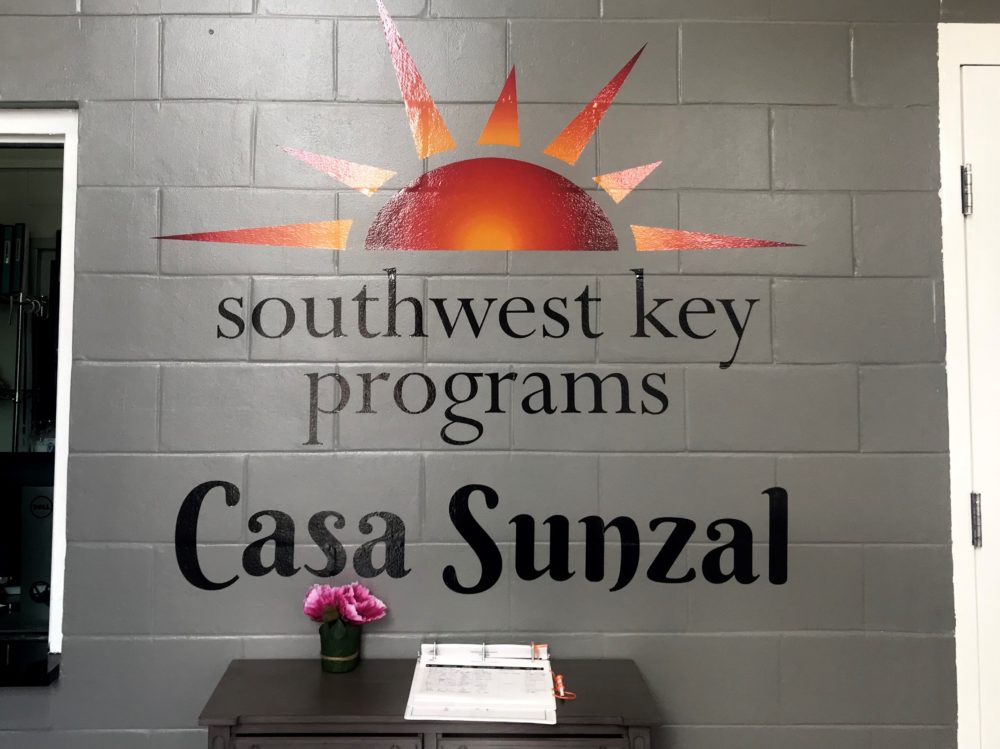 In Houston, a migrant shelter east of downtown has drawn a chorus of rallying cries against the Trump administration's immigration policies.
News of the new shelter broke at the height of the administration's controversial policy of separating families who were apprehended at the U.S.-Mexico border.
Even as that policy has mostly ended, protests at the shelter on Emancipation Avenue have continued. Some advocates have called the shelter a 'baby jail' or 'concentration camp'.
Though several criticisms of Southwest Key have credence, like reports of violations with state regulators, Houston Public Media recently got access to a rare tour inside the shelter, which offers additional insight to how the facility treats the young migrants and their environment.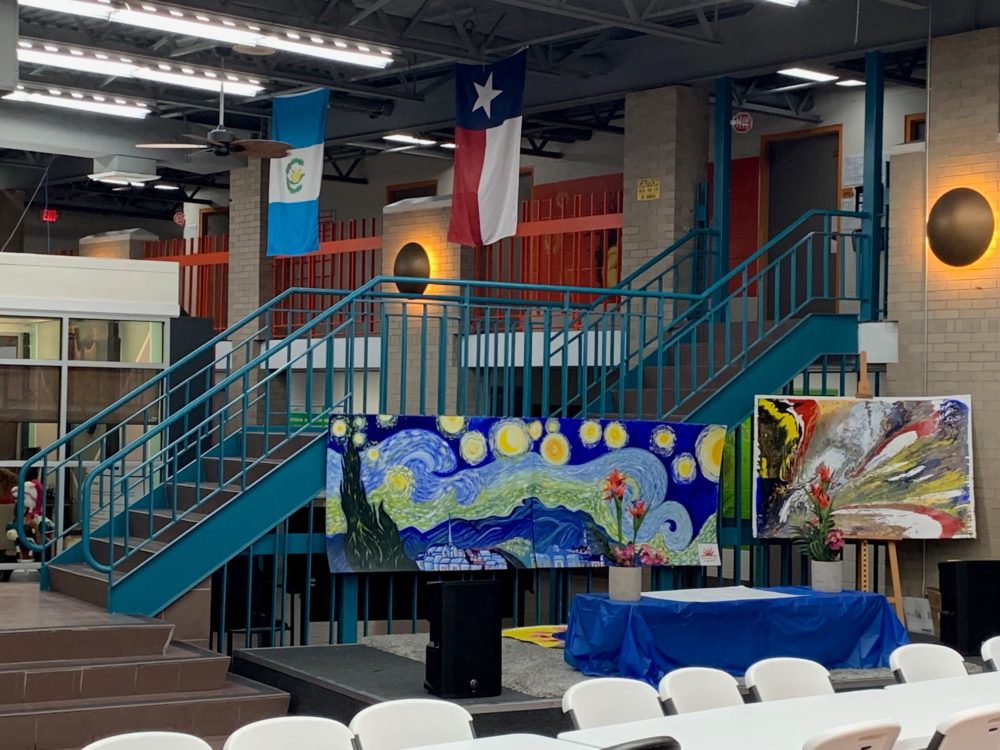 The nonprofit Southwest Key runs the facility, called Casa Sunzal, through a multi-million dollar contract with the federal government's Office of Refugee Resettlement.
Of the thousands of mostly Central American kids being held in Texas shelters, more than 100 are staying here. The shelter can house up to 223 minors ages 16 and 17, according to Texas Health and Human Services.
Inside the shelter, international flags, from countries like Guatemala and Peru, hang from high ceilings in a warm, spacious central area. Bright decorations adorn the walls, similar to a high school.
In the well-lit common area, kids eat lunch and talk quietly. Teens can play Foosball, use pool tables — or dial relatives back home at a call center.
Surrounding the recreational area are dorms, where kids sleep three to a room. During Houston Public Media's visit, the rooms appeared small and clean, with three beds that each have a blanket and pillow, resembling summer camp.
The shelter also contains offices for case managers. They help teens connect with sponsors, who are usually family members already established in the United States.
"Settings like these, we try to do everything we can to make it as comfortable for them, but really, in many cases the thing they really want is to be with family," said Benjamin Aguilar, associate vice president of Southwest Key's Houston region, which includes El Paso and San Antonio.
According to Aguilar, case managers are central to operations.
"Their number one job when they come into this facility is to get these kids home," he said.
On average, minors live in these facilities for about a month and a half, according to federal statistics. That's down from 2018, when the average length of stay was more than three months.
According to Southwest Key, the vast majority of minors at these shelters — 95% — are connected to sponsors to begin their new life within four months.
Outside of the main building, there's a playground with a small soccer field and tables. A sidewalk leads to a school building with several classrooms.
Inside, kids seem focused in a math class that looks like a typical public school classroom. Student projects are on display.
Under federal standards, teens receive six hours of education a day. Schooling is project-based and teachers use pre-approved lesson plans.
"We try to keep the kids engaged and teach them something new. A lot of these kids don't know how to read or write so we do an assessment at the time of intake that determines their level of education and that's how they're placed into those classrooms," said Marisela Soldana, regional executive director for Southwest Key's Houston region.
Since migrants arrive with vastly different educational backgrounds, teachers have to be flexible with their lessons, shelter staff members said.
"You never know the group of minors you have at any given point," said Aguilar, adding that classes are an opportunity to teach migrants about what to expect in the United States.
"What we can try to do is provide some orientation into the kind of system they're going to expect once they leave here and begin to acculturate them into that process, maybe teach them about the culture they're going to be moving into," he said.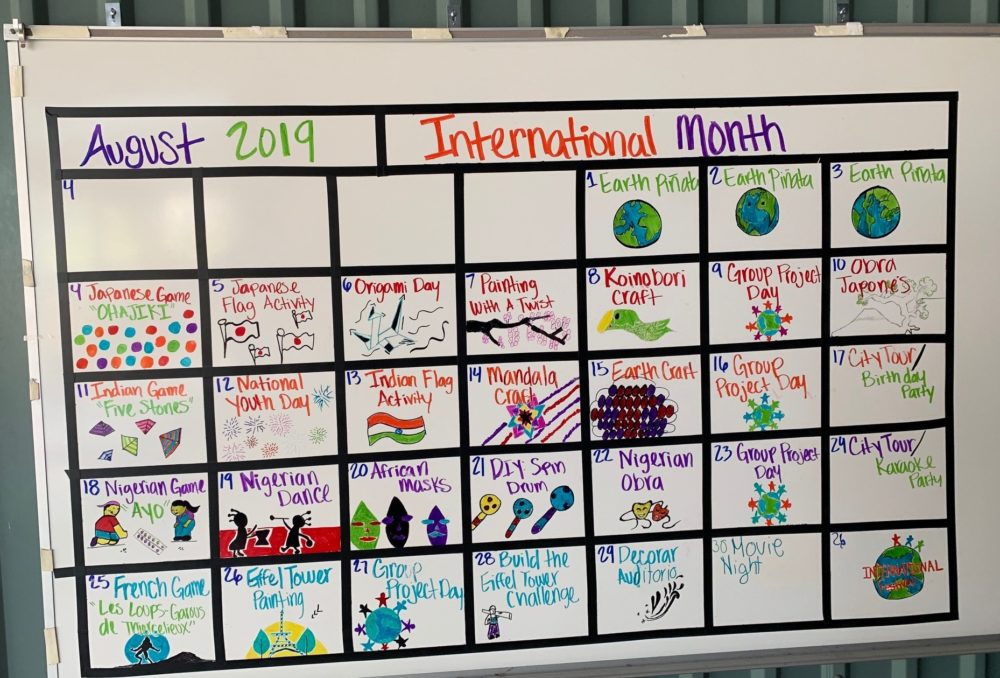 Whenever the teens move around the shelter, they're under strict supervision. During Houston Public Media's tour, some look upbeat while others appear a bit down.
That's where the facility's clinicians come into play, staff members said. They're there to offer professional mental health support.
"They are holding it together. They're, for the most part, peppy, friendly. But when we do talk to them, they will share, 'Yes, I really haven't seen my mom in so long, and all I want to be with her.' There is some crying sometimes," said Aguilar, who also is a child psychologist.
Social workers keep the teens busy while they're at the shelter — learning some English, celebrating U.S. holidays and starting their immigration legal process.
For Aguilar, the work is personal: "I was an unaccompanied minor. I came into this country, my parents had already come here."
He said he understands why these facilities are under so much scrutiny, but wishes people could see that their bilingual staff really cares about these kids.
"It's very personal, and so when you hear the perception of what we do, it's just hard," Aguilar said.