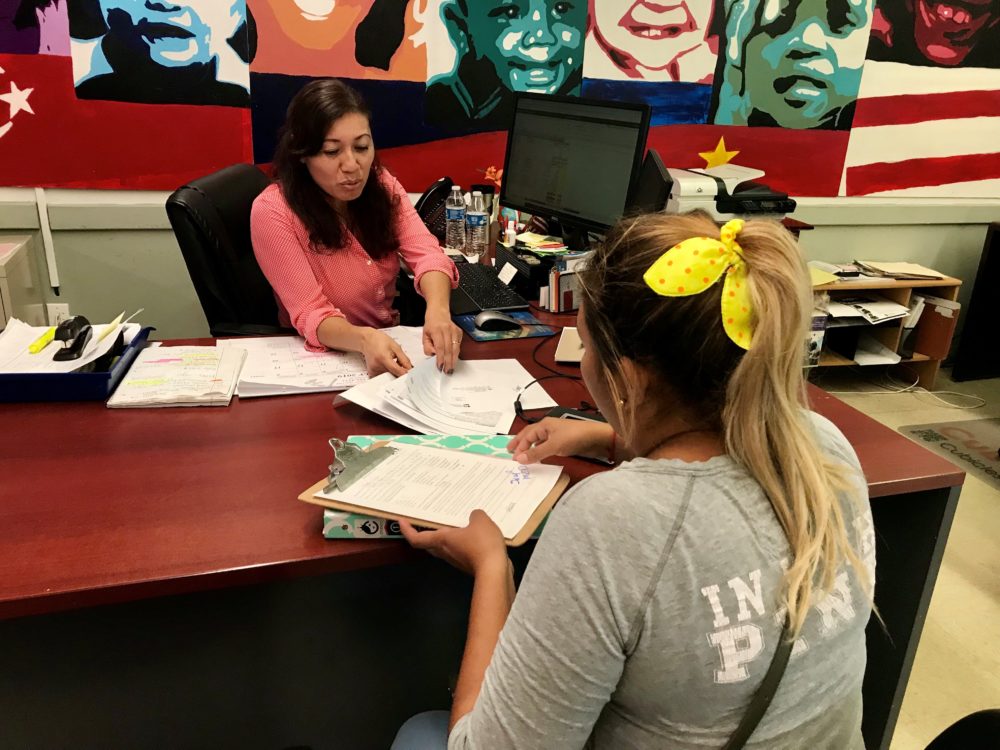 Whether someone gets a visa or a green card could soon be tied to how much money they make, under a new Trump administration "public charge" rule unveiled earlier this week.
Starting in mid-October, officials will consider if immigrants use, or are likely to use, government benefits when processing applications.
In Texas, some families worry that accessing benefits, like food stamps, could hurt their immigration status — even if the public charge rule wouldn't affect them. In fact, since the Trump administration announced the rule change last year, immigrants have started to remove themselves from public programs.
In one study, the think tank Urban Institute found 1 in 7 immigrant families opted out of at least one government program after public charge was announced last year. That number will likely increase now that the rule is official.
"We are expecting a further decline. And the decline will continue for a while," said Cathy Moore, executive director of the Houston non-profit ECHOS, which helps Latino immigrant families sign up for public benefits.
In the first six months of this year, ECHOS experienced a 25% decrease in food stamps (SNAP) and an 18% drop in children's Medicaid (CHIP). They attribute that, in part, to last year's announcement of the public charge rule.
Moore said since the announcement that "public charge" is set to go into effect October 15, the office has been very slow.
ECHOS client Estefany Angel knows firsthand how immigration fears can impact family health decisions. She used to be a nurse in El Salvador, but now she works in construction full-time and raises her two girls in Houston.
"I had some two years or so that I didn't ask for food stamps or Medicaid," Angel said in Spanish.
She took the youngest of her two daughters, a U.S. citizen, off these benefits a couple years ago because she thought it'd help protect the status of her older daughter, who'd been detained by immigration officials.
She said as a single mom, it's been really hard to support her family and that they often rely on food pantries at a local church and apartment complex.
She makes about $1,500 a month and doesn't receive child support. Only after a lawyer told her it was OK, Angel decided to sign back up for food stamps.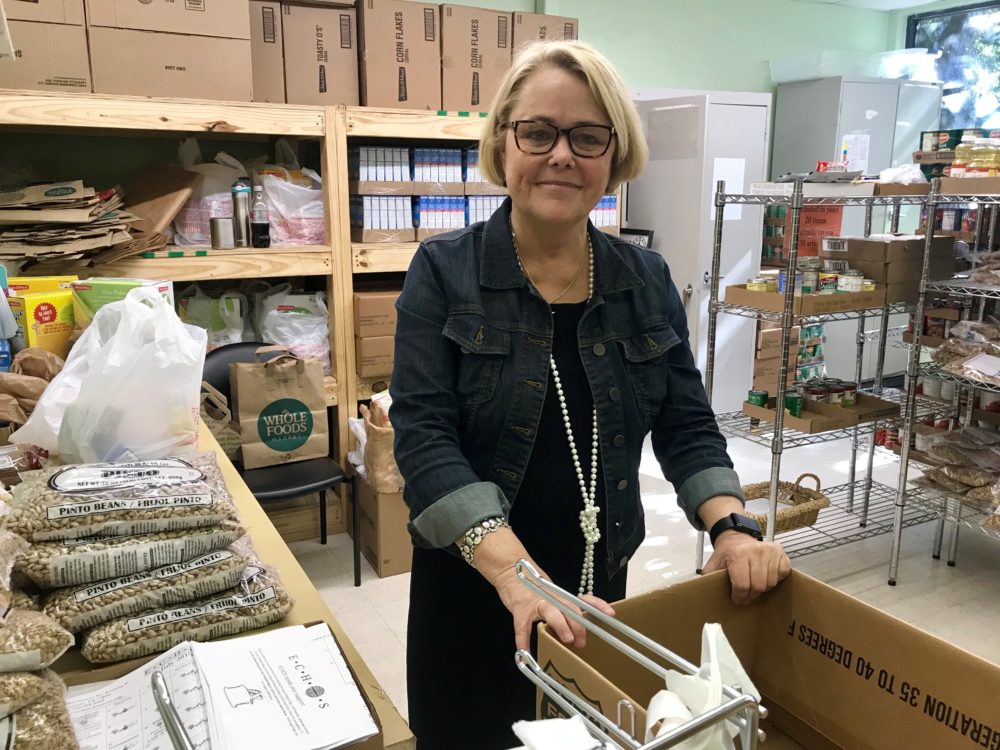 Who does public charge impact?
Many people removing themselves, or their children, from government programs are doing it even if public charge wouldn't affect them.
Through the new rule, the administration is changing the definition of who is deemed a 'public charge'. It sets income limits, so green cards would be harder to obtain for less-affluent legal immigrants, usually coming to the country through a family connection.
Immigrants earning less than 250% above the federal poverty line ($62,000/year for a family of four) would have their income count against them when immigration officials are deciding whether or not to grant them a visa.
Critics argue the government is discriminating against immigrants who are low-income and are more likely to come from Latin America or Africa. European immigrants to the United States would be more likely to benefit.

The rule also stipulates that someone who is likely to use, or is using public benefits, would be more likely to be denied a green card.
Migration Policy Institute Research Director Randy Capps said the rule will mostly affect low-income immigrants seeking green cards, most of whom aren't eligible for benefits. But the chilling effects have a broader impact.
"Even those who may be citizens might be a little worried about using benefits, maybe they don't trust the government or maybe they don't understand this rule because it's really hard to understand," said Capps.
Who would not be affected by public charge?
The public charge rule that will go into effect October 15 only affects individuals applying for a green card (lawful permanent residence) or renewing a temporary visa.
According to the Migration Policy Institute, public charge tests do not apply to green card applicants who entered the country as refugees, were granted asylum or received other humanitarian visas (such as visas for victims of crime or trafficking).
The rule also does not affect U.S. citizens, refugees or current green card holders.
In Houston, non-profit groups like Echos are encouraging immigrants with doubts about whether or not public charge would impact them, to call the immigrant rights hotline (1-833-HOU-IMMI).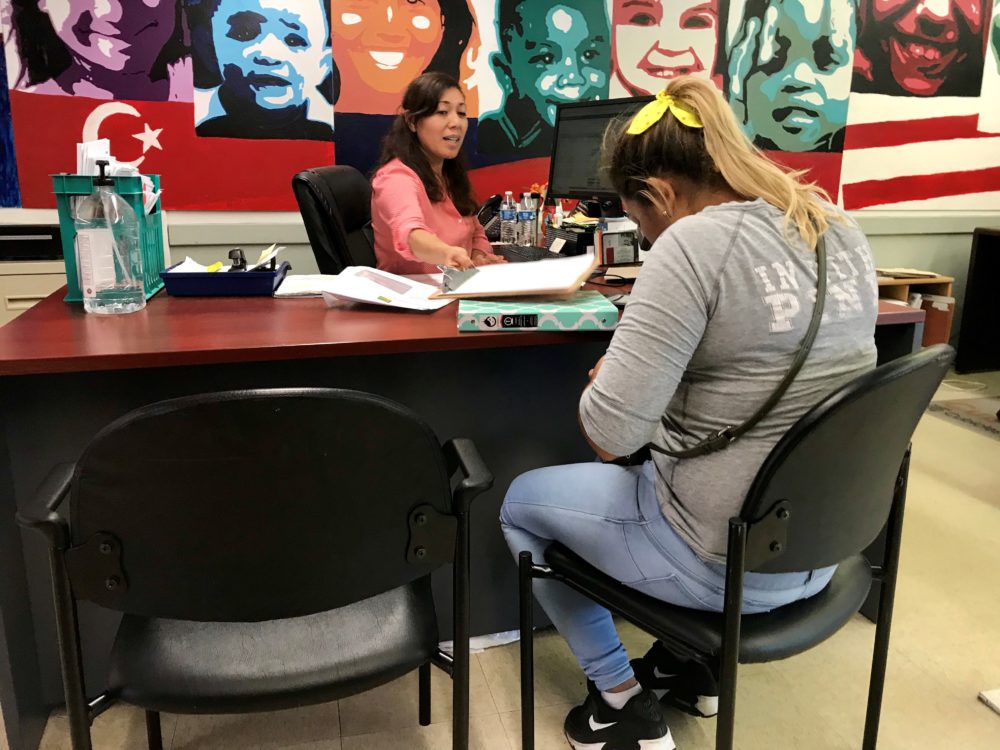 Lives at stake
At ECHOS, program director Marcela Parra said it's disheartening knowing families aren't getting the help they qualify for.
"It's very, very frustrating," she said.
She worked with a man battling cancer who refused benefits, even though he's a legal resident, married to a citizen and has been paying taxes for more than a decade.
"He has cancer. He's paying bills that are over $3,000 a month. He can't work, his wife is his care-giver. They are getting more and more in debt, because they are scared of looking for these benefits," Parra said.
Angie Ochoa signs up clients each day for benefits at ECHOS.
"I see families every day and they talk about how afraid they are. The number one [reason] I hear is deportation. They are afraid to be separated from their spouse," said Ochoa.
Even if public charge is only supposed to impact future legal immigrants, ECHOS staffers aren't lawyers, so they're not qualified to convince their clients that getting benefits will be OK. They understand their clients' priority is keeping their families together in the United States.