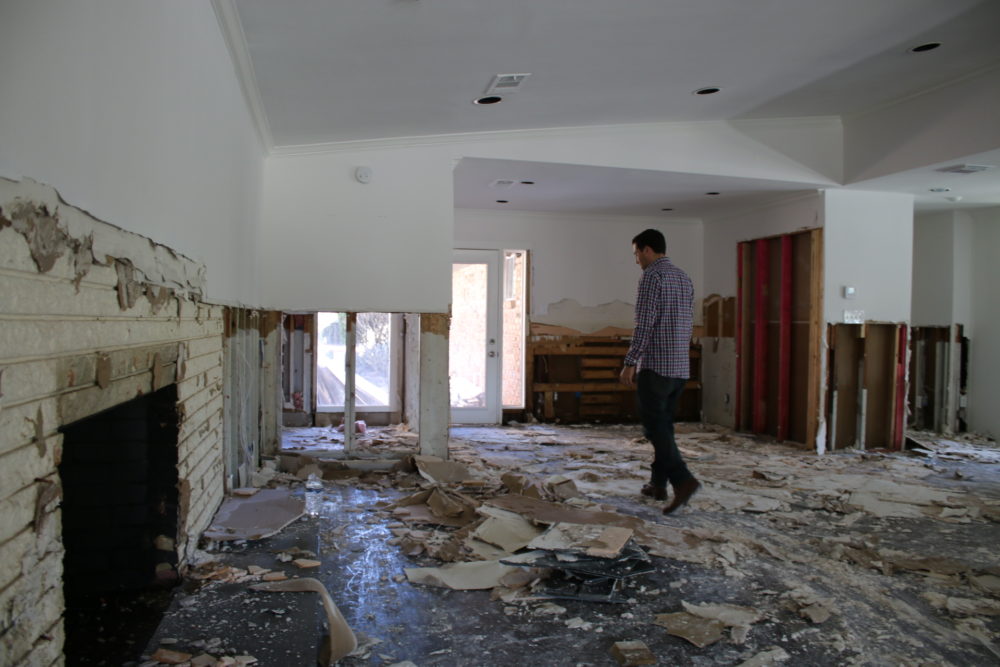 During Hurricane Harvey, many homeowners who flooded didn't realize they were at risk, but that could be changing. Starting on September 1, prospective buyers will receive additional details about a property's flood risk when a new state law goes into effect, requiring more information on the updated seller's disclosure form.
Sellers already had to disclose if a home is located in the 100-year floodplain, or if it previously flooded. Now, to comply with SB 339, authored by State Sen. Joan Huffman, R-Houston, they'll also have to disclose if it's wholly or partially in the 500-year floodplain, a reservoir or a flood pool.
State lawmakers hope the extra information will help, but it might not. The problem is when buyers — and sellers — don't know what the terms mean.
"I would venture to tell you 99% of them do not know they're in the flood pool," Houston realtor Bill Baldwin said. "Nor does the real estate industry as a whole."
A flood pool is the area adjacent to a reservoir that could be subject to controlled inundation by the US Army Corps of Engineers, as homeowners in the Addicks and Barker flood pools discovered during Harvey.
Adding flood pool to the list of disclosures is starting a new conversation the real estate industry has never had before, Baldwin said.
"We're going to have to do a better job of explaining. I now know to have a conversation with anybody looking at a house west of about 1960," Baldwin said. "We're just going to start talking about 'Do you know where the reservoir is? Do you know what a floodplain is? Do you know what a flood pool is?'"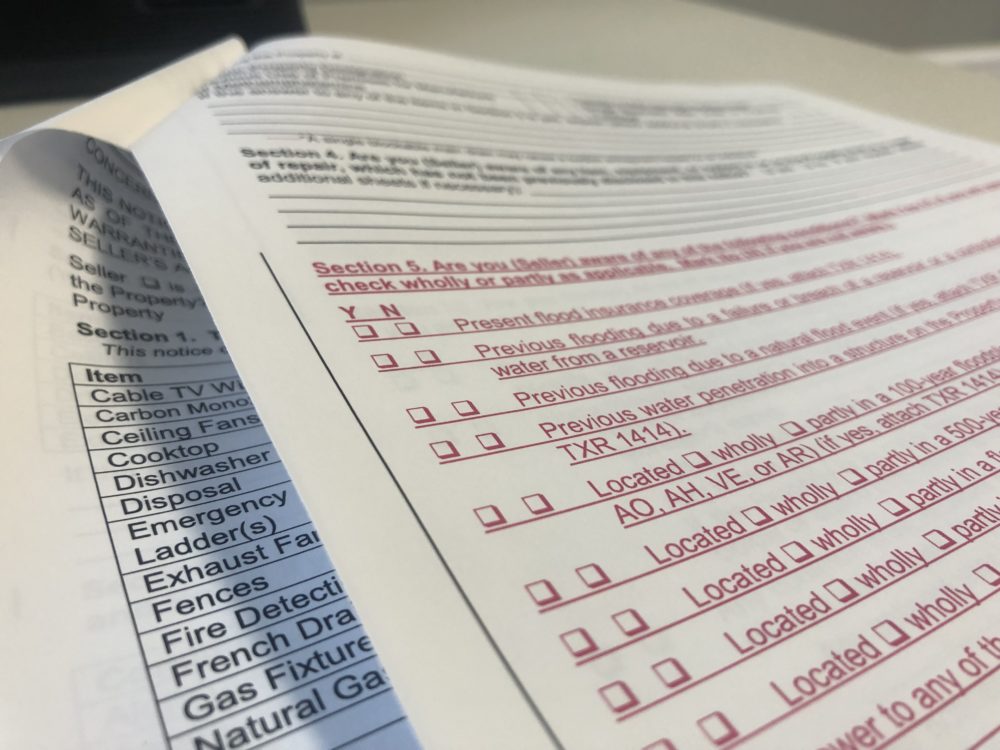 Some terms, like the 500-year floodplain, are even more confusing because the definition is evolving. Technically, homes in the 500-year floodplain have a .2% chance of getting water, but that ignores the risk of many types of flooding. The actual risk is hotly debated and the floodplains are expected to change when the maps are updated in a couple of years.
Baldwin, who announced last week that he's running for city council, teaches training sessions for realtors on how to navigate flooding issues. When he explains how the floodplain is changing Houston real estate, he sounds as much like a meteorologist as a broker.
"Greater intensity and higher amounts of precipitation are causing flooding for houses that didn't even flood during Harvey," Baldwin said. "And that will continue to be the fact from this point forward."
There are other new details to disclose now, too, beyond whether or not a property flooded. What if the house didn't flood, but the garage did? Or maybe just the yard? Baldwin said buyers will have that information now as well.
"If you got a foot of water on the property but it didn't get into the house, now we're having to disclose more than ever," he said. "Wouldn't you want to know if the water got four inches from your door?"
He said he's seen homes where that level of disclosure would have made a difference.
"We've had examples at our firm where people said they didn't have any flooding, yet when you check the insurance, there's a $200,000 claim at FEMA at that address," Baldwin said. "A little odd that that person would collect $200,000 and not have any flooding."
SJ Swanson, a Houston attorney who serves on the state committee that writes and updates the form, said the new, more specific questions are meant to encourage sellers to disclose information that might have been hidden in the past.
"My free advice is don't try to be cute," she said. "Don't try to not know something so you don't have to disclose it. It should be showing up on your flood insurance, on your homeowner's insurance and [on flood] maps."
Swanson said she hopes buyers will make the most of the additional information.
"The buyer's going to be presented with this seller's disclosure which now has this information on it about the flood pool, flood zones, 500 year. And if they don't understand it, I hope they'll ask those questions," she said. "I have hope that it will cause some questions to be asked that weren't asked in the past."
It's all part of a bigger shift as the Houston real estate market adapts to climate change, Baldwin said. When he teaches realtors he tells them that, based on new rainfall data, the 500-year floodplain is effectively the new 100-year floodplain. And he said that's motivating sellers.
"There's a number of people that are selling now who are trying to get ahead of the new maps," he said. "And you're going to see it."
Ultimately, flood risk is just one factor when someone's buying a home. It's really a personal decision.
"I've had clients who bought a home recently in Kingwood that had six feet of water in it," Baldwin said. "They want to be close to the grandkids. That's really where they want to be. They don't think it's going to happen again in their lifetime."
He said he actually begged them not to buy it.
"They're willing to assume the risk. They bought additional flood insurance. And they bought it anyway," he said.
For some homebuyers, this may come down to a leap of faith — finding the otherwise perfect home, buying it and hoping it never floods.
"We have had buyers tell us they do not want to look at anything in the 100-year and 500-year floodplain," Ed Wolff, president of Beth Wolff Realtors, said. "And then we've had them immediately find the house that they love in one of those two floodplains and then all of a sudden they've talked themselves into the fact 'Oh, well I can get flood insurance.'"
His prediction? For the most part, the extra information might not matter much in the end.
"People don't want to be in a floodplain until they find the house they love that happens to be in the floodplain," he said.