At Baylor St. Luke's Hospital in the Texas Medical Center, the past 12 months have been rough. Following an investigative report by ProPublica and the Houston Chronicle, Medicare cut funding for the St. Luke's heart transplant program. Then a federal inspection found serious safety violations, and a mistake with a blood transfusion left one patient dead, something so preventable that experts say it should never happen.
St. Luke's doesn't dispute it has problems, but the hospital also says it has solutions. Baylor St. Luke's president Doug Lawson told News 88.7 about St. Luke's aging facilities and how they're investing $1 billion in an entirely new hospital.
"In 2021 is where we're forecasting the initial move of out-patient services. The new bed tower, we're looking at 2023 to 2024. That's when I'm hoping we'll move. At that point the campus will be complete," Lawson said.
The move has been a long time coming, according to Martin Arrick, managing director at S&P Global.
"They're a little slow to freshen up, so to speak," Arrick said. "Methodist has opened up their brand new tower. Memorial Hermann is well along in terms of their new tower. And I am really concerned that St. Luke's-Baylor have not."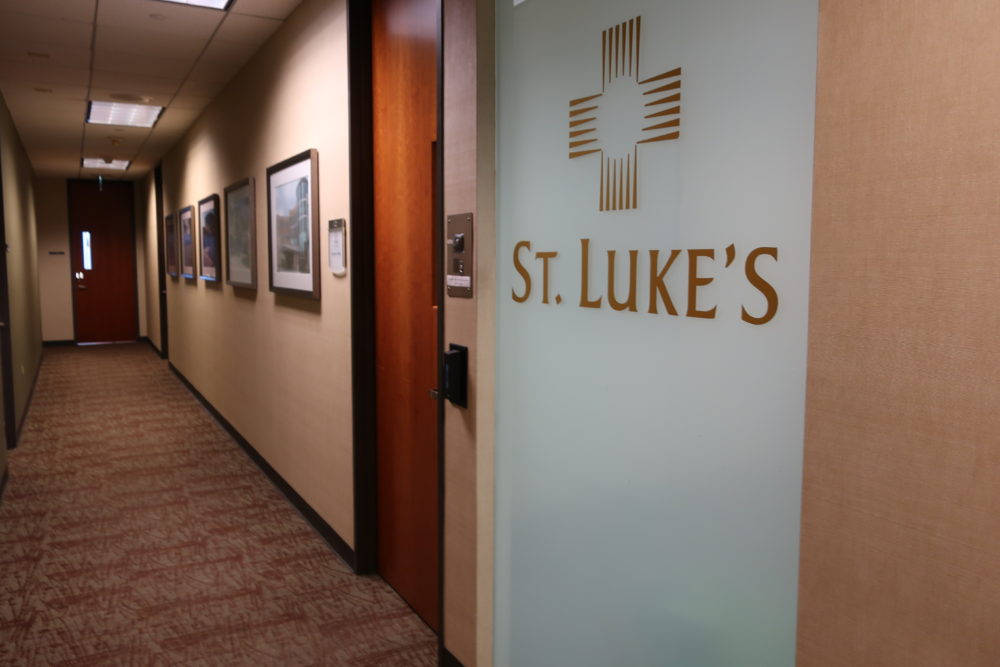 Hospital administrators recognize that with an outdated building, it's hard to keep up in the Texas Medical Center.
"They've articulated the general need for a major expansion [and] renovation, but the specific plans are lagging. And I think it's a real competitive issue for them," Arrick said.
Need for stability
Another challenge for St. Luke's is ownership. The parent company for Baylor St. Luke's just finalized a massive merger to form Common Spirit, a $29 billion organization, which is now the largest not-for-profit, faith-based hospital system in the United States. It's the third major management shuffle for Baylor St. Luke's in under 10 years.
"Lots of changes in leadership over that point in time — distractions," said Ken Janda, a health care economics professor at Rice University and a consultant with Wild Blue Health Solutions.
"It's been a tough few years, and I think last year and the early part of this year were that finally bubbling up to the surface," he said.
According to Janda, stability at the top is fundamental for the hospital's recovery.
"That's really, I think, what St. Luke's needs more than anything else is no more changes for awhile – 'Let us get back to where we used to be,'" he said.
Despite troubles at Baylor St. Luke's, Janda said it would make sense for the newly merged system to try to improve it, not sell it: "If they want to be a national system, they're going to want to be successful. They're not going to want to say they're pulling out of Texas or selling their Texas assets."
Arrick, at S&P Global, said that if Common Spirit did want to sell Baylor St. Luke's there are plenty of other systems large enough to acquire it, but he would be surprised because this isn't the only problem on their plate. For instance, a Common Spirit hospital in Kentucky also has a struggling heart program like Baylor St. Luke's does, but Common Spirit is in fact planning to divest the Kentucky hospital.
Lawson, head of Baylor St. Luke's, said he's confident that won't happen with Common Spirit's Texas flagship, even though their legendary heart transplant program lost its federal certification last year.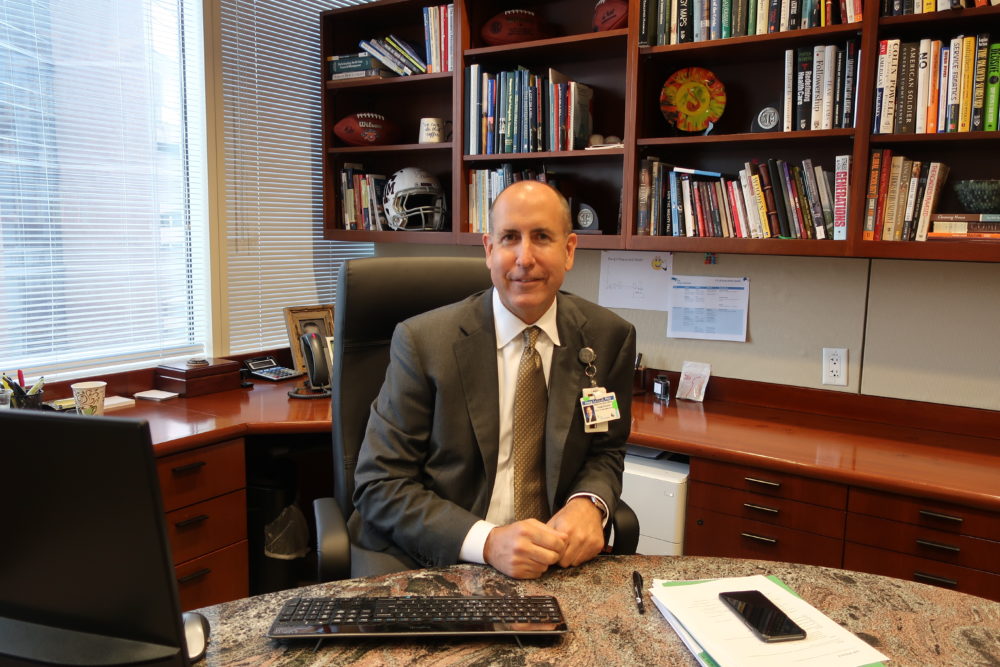 "I'm not at all concerned," Lawson said. "We have such a strong relationship with Baylor College of Medicine, and the academic infrastructure that we have here is much more sophisticated and extensive and clinically relevant than anything else currently in the Common Spirit portfolio."
How to restore trust
Another challenge is regaining the hospital's medical stature.
Lawson is optimistic they'll regain public trust, and regain their certification with the Centers for Medicare & Medicaid Services, or CMS, which withdrew its funding.
"So we are now working with CMS and excited about getting that program formally reinstated later this year," Lawson said.
Lawson said that over the last year they've hired a new medical director for the heart program, completed 15 successful heart transplants and maintained good standing with UNOS, the national group that certifies transplant programs. Even with that, Lawson knows it will take time to restore their reputation and regain trust.
"It's earned by being transparent. It's earned by doing the right thing. It's earned by providing compassionate care that's clinically important," Lawson said. "And it's earned one patient at a time."
This past year, Baylor St. Luke's treated more than 155,000 outpatients and more than 23,000 patients in the hospital.