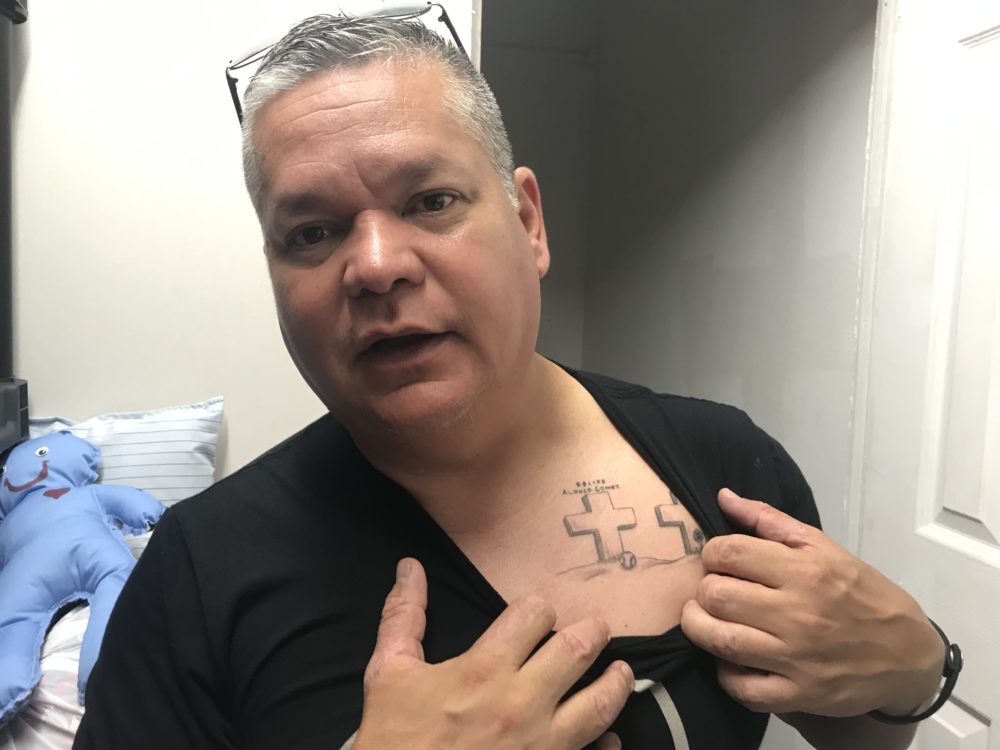 The humanitarian crisis unfolding at the border, and the Trump administration's response to that crisis, has inspired protests across Texas. But, while some are raising their voices, others are taking action and heading to the border themselves.
"This is a government problem, but a church opportunity," said Jim Jehovice.
In June, Jehovice traveled to the border with a group from Christ Methodist Church in Sugarland, to help migrants at the Catholic Charities respite center in McAllen, Texas.
"There's no political angle to this, it's a pure act of love on our part to help with the situation," Jehovice told public radio project 1A Across America, in partnership with Houston Public Media.
He's one of hundreds of volunteers working at the border who come from all over Texas and beyond.
"We've had volunteers from Canada, from Spain; we've had volunteers from everywhere, from New York to Washington State," said Brownsville native Mike Benavides, who has seen the outpouring of support firsthand.
He helped found the non-profit Team Brownsville.
Benavides, a veteran and special education teacher, has spent nearly every morning and evening after work at the border. It's almost a second job.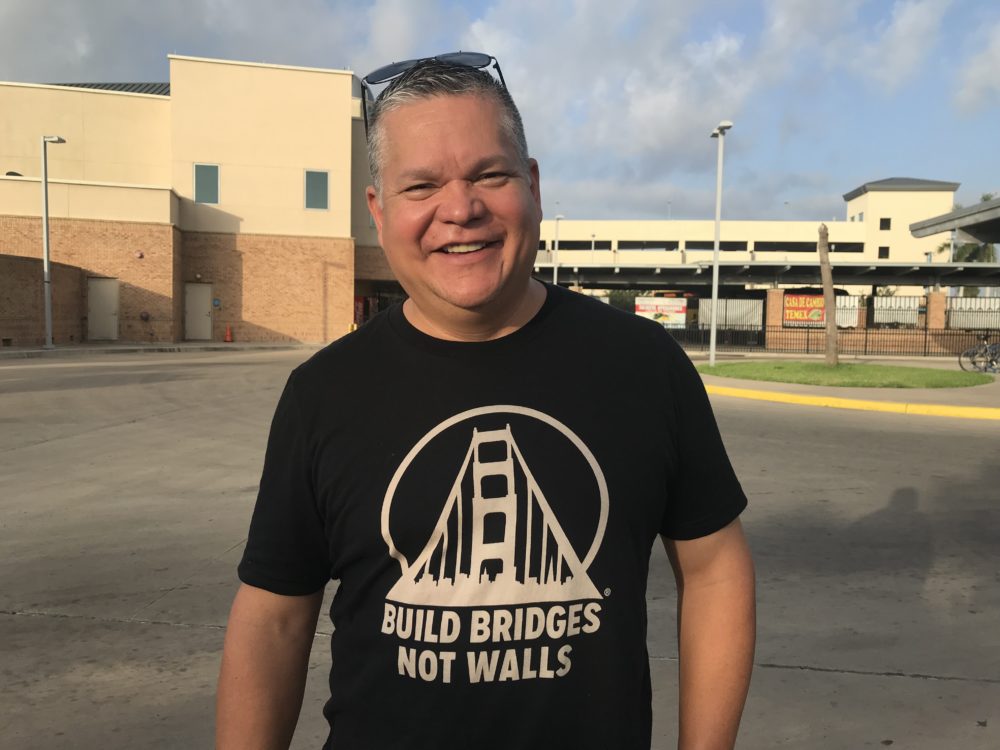 A year ago, he started by serving food out of a wagon he would tote across the border. Word of the work he was doing spread quickly, leading to an outpour of donations and volunteers.
Now his group is coordinating with a restaurant across the border to serve meals, and they have a well-stocked supply closet in Brownsville located inside a taco shop.
"We went from a little ragtag group of five to an actual 501(c)(3)," said Benavides.
Team Brownsville collects supplies that go directly to migrants arriving at the U.S.-Mexico border. Donations have helped stock shelves with Advil, diapers, handmade pillows, wet wipes and other essential supplies. During hot summer months, Benavides said bug spray, clean t-shirts and undergarments are also in high demand.
Items will make migrants waiting at the bridge in Matamoros, Mexico a little more comfortable while they wait to cross into Brownsville. They're on a government waitlist to seek asylum — a list that typically takes two months or longer to get through.
Team Brownsville formed a year ago, after the Trump administration began its practice of metering, which requires people to wait in Mexico before they can ask for asylum. Before, people were able to cross into the U.S. and be processed immediately.
"In my 49 years crossing the bridge, I've never seen people stranded at the bridge," said Benavides. His dismay led him and a few other colleagues to act.
Benavides said it's important to focus on what he can control, even though he said sometimes he feels like he is spitting on a fire.
Thinking of the migrant children who have died in federal custody still brings him to tears.
"It made me mad. But I channel that anger and that rage into something positive. I could have let this rage consume me. I could have let it make me hateful, but it kind of took another turn," he said.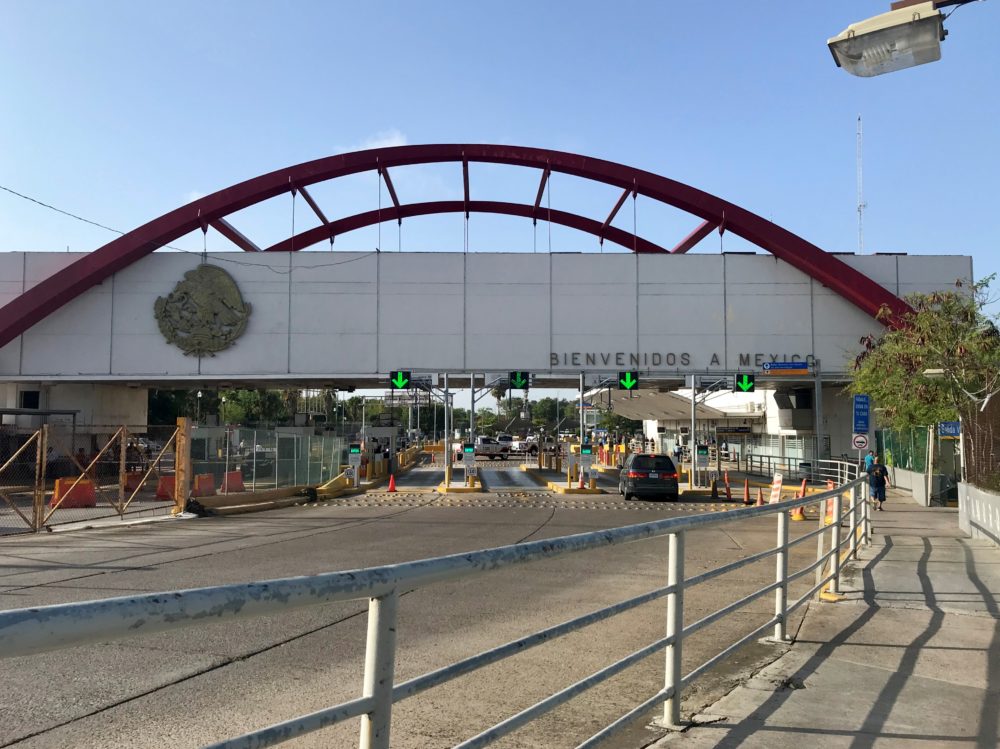 Benavides focuses his energy on the kids he can help. When he crosses the international bridge into Matamoros, Mexico, Benavides is welcomed with hugs from Venezuelan, Cuban and Central American children. He checks in with kids and their parents to see how they're doing.
"We try to keep these people as comfortable as we can but you can see the conditions. There's nothing comfortable about spending your day sitting on a concrete sidewalk," Benavides said.
He's seen a lot of suffering at this bridge, but also a lot of hope.
He and his network are there to help how they can, which also involves people who live far away from the border. For example, when a medical issue comes up, he sends text messages and pictures to a doctor in Austin to see the best option for treatment.
While @realDonaldTrump admin says the father and daughter who drowned chose their fate, the Cubans and Hondurans waiting in #Matamoros, Mex (some knew the family) told me they've been waiting months to get processed, blame the US govt for long wait times in unsafe conditions pic.twitter.com/fwFYcJtlmc

— Elizabeth Trovall (@elizTrovall) June 27, 2019
That help is much appreciated by the people who have traveled thousands of miles to the border, only to find themselves facing long wait times and harsh conditions. Many are terrified in this city plagued by homicides and kidnappings.
One of the women waiting to ask for asylum is Xiamara, a migrant from Honduras. She said her family has been waiting at the border in Mexico for two months. She asked not to use her last name for fear it could affect her chances of getting asylum.
"It's not easy when one has economic problems and problems with sick children. It's really hard," she said. Her youngest daughter suffers from a tumor that causes epilepsy.
Team Brownsville has given her daughter medication to avoid epileptic seizures. It hasn't prevented all seizures, but it has helped. Xiamara said she's grateful.
Though she and her children are living in high temperatures and without access to running water, she said she thanks God and the volunteers for helping with her family's basic needs.
How to support community-run organizations at the border:
Team Brownsville accepts donations on their website. There you can also get in touch with an organizer to see how to get directly involved in providing aid to asylum seekers. Their Facebook page provides regular updates on the work they're doing in Brownsville and Matamoros.
Angry Tias y Abuelas is another community non-profit that organized around the same time as Team Brownsville. They provide humanitarian aid like food, water and hygiene supplies to asylum seekers who have recently been released by immigration officials in both Brownsville and McAllen. You can follow them on Facebook or donate here.
Annunciation House provides shelter for asylum-seekers arriving at the U.S.-Mexico border in El Paso, Texas. The non-profit has been around since the 1970s. You can access their donation page on their website.