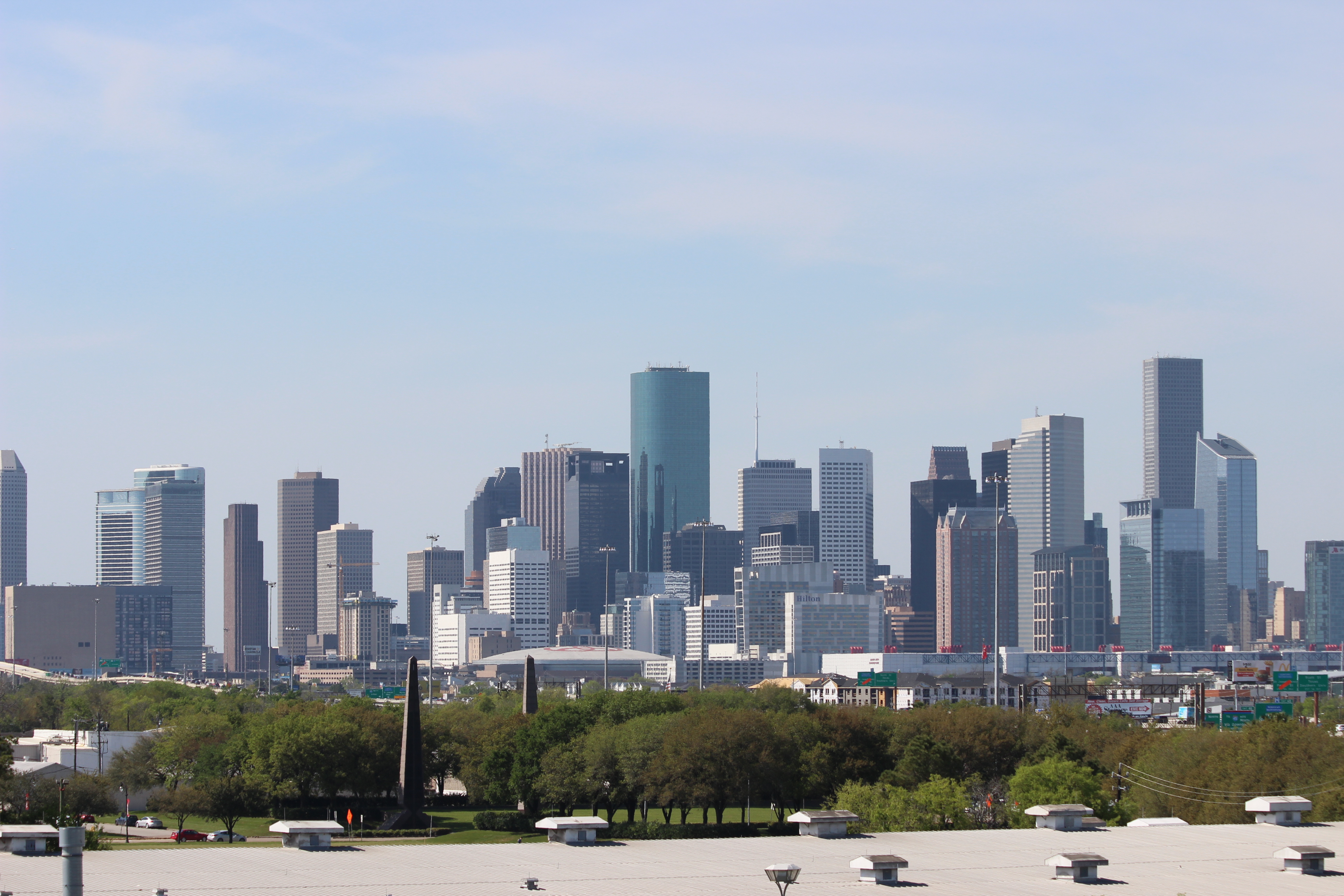 Forecasters with the National Weather Service regularly warn us about bad rain storms and hurricanes. But now, here in Houston, they're hoping to improve warnings about a less-discussed weather risk that some call a "silent killer" – heat.
Even in Houston, a city that has a long love affair with air conditioning, heat kills.
The city's health department says there were 15 heat-related deaths in Houston and Harris County in 2018, and that Houston alone sees anywhere from 4-6 heat-related deaths every year.
Nationally, more Americans have died in recent years from extreme heat than any other single form of severe weather.
The Weather Service's Houston-area office is exploring ways to make sure people better understand the risks of heat. One of the things the office is rethinking is how forecasters calculate "heat indexes" – also known as "feels like" temperatures – that are generally higher than actual temperatures when it's muggy out.
Lance Wood, Science Operations Officer for the local office, said the heat index equation forecasters use was developed back in 1990. It isn't ideal for the Gulf Coast, Wood said, because it uses an assumed constant wind speed, whereas Gulf winds can vary a lot.
"Generally in the summer, we have a sea breeze that propagates inland, and behind the sea breeze the wind comes up," Wood said. "So as the wind speeds come up, they become a cooling factor that's not really factored into this heat index."
That means forecasters might actually be over-estimating heat risks on days when the coastal breeze is helping to cool things down.
But what's more concerning is that the opposite is true at night, when winds are calm.
"There are some really warm nights," Wood said. "Like for example, consider somebody who doesn't have air conditioning or it's broken, and there's no wind at night, and the humidity levels are really high. Well, our current heat index right now is under-estimating that heat risk."
Wood and his team are also looking into ways to cover a broader spectrum of heat risks when they issue advisories.
For example, with air quality forecasts, there are nuanced warnings for "moderate" days versus "unhealthy" or "very unhealthy" days.
"We know [in] June and even late May, there are some days that the heat-related illness is above normal, from some of the numbers, the counts we see," Wood said. "And they're on days when we're not reaching our heat advisory criteria."
Heat warnings could very well be a thing Houstonians pay more attention to in the decades ahead, as global temperatures continue to rise.
"There are going to be these adverse health impacts, including deaths, from heat, that will only increase in the summer months," said Courtney Schumacher, an atmospheric sciences professor at Texas A&M University.
"Temperatures are going to rise," she said. "Depending on [carbon] emissions, does that mean Houston has a climate more like Kingsville, or more like somewhere in Mexico? You're kind of moving this big city around into warmer climates, it will warm."
In the meantime, Wood said, the local weather service office just wants to be able to help people make more informed decisions.
"If we issue a heat advisory on a day where we previously wouldn't have, we might be changing some actions of some people," he said. "Especially people that are more at risk for heat-related illness."
There isn't a timeline for when the Houston-Galveston office might roll out any changes.
The City of Houston, meanwhile, is planning to conduct a "climate risk assessment" this year that will include a look at increased heat risk in the future, and what Houston might have to do to adapt.