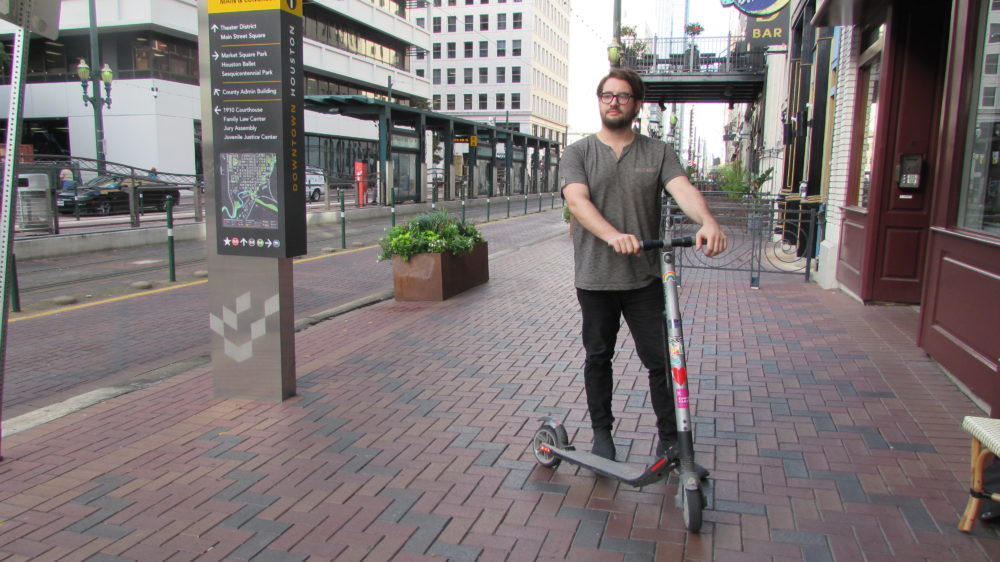 Despite the thousands of vehicles on the road in Houston, not everyone is interested in owning one. One of those people is Adam Williams.
Williams has been car-free for about nine years now. He said he tried a bike for awhile, but now he's opted for an electric scooter for his two-mile commute to work. Williams rides in the lanes of traffic with vehicles, but he says it actually works out okay.
"Downtown is nice in some ways almost because the traffic is bad here," said Williams. "You get cars gridlocked and traffic is moving slow so you just kind of slip by them and do your own thing."
In many other cities, commuters can have the same experience as Williams by using an app and renting a scooter on the street. But even though there's a growing interest in alternate forms of transportation, you still can't rent a scooter in Houston.
Maria Irshad, assistant director of the City of Houston's Parking Division, said Houston's infrastructure has had a lot to do with the lack of scooters. But with the development of new on-street bike lanes that may be starting to change.
"One thing Houston is doing, we're taking a really cautious and deliberate approach to developing a program," said Irshad. "So we're watching what other cities do because this is a rapidly evolving form of transportation."
Despite the convenience scooters can offer, they've also created a lot of problems in some cities. Riders have been killed or severely injured, while scooters are often left abandoned on sidewalks or thrown around and damaged.
Joe Deshotel is Texas Community Affairs Director for Lime, one of the companies hoping to do business here in Houston. He said they're also trying to make up for past mistakes.
"When you have two or three companies that are professional and have the proper scaled operations for the city, then you really get the kind of program that you want," said Deshotel.
As for Houston's timetable for allowing scooter companies to operate, Irshad said there will be more public engagement later this summer. City Council will then have to draft an ordinance regulating scooters, and Irshad estimates we could see them on the streets next year.