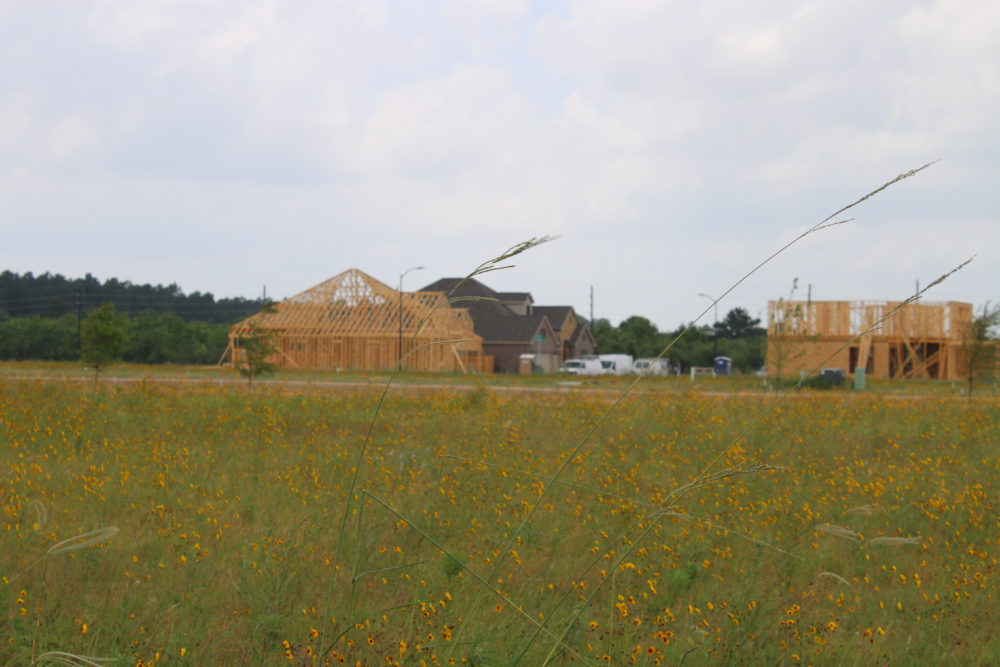 After every big storm in Greater Houston, complaints about flooding seem to grow.
Last month, Kingwood resident Aaron Fuller posted a Facebook video where he gave viewers a tour of a new development near his house.
"The more they build back here in our backyard and tear down waterways, the more water we're going to get, folks," he said.
The developers of that project said there's no connection between the construction and the nearby homes that flooded for the first time.
It's just one example of new development that local authorities have allowed, despite a lot of discussion since Hurricane Harvey about how paving in Houston worsens flooding and despite recommendations from some experts.
According to Texas A&M professor Sam Brody, there are valid reasons to question new pavement upstream of where you live.
"I can't tell you how many times I get an email or a phone call where somebody says, 'Well, I've lived here for 30 years and I've never flooded before. Why am I flooding now? And I'm not in a floodplain,'" Brody said. "And every single time, there's some kind of — we call it 'land use change' — some development that has occurred upstream."
Brody, who is the lead technical expert on Gov. Greg Abbott's Commission to Rebuild Texas, said public officials should consider science and data — the maps and models — when they plan new development.
"We just need to think more carefully about where we put that pavement," Brody said. "I don't think we need to stop growing, just grow smarter in more appropriate places."
However, just two weeks ago, Houston City Council approved a new municipal utility district in the 100-year floodplain. That means 620 acres of vacant land will be developed upstream of Addicks Dam, which protects the city from floodwater.
In an interview with News 88.7, Houston's flood czar, Steve Costello, said that for now the city has no plans to stop building in the 100-year floodplain.
"I know people would like that to happen," he said. "But that's not going to happen."
Brody said other flood-prone areas around the world like the Netherlands are planning for 10,000-year storms. In Houston, officials are still allowing new construction in the path of a 100-year storm.
"I'm often the butt of jokes in meetings all over the country," Brody said.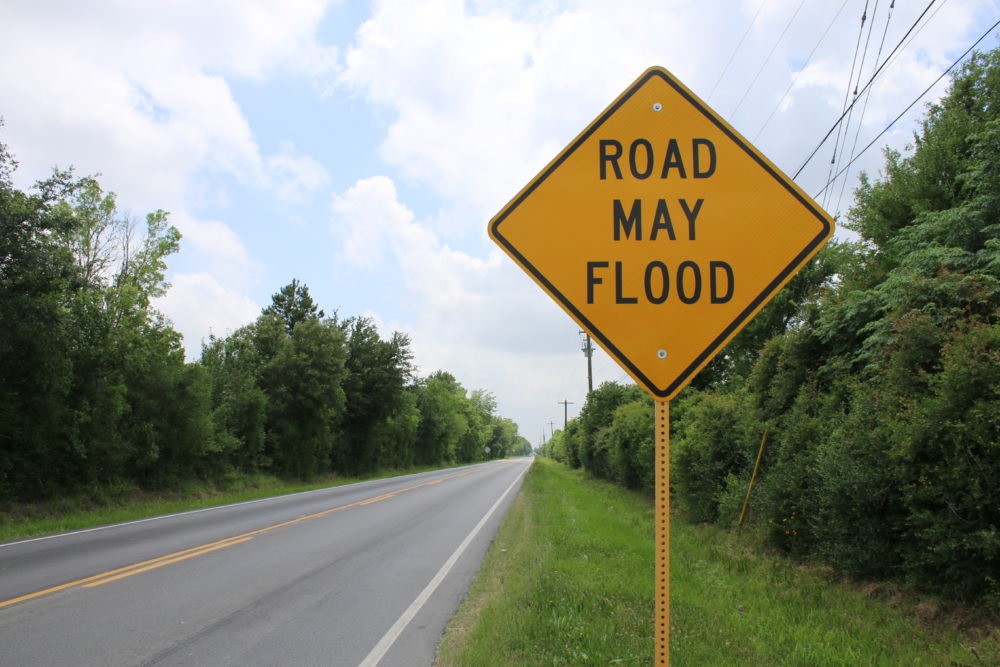 'Death By 1,000 Cuts'
The problem, Brody said, isn't one individual development.
"It's the accumulation of development in areas and in ways that are unsustainable that creates the problem and it's something that happens over time," he said. "It's kind of this death by a thousand cuts approach to development and then we have unintended consequences down the line."
In an April report from the Greater Houston Flood Mitigation Consortium, researchers recommended that the city prohibit development in some flood-prone areas.
"You don't have to be an expert to actually understand that putting in a lot of pavement, especially further away from the city center, will create worsening of flooding, and that flooding will be felt by those downstream," said Texas Southern University professor Earthea Nance, who co-wrote the report.
"This is a general fact, that people who do the modeling, people who have looked at the ordinances, people that look at this in a general way, have all come to the same conclusion. That's what the data show."
Still, Houston tends to add new pavement in vulnerable places.
"It might seem like a no-brainer, if you just arrived and you're like 'Oh, of course, we shouldn't be in the floodway,' for example," Nance said. "But once you know there's a history of, under certain conditions, construction being allowed in the floodway, or in other hazardous areas, it's harder to then stop it because it's already there. So that would take an effort to change that rule – and we recommend that it should be changed."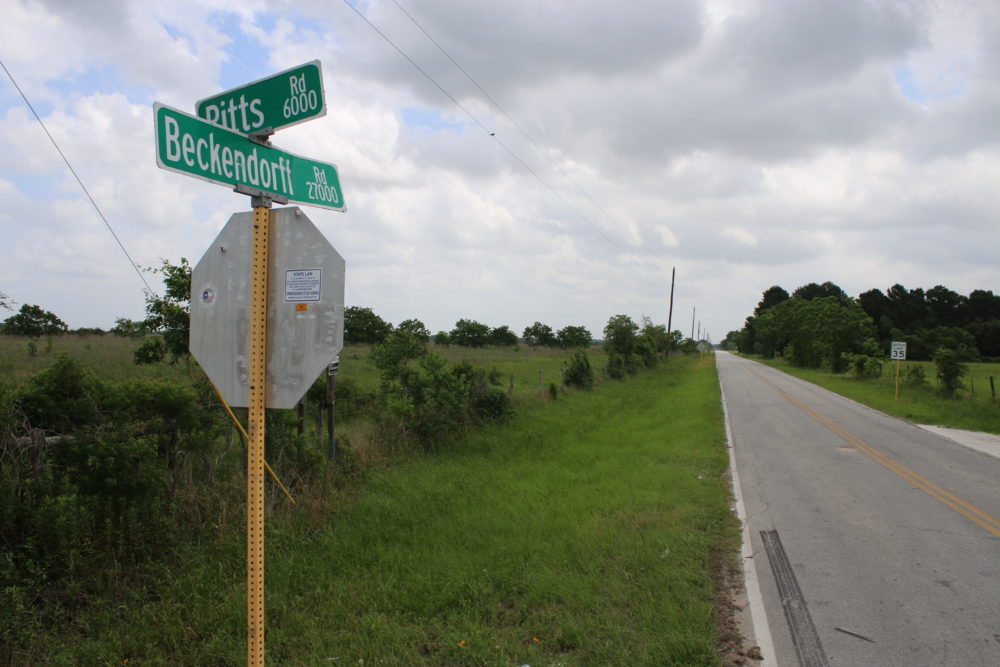 Property Rights Issue
When the municipal utility district vote came up two weeks ago, five of the 16 Houston city council members voted against the proposal, which surprised Nance.
"In the past, it would just be, 'Well, no one understands the relationship between paving and the location of the paving and the situation with the flooding.' And now some people do," Nance said. "So it's good that it got debate."
Council Member Brenda Stardig is one of the five who voted against letting the development move forward. She said flooding experts have warned her about the downstream effects of adding more development west of Addicks Dam.
"I would hope that no one would carry anything forward if they thought it was a serious issue, a negative impact to our drainage, that they would put it on the agenda," Stardig said. "But you know, I have to look back in history when you've got people that signed off on development in the pool of the two large dams."
Before council took the vote, Houston's chief recovery officer Costello defended the project.
"So this is a project where it is in the floodplain, but because of all the drainage-related improvements they're doing within the project itself, they're removing all of the project out of the floodplain," Costello said.
Stardig remained unconvinced.
"I think there's more involved than the straight up dynamics of that particular location," she said later. "There's a broader picture."
Costello told News 88.7 that the city can influence development like this by holding back approval, but to the best of his knowledge, city council has never voted against a municipal utility district.
"This is a property rights issue," Costello said. "As long as they meet federal standards, as long as they meet government standards, then they have the right to develop."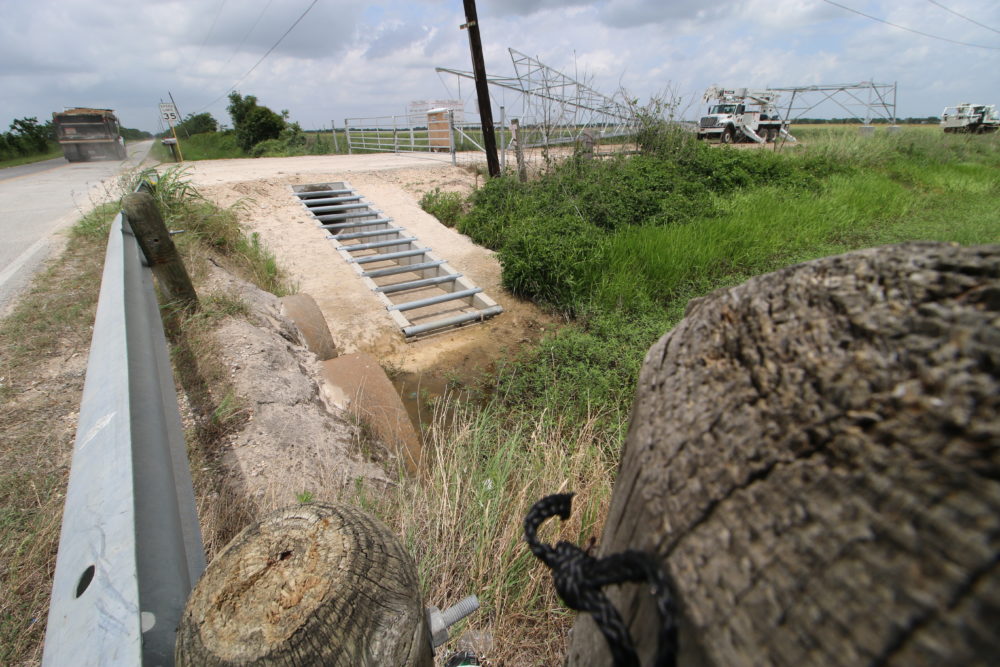 More Comprehensive Flood Maps
Whether or not the city of Houston makes changes, the floodplain itself is changing. Nance said one of the key takeaways from her Greater Houston Flood Mitigation Consortium report was the need for more accurate information. She said existing floodplain maps don't take into account all of the reasons why Houston homes flood. In order to do that, Houston would need a comprehensive flood risk map.
"The flood risk map would show the actual risk at any point on the map," Nance said.
"So that means the artificial idea there's just this line and you're inside or outside – that would be gone. It also would show the risk under any scenario of flooding. Instead of only showing flooding when the water leaves the banks of the bayou, it would show flooding when you get a lot of rainfall, flooding or ponding when you have a drainage problem in your neighborhood."
Nance said states like California, North Carolina and Florida already use these kinds of comprehensive maps.
"They have maps where you can go in, enter your address, and you can find out not only what your risk is now but what your risk will be based on certain urban development that might happen," she said. "So that's what we don't have."