As a chemical fire raged in Deer Park a couple weeks ago, county officials gave frequent updates to the community.
Harris County Judge Lina Hidalgo spoke in English and Spanish, the two most commonly spoken languages in the region.
Some praised Hidalgo for her bilingual updates, but in neighboring Chambers County, one of their elected officials took issue. Commenting on Facebook live during her press conference, Commissioner Mark Tice told Hidalgo to speak in English, writing "English this is not Mexico."

Tice doubled down on his comments afterwards in a Houston Chronicle interview. After widespread backlash, he issued an apology statement.
Considering Tice's authority, it begs the question: In times of disaster, how does Chambers County communicate with their more than 3,000 residents with limited English?
There's no information in Spanish on their county website or emergency management Facebook page.
Their County Judge Jimmy Sylvia didn't respond to requests for interviews, but his office did release a written statement.
"Judge Hidalgo stepped up to the task and took care of her citizens," he said in the statement. "At the end of the day, that is what it's all about. Representing citizens as a whole – all of your citizens."
Welcome to Anahuac
The Chambers County seat is in the town of Anahuac, home to some 2,400 residents. The town's claim to fame is its annual alligator festival. It's quiet, green, rural and people are friendly.
A gas station advertises homemade tortillas. Nearby, there's a local "washateria," and locals grab lunch at the town taco stand.
Just a few blocks away, there's a sculpture of a red hat, about the size of a small car that reads "Make America Great Again".
Next to it, someone painted a shed with the words "Build the wall tall," and the names of all the people who've ever been killed by undocumented immigrants.
"News gets around"
At the Our Lady of Light Catholic Church, Sister Joselina Cedeño explains how Spanish-speakers fare in a crisis.
"News gets around," Cedeño said in Spanish. She's been with the congregation in Anahuac for five years now.
Though it may not always come from official channels, she said Spanish-speakers in the community do get the information they need.
"I think that if they don't receive it [information], they ask," she said.
She said often people ask their children or others for help. Or, she said, the courthouse has Spanish-speaking employees who help get the word out. The community picks up the slack.
Language accessibility is critical during and after a crisis
Chambers County isn't alone. Word of mouth is how a lot of critical information spreads to immigrant communities in both rural and urban areas.
That's why some immigrant advocates say local governments need to improve how information is disseminated to communities that may not speak fluent English.
A new report by the Houston Immigration Legal Services Collaborative underscores how language access is critical to public safety in times of emergency.
The collaborative's executive director Kate Vickery said one of the biggest strides Houston has made in becoming more language-inclusive is having Harris County Judge Lina Hidalgo able to address the Spanish-speaking community in real time.
"I think that's really important for, at the very least, Spanish speakers to hear emergency information coming directly from the highest elected official in Harris County," said Vickery.
Vickery's group released the report during the Deer Park fire, though its findings were taken from how immigrants fared in another emergency — Harvey.
"In the greater Houston region we have 1.6 million foreign-born individuals and 50% of them are estimated to be limited English proficiency," she said. "Having emergency information available not just in the right languages, but at the right accessibility levels is critical."
The report includes several recommendations relating to language access:
Developing disaster preparedness information in the top six languages spoken in the Houston area
Preparing a Ready Harris and Ready Houston non-English media plan
Working with advocates to disseminate disaster information specific to immigrant communities to local media
Providing first responders with immigrant-specific information and translation technology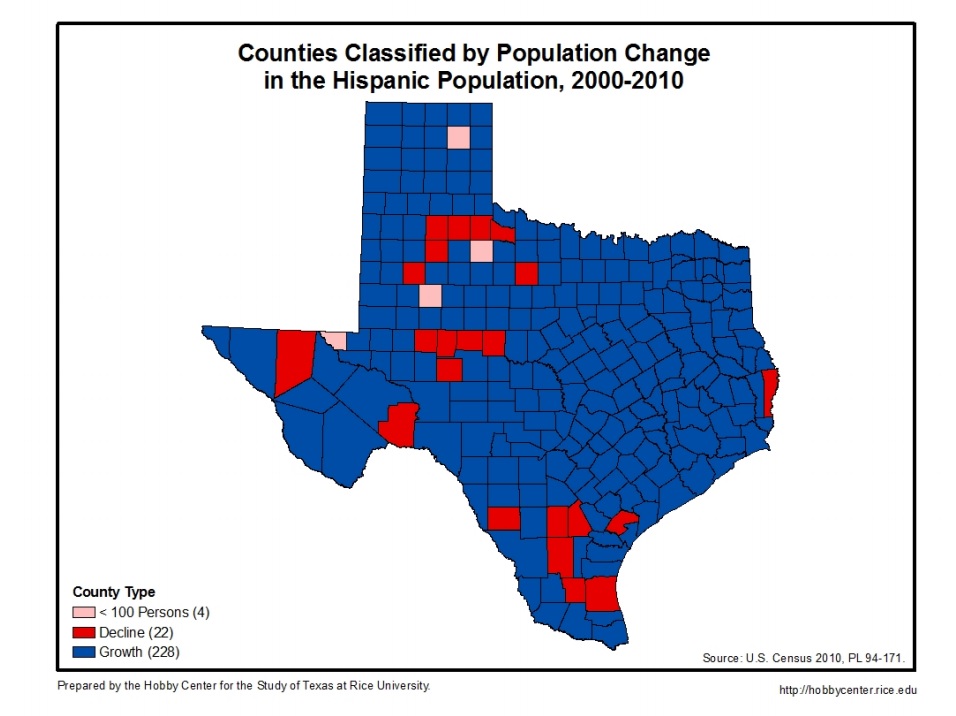 Urban and rural counties are increasingly diverse
Considering a growing foreign-born population, access to language services in times of disaster is of increasing importance.
Immigrant and Latino communities may be concentrated in Harris County, but more suburban and rural counties are also attracting diverse populations.
The Houston metro area has 1.6 million immigrants and though the majority (1.2 million) live in Harris County, another 400,000 live in the surrounding counties: Austin, Brazoria, Chambers, Colorado, Fort Bend, Galveston, Liberty, Matagorda, Montgomery, Waller and Wharton.
Of those 400,000 immigrants, some 40% have limited English proficiency, according to Migration Policy Institute calculations of the most recent U.S. Census Bureau data.