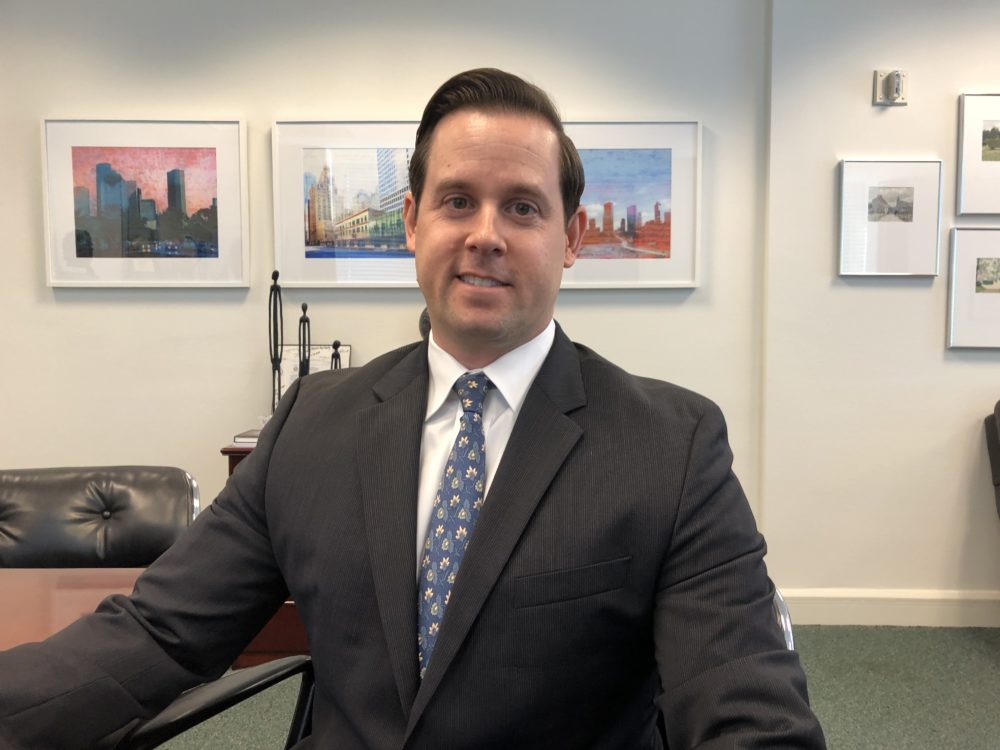 Houston Mayor Sylvester Turner has announced plans to lay off up to 500 city employees to pay for raises for firefighters. News 88.7 has heard a lot of criticism from listeners saying the City of Houston has plenty of money and the layoffs are unnecessary.
City Controller Chris Brown said, to the contrary, the situation is every bit as bad as the mayor warns.
Houston has been wrestling with chronic budget deficits for years, taking in less in revenue than it pays out. Most of its expenses come in the form of wages and salaries for police, firefighters and municipal workers. Even before voters approved raises for firefighters last November, the City was looking at a deficit of between $120 million and $140 million for the next fiscal year.
But Brown said when voters approved Proposition B, linking firefighters' pay levels to those of police, "You took a very difficult situation and you made it even more difficult...Our office has said it's really unsustainable to be able to absorb an additional $100 million cost in one fiscal year when you're already facing such a large budget shortfall."
The controller said the City could absorb that extra cost if it's spaced out over five years, rather than imposed all at once, as Proposition B requires.
"I can't stress [enough] the importance of getting a negotiated deal with the firefighters," Brown said. "I think that's the only solution for us in this next budget cycle." Failing that, the cost to the City will only grow in the following fiscal year, as firefighter salaries climb further to match scheduled police pay raises.