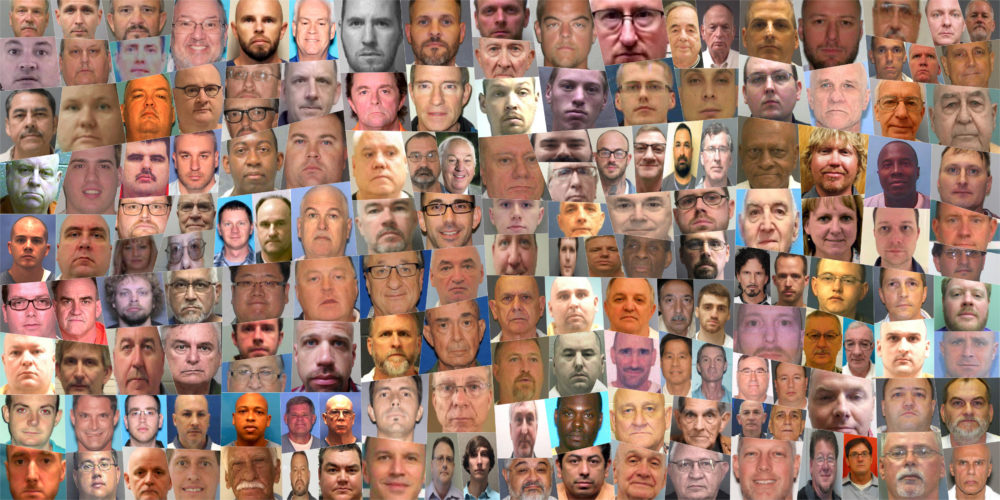 A new investigation from the Houston Chronicle and San Antonio Express-News reveals widespread sexual abuse in Southern Baptist churches in Texas and around the country, involving pastors, youth ministers, volunteers and Sunday school teachers.
Much of the abuse occurred after survivors begged church leaders with the Southern Baptist Convention to take action in 2007. In particular, they wanted a public registry of predators who worked in churches.
Baptist leaders refused, saying local churches had autonomy.
But now the Houston Chronicle and San Antonio Express-News have tracked hundreds of cases and built a public database of more than 200 predators.
Two of them worked at Second Baptist Church in Houston. Gwen Casados described to the Chronicle how her teenage daughter was sexually assaulted in the choir room.
"It was hard to forgive. He did this to my daughter and really ruined her life. He ruined her life, because she never got over it," Casados told the paper.
Many are still calling on church leaders to create a safer environment at Southern Baptist churches nationwide.
Among the Hearst papers' major findings:
Since 1998, almost 370 people who worked or volunteered at Southern Baptist churches have faced credible allegations of misconduct.
They left more than 700 victims nationwide.
Texas has more cases of sexual misconduct inside Southern Baptist churches than any other state.
About 220 pastors, ministers, employees and volunteers from Southern Baptist churches have been convicted or pleaded guilty to sex crimes. The papers built this database with those records.
In the past 20 years, Southern Baptist church leaders hired at least 35 ministers and volunteers who were previously accused or convicted of sex crimes. Many were able to travel from church to church because Southern Baptist churches operate independently.
Check out the full investigation and database here. Listen to News 88.7's conversation with Houston Chronicle journalists Robert Downen and Lise Olsen below.
In response to the investigation, the Southern Baptists of Texas Convention told Texas Public Radio that any church leader or member should contact law enforcement if they suspect sexual abuse in any congregation.
"It's a horrible thing that has happened to these victims and it's a mark of the fallenness of man, including members of our churches, that this occurs in the first place," said Gary Ledbetter, communications director for the state convention.
Ledbetter said that an advisory group on the issue formed last year within the church and should release a report by May on how the denomination can prevent more abuse. It's expected to include input from survivors.