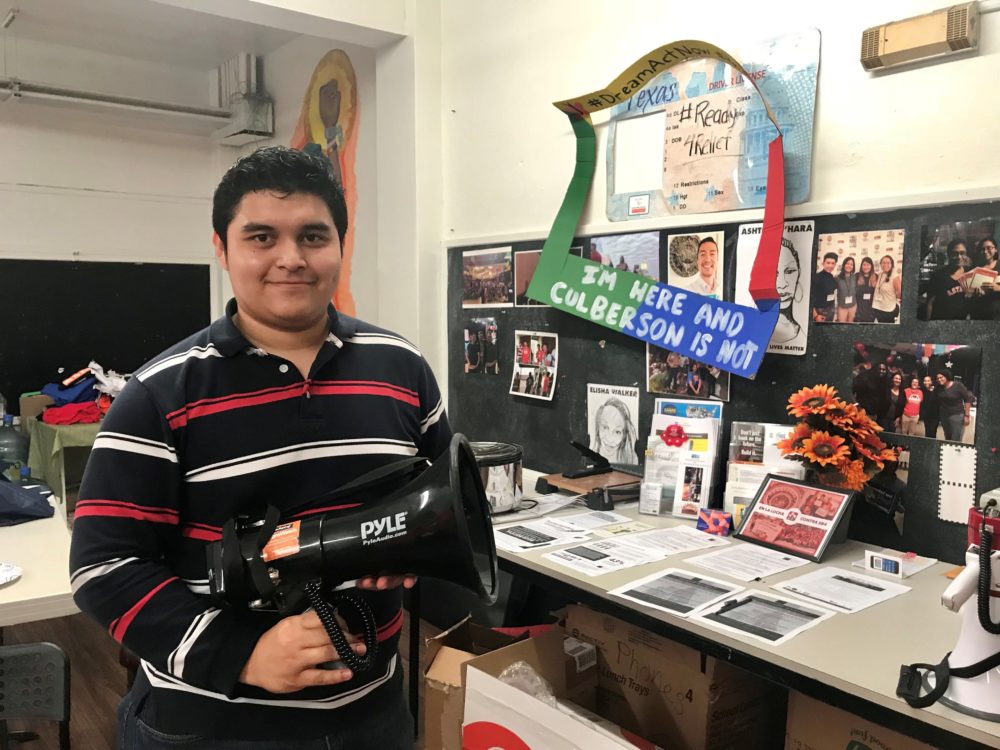 When people go to vote in midterm elections this November, they may be thinking about any number of serious issues. In Texas, polling data suggest both immigration and border security are priorities for voters.
One group of Houston's most motivated activists are hoping voters care enough to show up to the polls in support of immigrant issues. Their future in this country could depend on it.
Dreamers on the ground
Whether it's knocking on doors, making calls or registering voters on campus, Houston youth are taking action.
"Across the country, and here in Houston, we have not seen youth involvement at this level since immigrant youth won DACA in 2012," said Julieta Garibay, co-director of United We Dream, a non-profit group that advocates for DACA-recipients.
One of those politically active youth is Franklin Henriquez, a 23-old junior at the University of Houston. He just switched his major to political science after initially pursuing what he considers more pragmatic degree paths.
"People would say 'Engineering! Do engineering! That's where the money's at,'" said Hernandez.
Henriquez said he's much happier in his current degree plan. He'd like to work somewhere like the ACLU some day. But for now, he's got a lot on his plate with two jobs, school, helping care for his little sister and volunteer work.
"I volunteer also for United We Dream and recently I've been involved with Harris County Civic Engagement," said Henriquez.
He's part of a youth task force that's joining a new coalition of organizations to boost voter turnout, even though he himself cannot vote.
"I'm also a DACA-recipient," said Hernandez.
Like 11 million U.S. residents (1.6 million of which live in Texas), Henriquez is undocumented.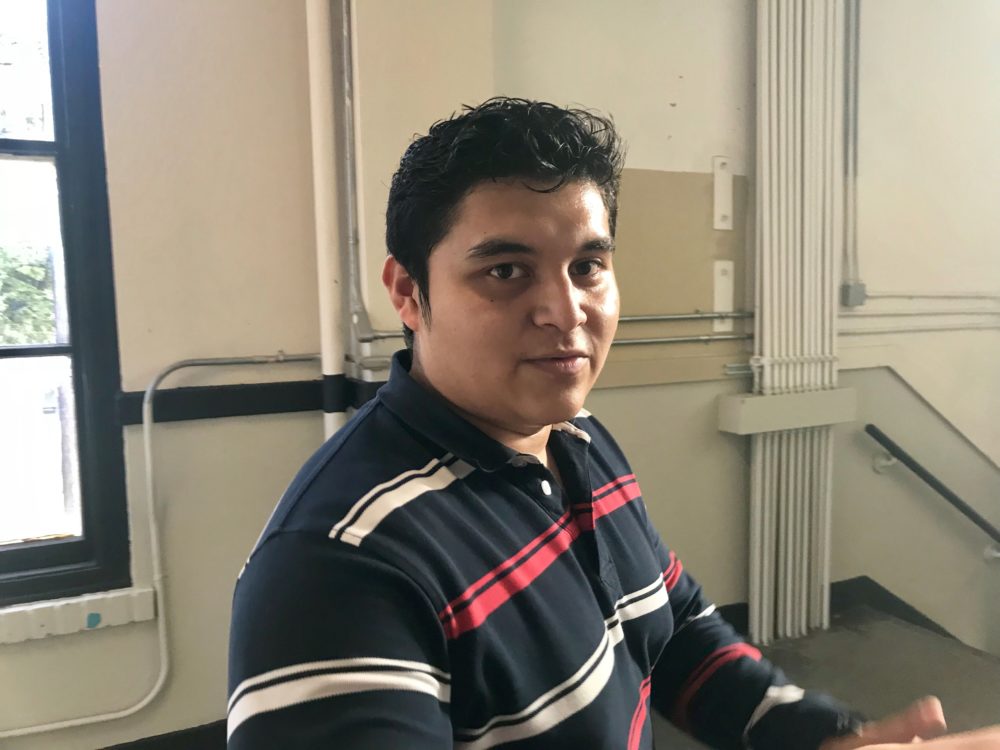 His mom brought him to Houston from El Salvador when he was eight years-old. They stayed. Even though Houston was safer and had more opportunities, growing up undocumented meant uncertainty.
"I was trying to get good grades, involve myself in school trying to seem like the exemplary student to hopefully get a better education at a higher institution," said Henriquez. "But in the back of my mind, because of my status, (I thought) it's all gonna be in vain."
Besides the threat of deportation, Henriquez didn't have a driver's license or a social security number – things that make getting scholarships, working and enrolling in college possible.
Then, in 2012, President Obama created DACA (Deferred Action for Childhood Arrivals), offering protections for children brought to the United States during a certain time frame. That announcement changed Henriquez' life.
Not only did it protect Dreamers like Henriquez from deportation, but it also gave them the chance to get the documentation they needed to apply for college and scholarships.
"It was like a relief. I was really happy, I was really excited. My mother was crying. She was happy about it, too," said Henriquez.
But that happiness is now on pause. The future of DACA is murky. After being rescinded by the Trump administration last September, courts have ruled to keep DACA renewals going for now.
However, no new applications are being accepted. Many experts believe the Supreme Court will end up making the final decision on the program's legality as a number of DACA-related suits are making their way through federal courts.
A real fix for the DACA program could come from Congress, which has yet to pass any legislation protecting Dreamers and is unlikely to do it before midterms.
"Rescinding DACA was frustration, disappointment, anger, sadness, a lot of worry," said Henriquez. "But also it motivated me. It started a spark inside me to do something about it."
Getting Organized
At a co-working space in Houston's East End, 10 or so community organizers, including Henriquez, gather around a white table and discuss plans to register voters at local high schools.
Representatives from groups like Mi Familia Vota, an organization that registers Latino voters, are at the table.
Henriquez is there to speak not only on behalf of Dreamers and young people, but also immigrants – legal and otherwise. Many of whom, like him, can't vote, but call Houston home.
His hope is they'll recruit allies who can vote this November.
Chasing the young Latino vote
Nationwide polling suggests Latinos in battleground districts (TX-7, TX-23, TX-32, TX-32) feel strongly about immigration-related issues, especially in light of the government's child separation policy and anti-immigrant rhetoric.
Though the Latino vote historically underwhelms in Texas, targeting youth could be a winning strategy in the long-term, considering demographic shifts.
"Forty four percent of eligible Latino voters are millennials, so that basically means that if young people are not voting, then the Latino vote is not present," said Carlos Duarte, Texas State Director for Mi Familia Vota.
The group is pursuing millennials as a key aspect of their registration efforts. They consider them an essential segment of the 4.8 million eligible Latino voters in the state.
Mi Familia Vota reached 450,000 registrations nationwide last month. They'll continue to register Latino voters before the October 9 deadline. Part of their efforts involves working with 30 or so Houston-area schools to educate and register students.
In Harris County in particular, demographic shifts are also affecting the electorate. Whites are no longer the majority of registered voters, according to voter registration data. An increasing number of the county's Latino residents are registering to vote, while older white voters are dying off.
Primary elections in Harris County also showed the number of Latino voters who cast their ballot more than doubled compared to the 2014 primary. Experts have attributed this spike in participation to an increasingly polarized political climate, especially around the immigration debate, and strong Latino candidates.