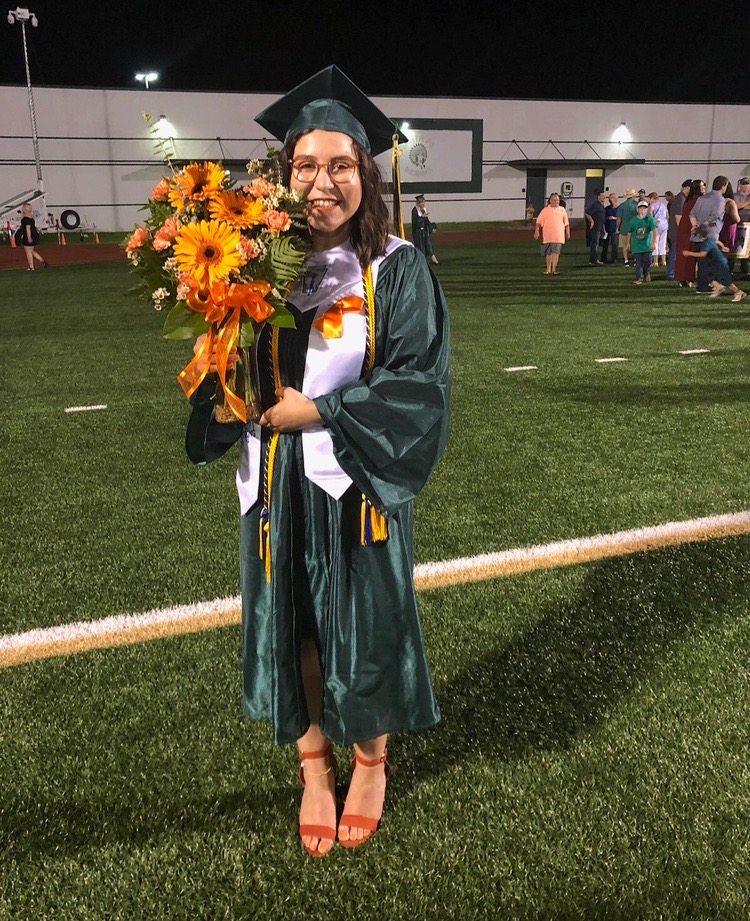 Students return to class in Santa Fe this week, where the community is still coming to grips with a deadly school shooting last May. While schools around the country react differently to shootings, we have one student's story.
Kennedy Rodriguez attended Santa Fe High and tells in her own words how this changed her. Rodriguez, 18, graduated in June and is about to start her freshman year at the University of Texas at Austin.
Here are some highlights. Listen to the full audio piece below.
"The morning of May 18th, I got a call not to come to school. There was a shooter. Time seemed to stop but everything around us moved so fast. I attended a prayer vigil that evening and then fled to Austin to spend time with my aunt. Gun violence was personal now, and I felt the clock was ticking until another community was next."

"To try and find my personal solution, that weekend the Orange Generation was born. It's a nonprofit spread awareness about gun violence and help victims. We chose the name because orange is the color for gun violence, and most of us were born the same year that the Columbine shooting happened."
"Before, I felt too young to make a difference, or my voice was too small. I've learned that one person can make a difference, no matter how they do that. Activism doesn't always have to be large and loud. It's become part of my daily life, with little things. At graduation, I pinned an orange ribbon on my robe to honor victims of gun violence — even though my school's dress code meant it had to go under my stole. I still wore orange."