In the school shooting in Santa Fe in May, one of the 10 people killed was an exchange student from Pakistan. Her family told reporters that they thought their 17-year-old daughter Sabika Sheikh would be safe in the United States.
In Houston this summer, two journalists from Pakistan have been exploring what her death means for the Pakistani community here and abroad. Eisyan Bibi Baloch with Radio Pakistan and Shahnila with Suno FM Radio Network in Quetta share what they learned below.
Sabika's family wants her to be remembered. Baloch talked with

Farah Sheikh, Sabika's mother in Karachi. She told Baloch that she's devastated by her daughter's death. She said Sabika was "

my world" and that her world is over with her death. Sheikh also told Baloch that students like Sabika are the "cream of our country" and so her death is a big loss for all of Pakistan. Sheikh wants a

law passed with her daughter's name on it, to help stop this kind of gun violence.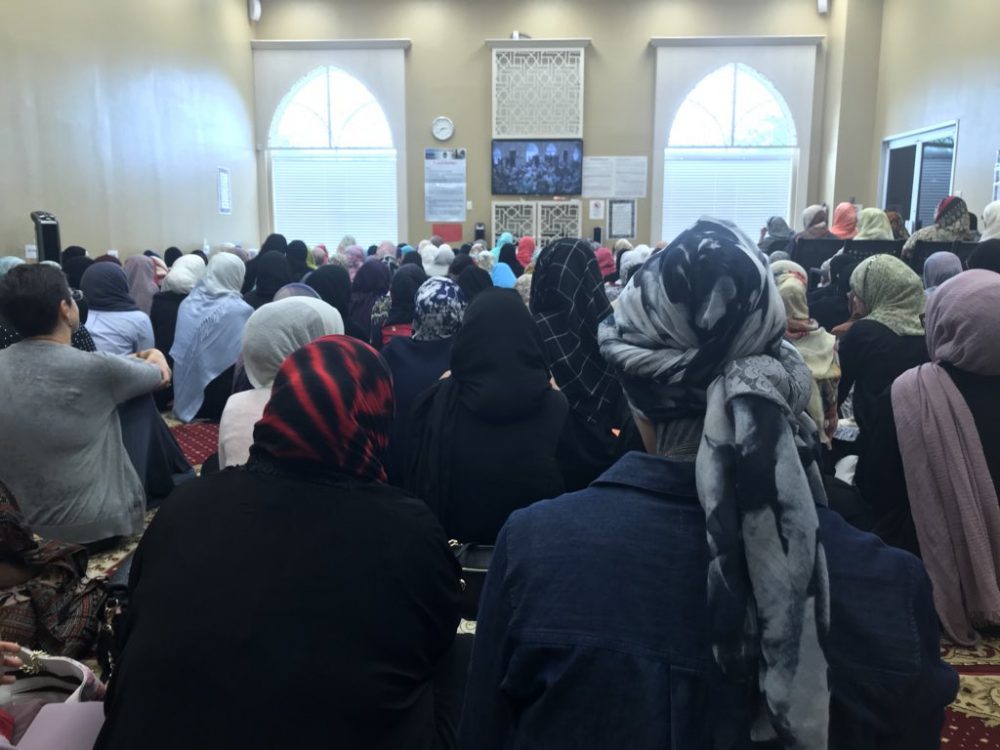 "Really the root of our issue is love." Baloch and Shahnila tried but were unable to interview Jason Cogburn, Sabika's host father in Santa Fe. At her funeral in May, Cogburn told how his family and Sabika formed a close relationship. "When she started Ramadan and started fasting, my family did that with her because we did things together, because really the root of our issue is love. Because when people love each other, these kinds of things don't happen."
"A terrorist act." M.J. Khan, who is the president of the Islamic Society of Greater Houston, said that crimes happen everywhere in the world, including Houston and places in Pakistan. Still, Khan denounced Sabika's killing. "

We look at it as a terrorist act and we strongly condemn it and we hope that authorities take appropriate action, so that such incidents are not repeated," he said.
Don't let fear stop learning. Sadia Jalali, a family therapist who works with people in the Pakistani community, told Shahnila that Sabika's family was very brave and courageous to send her abroad. "That's

why I am saying it was so hurtful in our community that this is the way this story ended for her with the tragic ending here," Jalali said. "I do hope that people don't allow situations like this to stop them from taking great life opportunities.

And I think when you lose those opportunities out of fear and anxieties, I mean I just feel like we will have really missed a large learning curve that we could all use — some unity, some understanding, some tolerance."