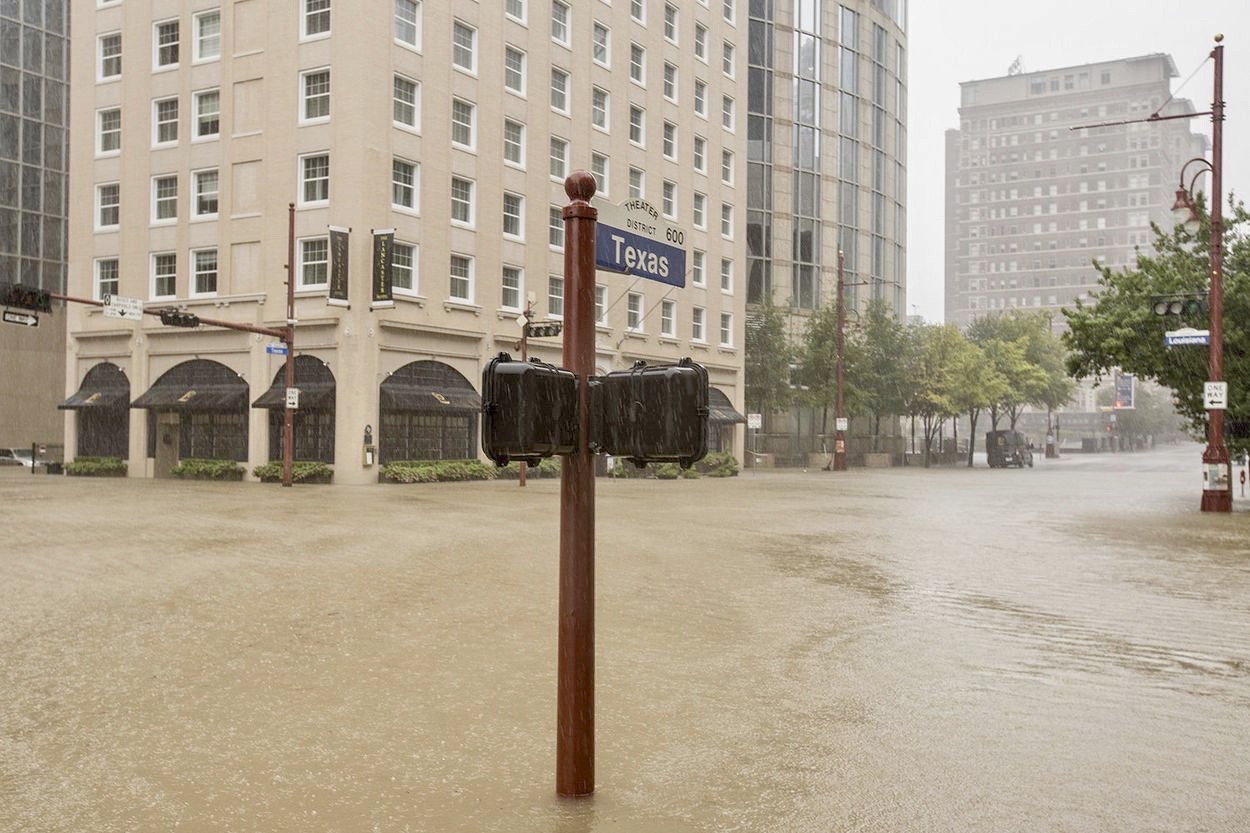 After Hurricane Harvey flooded thousands of homes in Houston, a lot more homeowners became interested in government buyouts.
The federal money needed to buy and demolish all those homes has finally started rolling in, but as the months passed since the storm, some people decided they couldn't wait on the government.
Buyouts are generally regarded as a cost-effective way to save people from flooding risks, but the glacially-slow pace is a big challenge. So far, Harris County has received about half the $164 million it's requested from FEMA for the effort.
"We basically want to go after the houses that were impacted the most, first," said James Wade, head of the county's buyout program. Wade said the county targets houses that basically should have never been built.
"They're in areas that, you know, some of these areas may be ten feet deep in the floodplain, and you're never going to engineer your way out of that flooding threat," he said.
Here's where Harris County is looking to purchase damaged/flood-prone homes after Hurricane Harvey (so far, more $$ for buyouts expected later.) pic.twitter.com/HTZ3ml481I

— Travis Bubenik (@travisbubenik) June 19, 2018
Since Harvey, the county has approved applications from about 1,000 people who volunteered to let the government tear down their home and, ideally, turn the area into a green space that better absorbs floodwater. But Wade said about 200 of those people have already either sold to someone else or decided not to sell at all, and he said that's historically been a problem.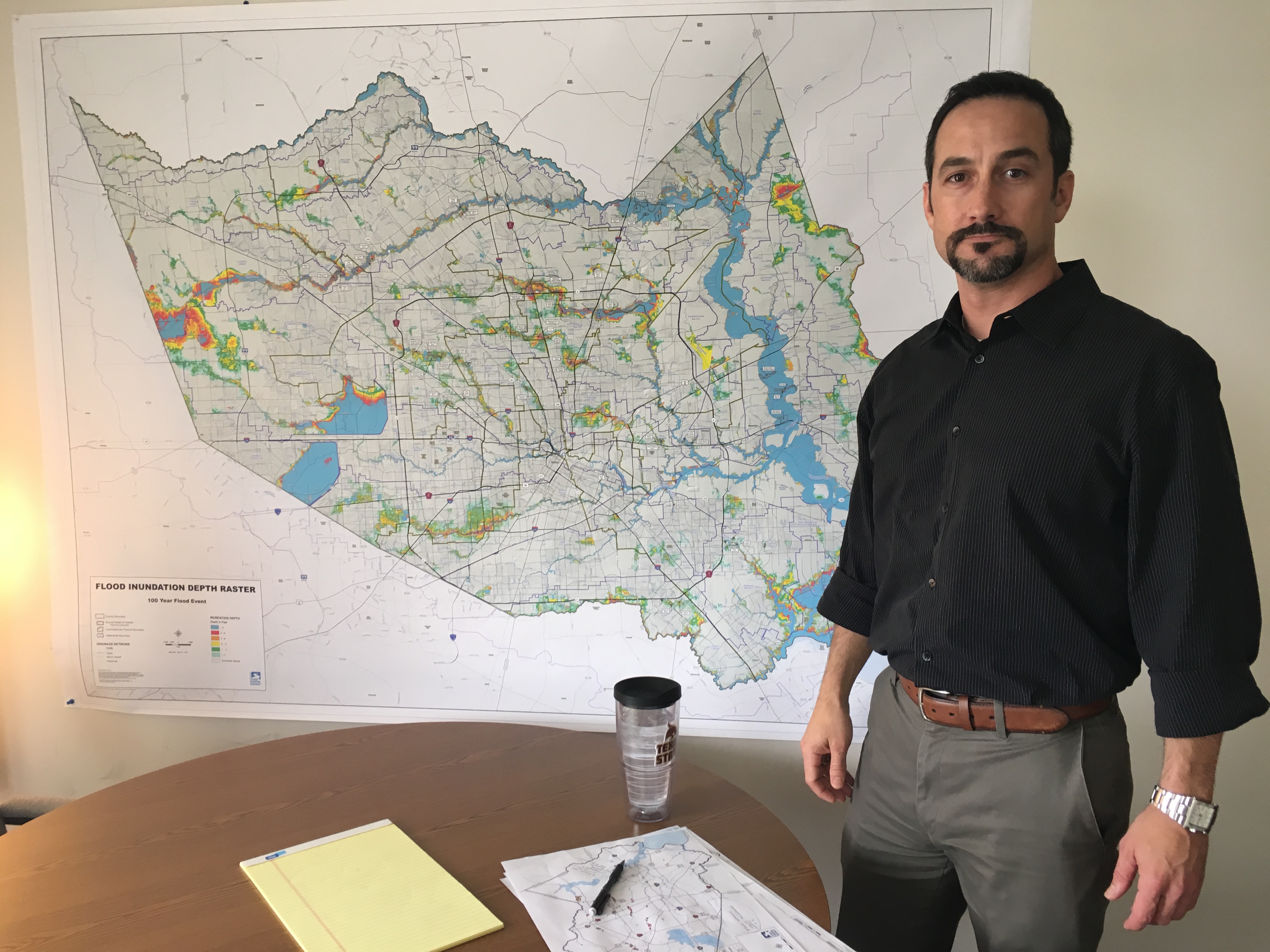 "Folks are going to drop out," Wade said. "They're not going to wait. If I was in their situation, I might not want to wait and live in either a half complete home, or spend the time and money to make the home complete, knowing that it's going to be demolished anyways."
Officials say they're trying to get other homeowners into the program to replace those who have dropped out. They say there's been more than enough demand. Still, any delays in the process mean more flood-prone homes stay in dangerous areas longer, vulnerable to the next big storm.
At a public meeting about broader flood control proposals, West Houston resident Daniel Richardson said he's hoping for a buyout.
"Our home has flooded twice within the past two and a half years," he said.
The last time was Harvey. Richardson lives near the Addicks and Barker Reservoirs, which spilled into nearby homes during the storm.
"We've applied for buyouts twice," he said. "Haven't heard anything back, we'll see. Honestly, I'm not holding my breath any, but we'll see."
Richardson said he can afford to wait and see if his application gets accepted, but he hints there's probably a limit to his patience.
"For right now, we can wait. It's all about whether or not we're willing to, I guess," he said with a laugh.
Kyle Shelton, a researcher at Rice University's Kinder Institute for Urban Research, helped put together a sort of best practices guide to buyouts, which looked at they've been handled in other parts of the country. He said the best way to keep people from giving up is to make sure they know exactly what to expect.
"There's a whole slew of issues and questions that they have," Shelton said, "and the more direct and more transparent that our agencies can be, the more solid footing people can feel about their work and their participation in it."
Even before Harvey, Harris County's buyout program was the largest in the U.S. Local officials are hoping to use separate pots of money for more buyouts, beyond what's already been federally funded. But even if that's all successful, there will still be almost 200,000 homes left in the region's floodplains.
Russ Poppe, head of the county's flood control district, said the importance of making a dent in that number could prompt tough conversations down the road.
"Once all the volunteers are gone, and the remaining folks are just, for whatever reason they don't want to volunteer, then sometimes we have to make a hard decision about, okay, now it's no longer a buyout program, because those are voluntary, this is now what we call a project acquisition," Poppe said. "Meaning that we have to acquire that property, including using eminent domain if needed, so that we can do a project that will benefit the community."
But as it stands, Poppe said, the demand for voluntary buyouts is higher than the funding that's available, so that's what the county is focused on now.