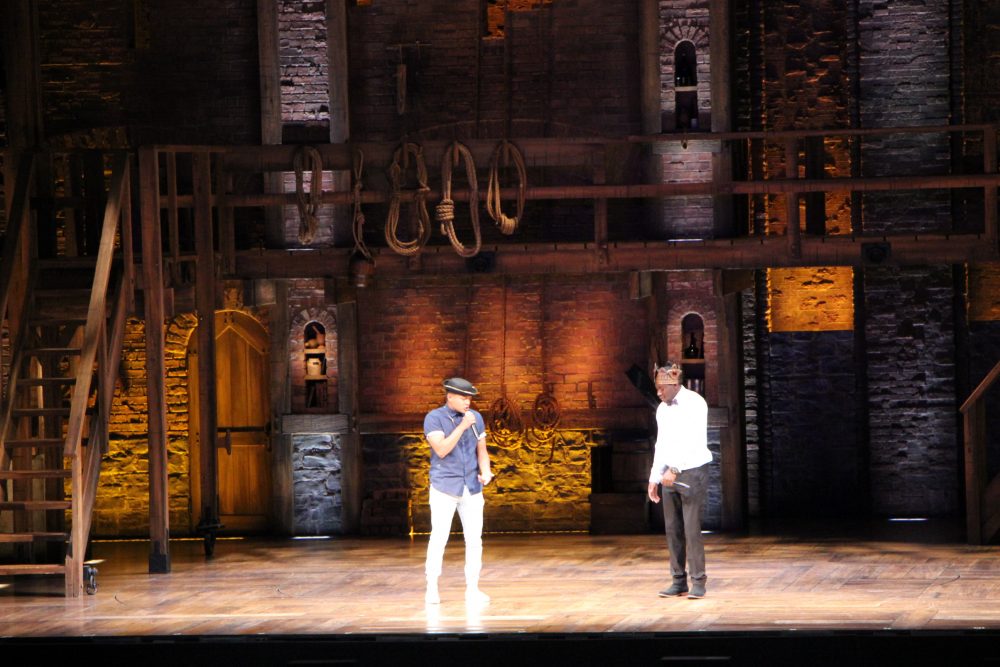 Lin Manuel Miranda's hit musical 'Hamilton' is making its way to U.S. cities on its traveling Broadway tour. The show was in Houston earlier this month.
But the tour isn't just song and dance – it's also being used to teach American history students.
It's called EduHam and it's the brainchild of Tim Bailey, of the Gilder Lehrman Institute of American History in New York City.
Bailey said students start by analyzing the musical 'Hamilton' and primary sources to understand the tension between historical accuracy and historical integrity.
"We have students analyze the lyrics and say, 'OK, Lin Manuel Miranda has changed many words from the documents but is the central argument still there?'"
From there students develop an original performance piece by interpreting historical documents from the American Revolution, similar to the process Lin Manuel Miranda went through to create 'Hamilton'.
In Houston, 2,500 students from low-income high schools participated in the project.
They worked for weeks crafting their performances. The groups judged as having the best projects got the honor of performing at the Hobby Center stage in front of students from all participating schools.
A wide range of performances captivated the lively audience. Some students dropped bags of Lipton during their jam about the Boston Tea Party. A rap battle between King George and the 13 colonies explored reasons for the revolution.
Two juniors from Alief Taylor High School, Matthew Luna and Alphonzo Ward, said to come up with material for their rap battle, they researched British orders issued to the colonies like the Quartering Act. They said they rehearsed hundreds of time.
"After football practice and stuff, I'd go to his house and we were just doing it every day. For hours, 2 o'clock in the morning, just doing it," said Ward, "My mom is like why are you coming home late? I'm like, I'm practicing for Hamilton."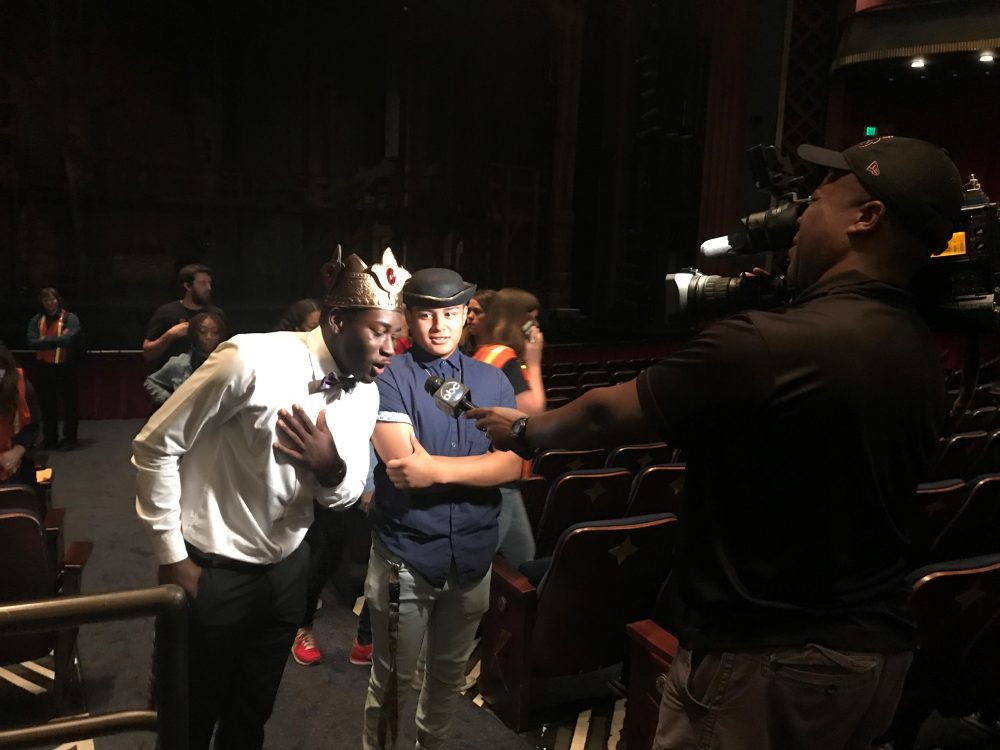 Their teacher, Beth Roberts, said she started out far more excited about EduHam than her students.
"They were like OK a musical. Yay. Fat ladies singing," said Roberts.
But Roberts said as they researched, the kids' excitement grew.
"I think that a lot of them caught the enthusiasm of this is an American story that applies to everybody even if you're not the same color necessarily as Alexander Hamilton or George Washington or all those people or what we call them the dead white guys in our history books," said Roberts.
One of the most evocative performances was from Bellaire High School students Katia Mendoza, Joy Olikiabor and Chloe Turner.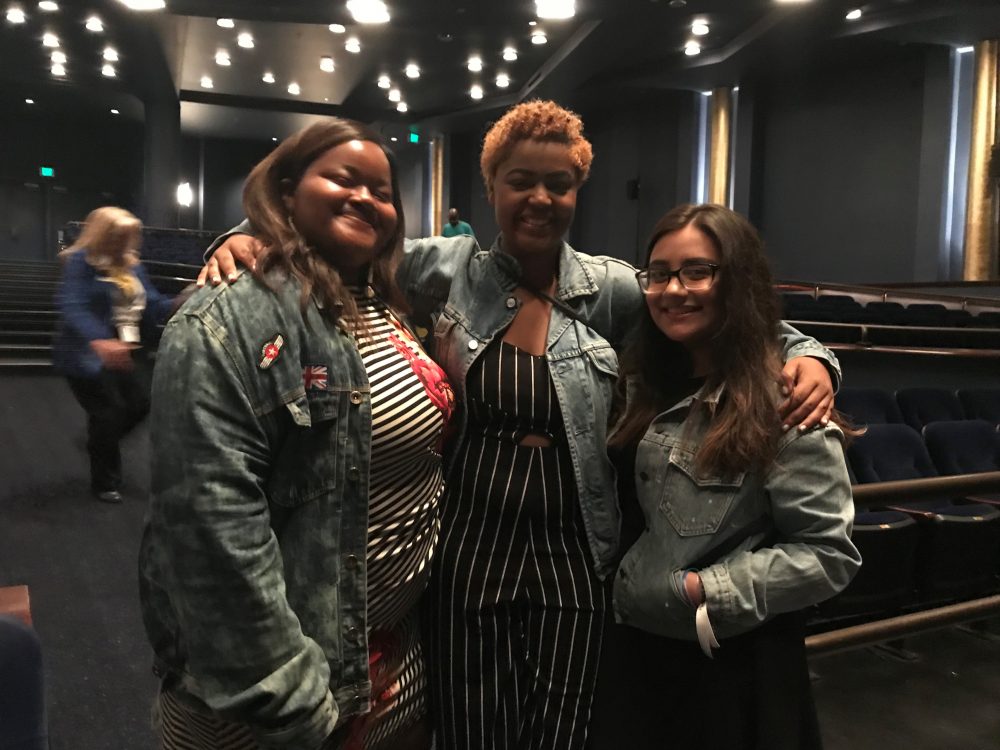 Turner said she decided to write the piece based off the Declaration of Independence after a boy made a racist comment to her at school. She said she talked a lot about oppression with her friends while crafting their performance.
"How can you say you want to be free, but you don't treat us like we should be treated, you don't treat us with equality, you don't care about the way it makes us feel. But you want us to care about the way you feel," said Turner, "I feel like that's something that's just so real for everyone."
The EduHam project has wrapped up in Houston. But Chloe Turner said its lessons will stay with her – and her peers – for a long time.
"It's gunna live with you forever because you felt that. You felt that energy in the room.. living."
EduHam will be returning to Texas next year, when students in Dallas get their shot at retelling stories of the American Revolution.