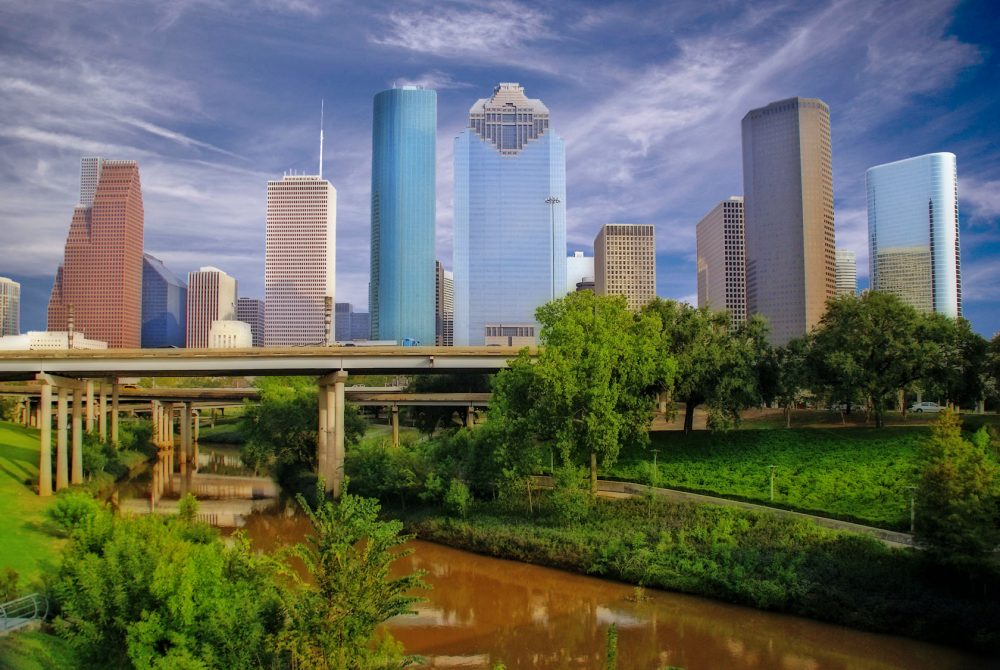 For decades, the story of Houston has been of growth – growth that sometimes meant Houston led the nation in creating jobs and in gaining new residents.
But what if in coming decades that growth slows or stops?
A new report commissioned by the Center for Houston's Future raises concerns.
It found three big factors that could limit growth: not enough educated workers, a diminishing oil industry, and a region plagued by too much traffic and too little done to prevent flooding.
In the first of three installments, News 88.7 looks at specifically how flooding could stymie growth in the decades ahead.
Houston has long been known as a business-friendly city with few regulations and of course, no zoning.
"Discover the unlimited opportunities awaiting you in Houston: the city with no limits," narrates a video as part of the Greater Houston Partnership's City with No Limits marketing campaign, underscored by positive, dramatic music.
But how "limitless" should Houston be after the destruction Harvey caused last summer?
That's a question policy makers have been asking themselves a lot lately.
Stephen Klineberg is a sociologist at Rice University and author of the annual Houston Area Survey. He says at least twice before did Houstonians experience wake-up calls that led to changes in how things are done here.
The first was in 1999 when Houston made national news as the nation's smog capital. The second was in 2002, when Houston lost its bid to host the 2012 Olympics. The reasoning: Houston was too ugly.
"Got the business world's attention, major improvements in quality of life in the city and Discovery Green and Buffalo Bayou Greenways Initiative," Klineberg said. "Will Harvey be a wake-up call like that?"
If you ask Houstonians, it may have been. The Houston Area Survey revealed two-thirds believe stricter regulations would have reduced the damage from Harvey. Seventy-one percent want to prohibit new construction in flood-prone areas.
"It's not a question of alternatives to growth but of alternative ways of growing," Klineberg said. "How do we grow in a way that makes us more resilient, less prone to flooding, more attractive to the people who we need to attract into this city."
The city of Houston, for one, has been working on more stringent building regulations.
The City Council recently passed changes to its Chapter 19 floodplain ordinance. Starting in the fall, new construction must be built at least two feet above the 500-year floodplain.
"We want you to build, we want you to develop in the city of Houston," Mayor Sylvester Turner said. "But we have to do it in a more resilient manner."
In another vote on April 25, the City Council hammered home its willingness to balance its business friendliness with the need to do more to prevent the impact from flooding.
In a unanimous vote, council members supported a developer's plan to build homes in a west Houston floodplain.
Jim Blackburn, co-director of Rice University's severe storm center, or SSPEED Center, calls it a bad decision.
He said it's a sign that Houston is not quite where it should be in this post-Harvey world.
"Nothing less than our economic prosperity is at stake," he said. "I just don't think it's being perceived that way. And I think that's where I talk about the fact that there's an urgency to addressing these problems. There's a need for a vision and there's a need for leadership that I have not seen so far."
That's echoed by that report by the Center for Houston's Future. It warns that the city's existing growth model is not sustainable.
"Flooding is only one of our problems," Brett Perlman, the Center's CEO, said. "We need to look at a broader definition of resilience to understand that there might be other shocks – cybersecurity, coastal storm surge, drought – that need to be dealt with."
The report suggests looking at what other cities have done to deal with similar challenges.
For example, after the 1989 earthquake, San Francisco redesigned some of its infrastructure.
In part 2 of this series, we'll look at how Houston's dependence on oil and gas may have to change for the city to remain on top.