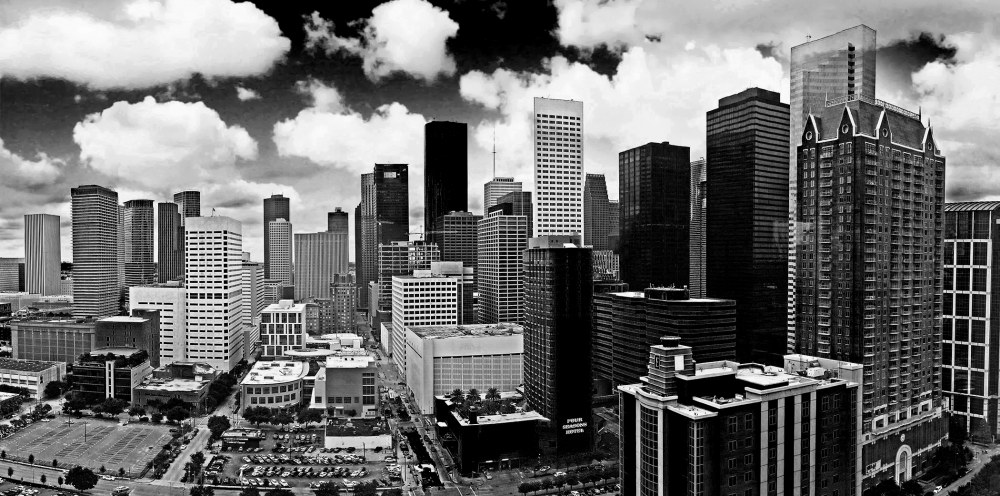 Earlier this year, the University of Texas School of Law released a report called, "Houston's Dangerous Apartment Epidemic." It was highly critical of the City of Houston, alleging that it didn't enforce safety codes, had too few inspectors, and failed to follow up on pleas for help from renters. The report also said the problem was exacerbated by Hurricane Harvey's floodwaters.
Willie Williams, 65, said she knows all about that.
She has lived in her Greenspoint rental apartment for the past seven years. The complex has flooded three times in the past three, and the mold got so bad that the first floor, where Williams lived, became uninhabitable. She was then moved to the second floor, but the complex's incessant mold is still causing multiple health issues, she claims.
"They couldn't find out why my nose just kept bleeding and bleeding and bleeding. I was hospitalized. An ambulance had to come get me" said Williams. "So they've been keeping a close watch on me because of the mold."
Williams said she's on medication to prevent seizures from the mold exposure, and has an oxygen tank to use as needed. Public records from the City of Houston 311 website show tenant health concerns from mold exposure from at least five years ago. The data also revealed various sewage overflow complaints.
But problems don't stop inside the apartments.
"It's definitely not safe. You know, you've got crackheads running around. Human trafficking is real. It's not a joke, it's real," Williams said. "I worry about (my grandchildren), I pray about them.... Why should we have to live like this and pay all this money to live in the slums?"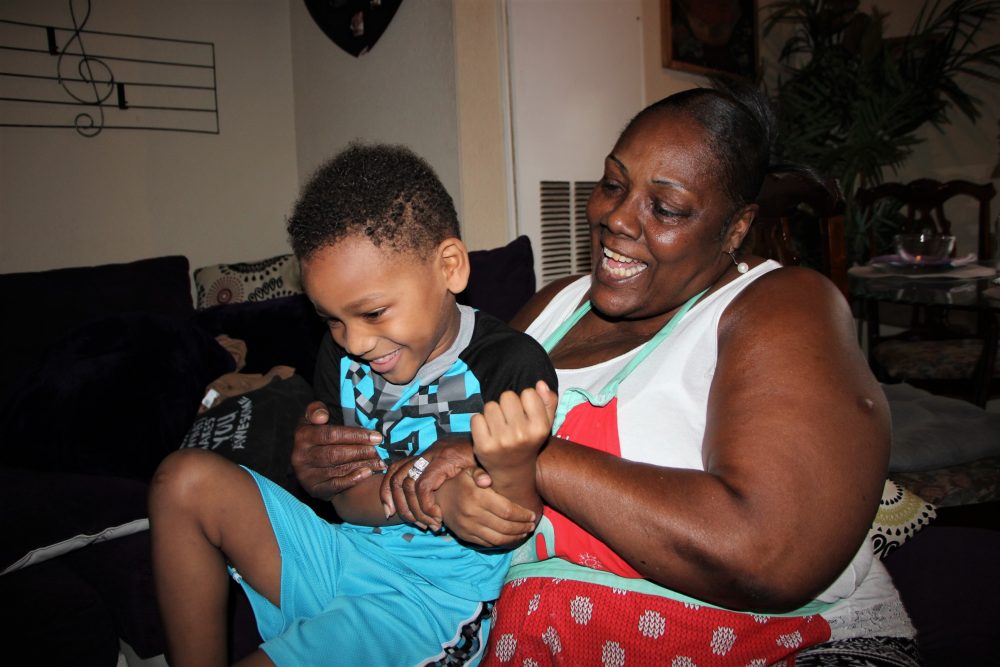 Tenants who allege unsafe and unsanitary living conditions may be easy to find in Houston, given what the UT report found.
It described a toxic concoction of a dysfunctional oversight system mixed with "hundreds of substandard apartment complexes as well as large volumes of apartments with habitually high levels of violent crime."
"We found, for example, that there's 274 apartment complexes in appraisal district records that are listed as being poor or unsound condition," said UT School of Law clinical professor Heather Way, who co-authored the study. "And we know that Harvey came in and just amplified the scale and severity of all the preexisting unsafe building conditions."
There have been reports Hurricane Harvey damaged 43,000 apartments in the Houston-metro area— about 6 percent of the market.
But even before Harvey, Way traces blame to how, she says, Houston has chosen to enforce building codes: "28 percent of Houston's apartment complexes today do not have an active certificate of occupancy. And part of that is carryover of just decades of a really hands-off approach to building construction. And now the city is paying that price."
Few inspectors, many code violations
A researcher at the University of Houston said 40 percent of Houston's apartments were built between 1960 and 1979, when building safety regulations were not as stringent. The UT Law report said low inspector numbers are also contributing to the problem.
"To have only three inspectors for the entire city for 320,000 apartment units, responding to tenant complaints around interior code violations; whether that's sewage overflows, or mold, or bug infestations, especially after Harvey, it's just nowhere near enough," said Way. "It's just not adequate and it's not acceptable."
The Houston Health Department told Houston Public Media that it has five environmental investigators, two more are starting this month, and 140 staff members can assist with investigations. A spokeswoman for Houston Public Works said the city also has 10 multi-family inspectors, to ensure properties with three or more units meet living standards. But, is that enough for Houston's 655 square miles?
Advocacy groups say it's not.
We've got a multi-generational crew of tenants, activists, and advocates gathered in front of #Houston City Hall, sharing their #OutOfOrder experiences with dangerous apartment conditions. pic.twitter.com/03hELgeIK5

— Texas Housers (@TexasHousers) February 27, 2018
"It's easy to say you need more inspectors. We will all agree: we need more inspectors," said Houston Mayor Sylvester Turner, at a City Council meeting in February.
"But no one is telling us how we should pay for the inspectors… What we need are solutions... not just telling me what I already know," the mayor stressed. "Because you can't make brick without straw. So, I need UT and the law students to go back and do the hard work. Not the easy stuff. I could have taken them to a few places myself. Would've saved them the time, and written the report."
The UT report outlined 30 recommendations, and even how to pay for improved apartment safety oversight without passing burden onto taxpayers.
Other Texas cities have a plan
For example, Way says that Dallas, Fort Worth, and other Texas cities have cost-recovery models, such as fees for re-inspections after a failed one, or $6 to $25 annual apartment registration fees. Way said the latter alone could generate over $3 million a year for the City of Houston.
"That could fund over 25 inspectors and 5 attorneys to bring enforcement actions against dangerous property," the expert explains. "There's that and more that we list out in the report of things the city could be doing, but it's not, to help pay for these programs."
A spokeswoman for the Mayor's office e-mailed a response to the UT Law report:
Mayor Turner believes no one should live in substandard housing and many of the issues raised in the report challenged the city long before he became mayor. The report is not the first time the University of Texas School of Law – Entrepreneurship and Community Development Clinic – has issued a study critical of apartment regulations in large Texas cities. But Houston is unique in Texas because it has the third highest number of occupied apartments in the country. About half of all Houstonians are renters.
The city of Houston will evaluate the UT recommendations, but the mayor is also looking to staff, city council members and other stakeholders to make recommendations that can help improve the programs and the services offered to the community. Finally, Mayor Turner encourages the UT Clinic to do more than point out problems. It should offer solutions on how the city could find additional resources to implement important changes.
Christon Butler, Director of Houston Permitting Center, said in an emailed statement that Houston's Multi-Family Habitability team met with community advocacy leaders from FIEL, Texas Housers, and Houston Apartment Association to better understand their concerns. According to a spokeswoman for Houston Public Works, they discussed items like making sure 3-1-1 was available in all languages, and having renters know they will never be asked for their immigration status if they call for help.
"We are continuously looking to improve services to our community and make sure renters are protected and rental properties meet the minimum standards of the Houston City Code," Butler said in a statement.
But back in Greenspoint, Williams isn't that optimistic her situation will change. "They know I can't go anywhere because I don't have the money to go anywhere," she said. "I'm trapped. With nowhere to go. Gotta live the way they want me to live."
It's up to the City of Houston, Williams believes, to change that. In the meantime, she keeps most of her vents closed.
Listen to the full News 88.7 In-Depth report:
The UT Law report, "Out of Order: Houston's Dangerous Apartment Epidemic," can be found below.