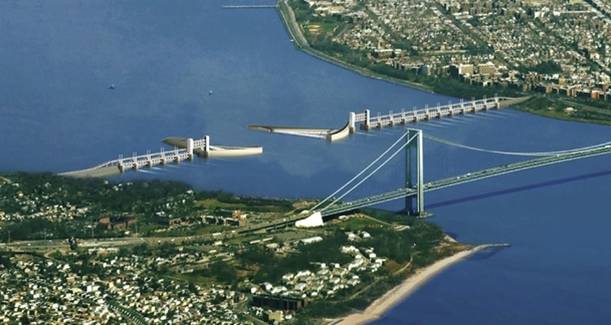 The U.S. Senate on Thursday approved the plan for a $31-billion-dollar project to build a coastal barrier known as the "Ike Dike."
The barrier would provide protection from hurricane storm surges for the Houston area with the construction of gates in Galveston Bay that could be closed to protect industrial facilities that line the Houston Ship Channel, as well as homes in low-lying areas.
The bill, known as the Water Resources Development Act, was approved by the Senate in a 92-2 vote.
"Protecting the Texas coast from devastating hurricanes is a top priority when it comes to preserving the livelihoods of Texans and ensuring the massive amount of international trade that relies on our state can resume after a storm," U.S. Sen. John Cornyn (R – Texas) said in a statement.
The Texas Coastal Project is included in both the Senate and House versions of the Water Resources Development Act, which contains various federal water, coast, and flooding projects that require congressional approval to move forward. Lawmakers in both chambers will have to reach agreement on some of those details before sending the bill to President Biden's desk.
More than a decade of planning and hundreds of millions of state dollars have already gone into studying the idea to build the Ike Dike along with a series of other Texas coastal infrastructure and environmental projects — from artificial barriers to beach and dune restoration — that would help harden Texas' shoreline against hurricane storm surge and rising sea levels.
Hurricane Ike made landfall on Galveston Island in 2008 and caused devastating flooding from storm surge. At least 59 people died as a result of the storm.