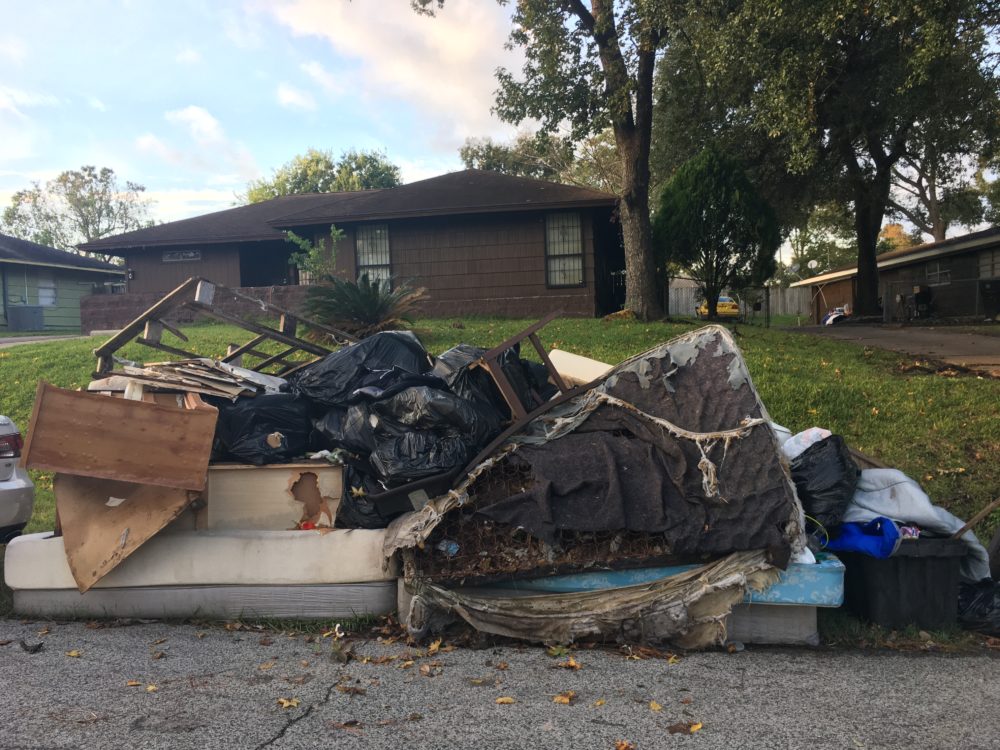 More than a year out from Hurricane Harvey, Houston's housing department is almost ready to accept applications from homeowners for recovery funding.
Houston received $1.17 billion in block grant recovery funding from the federal Department of Housing and Urban Development. Now, city officials say they're close to finalizing the plans to release that money.
"What we're moving into now is long-term recovery," said Sarah Labowitz, an assistant director at Houston's Housing and Community Development Department (HCDD). "We're preparing to implement that $1.17 billion in recovery funding."
Labowitz said her department expects to finalize an agreement with state and federal officials within the next few weeks.
In the lead up to opening applications for the recovery program, HCDD has held a series of community meetings in partnership with various local organizations. The goal, Labowitz said, was to bring community members into the design of the recovery programs.
"We know that we have a lot of money for housing recovery," she said. "But we also know that is not enough money, and so it was important to get a sense from the community — what are your priorities?"
Houstonians want transparency and community participation in the recovery process, along with drainage improvements and long-term planning for disaster recovery that includes neighborhood economic development, according to a November report from HCDD.
For many, recovery does not stop at a new place to live. Residents want their homes to be protected from future disasters.
"People want investments in housing," Labowtiz said. "But they want investments in street-level drainage right alongside those investments in housing, so that when we have big rains, we don't see damage to the housing stock."
But, the first recovery programs to roll out from the $1.17 billion HUD grant will only go towards housing.
Labowitz said the city is expecting additional funding in the future for drainage improvements.