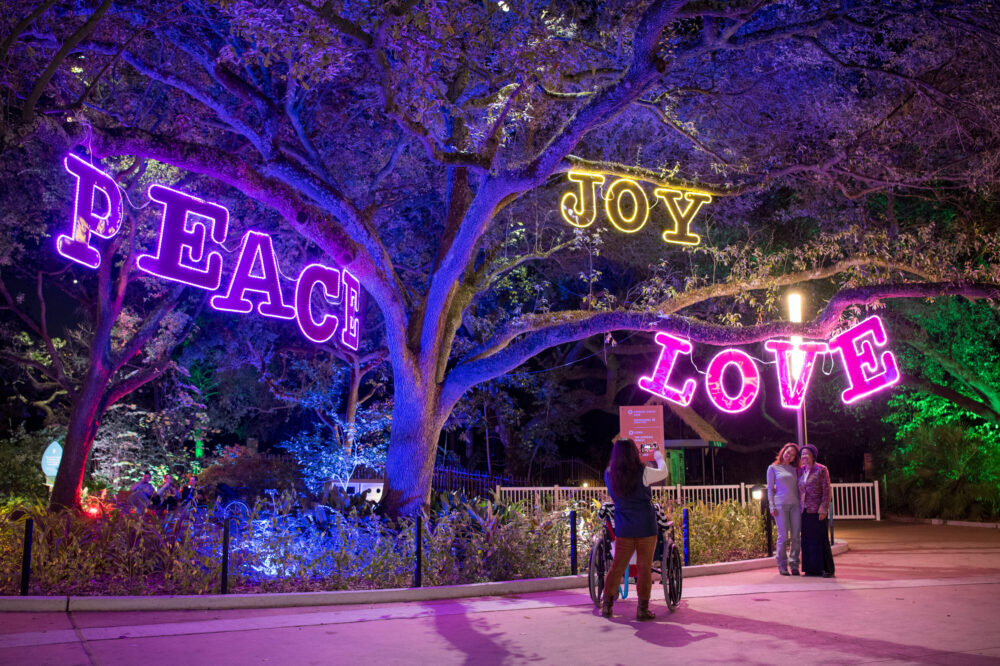 The Houston Zoo Lights are re-opening again for the public on Friday at 5:30 p.m.
Thousands of people are expected to walk more than a mile through the dazzling light display over the next few weeks. The exhibit has gone on for 12 years so far and will be open through January 7.
"Carpet of lights along the reflection pool that move and dance to the music, hot chocolate and smores-making areas throughout the zoo, it's a picture perfect moment at every turn," Senior Director of the Public Relations team at the Houston Zoo, Jackie Wallace, said.
She said there are various displays, including a ski lift photo station, a light tunnel, and glowing butterflies. Wallace said the displays even inspire some people to propose.
"One of my favorite areas is the Peace-Love-Joy tree which is all lit up, and we actually have many, many proposals happening right there each year," she said.
The zoo has a guide for how to prepare for the Zoo Lights online. Wallace said the zoo usually closes at 4 p.m. to set up the exhibit.
"So if you want to take that hour and a half to get some dinner, run an errand, or see all of Hermann Park, you surely are welcome to do that," she said.
Earlier this year, the Zoo opened its new Galapagos Island exhibit and welcomed penguins to their facilities.
"We have Humboldt penguins. They're not Galapagos because it is not permitted to bring Galapagos penguins to Houston," Wallace said. "… They are just so much fun to watch dive, and swim, and eat their fish."
Wallace said the zoo is prepared for all kinds of extreme weather, and they keep an eye on temperatures as they drop.
"Every animal is different. The species are different, as well as the individuals. So some of the animals really enjoy the cold weather. Unsurprisingly, our Asian elephants, when it snows, they love to go out and play and sort of scrape up the snow with their trunks and toss it around," she said. "Other animals are big babies with the snow and will stay in their barns or night houses until it's warm enough for them."