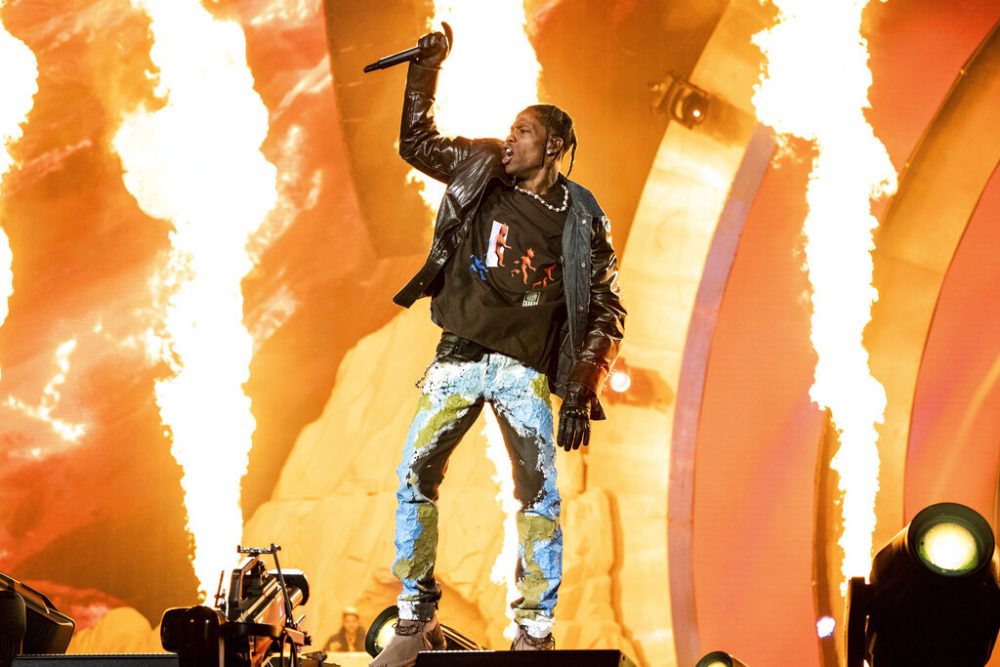 In a recent interview with GQ Magazine, artist Travis Scott opened up about his 2021 Houston concert that left 10 dead and a city devastated by a tragedy nearly two years ago. It's one of the only instances of the rapper speaking about that day he said was unimaginable.
"Those fans were like my family," he told writer Chris Heath, a GQ correspondent. "You know, I love my fans to the utmost."
The discussions go back to the November 5, 2021 incident, when 10 people were trampled to death and hundreds more sustained life-threatening injuries in the middle of a deadly crowd surge at the concert. Fans yelling at Scott and surrounding security guards for help went unheard over the roaring speakers.
141 lawsuits have been filed in the tragedy, and Scott has denied any liability for the deaths.
In a recent interview with GQ Magazine, Scott said he put a lot of thought into the tragedy before he decided to pursue his most recent album, Utopia.
"That moment for families, for the city, you know, it was devastating," he told GQ's Heath. "And when it came to making, like even finishing the album… I got back into it probably like, I don't know, months and months and months after."
He previously broke his silence on the tragedy last year in an interview with Charlamagne Tha God on The Breakfast Club, a radio show.
"It's so crazy too, man, because I'm that artist too like you know anytime you can hear something like that, you want to stop the show," he said in that interview.
"I stopped like a couple times to make sure that everyone was okay," he said.
Scott in August revealed he has no intentions of stopping in Houston on his first tour since the incident.
Those dates were released days after Houston Mayor Sylvester Turner said Scott's tour included a stop at the Toyota Center in Houston.
The Houston Police Officers' Union in a statement said that announcement left them in disbelief.
"We believe that it is unreasonable to allow this concert to go forward and call upon elected officials to stand up and say, 'not in our city, not again!'" the union said in a statement earlier this year.
Months earlier, a Harris County grand jury in June declined to indict Scott for his involvement in the tragedy.
"The grant jury found that no crime did occur, that no single individual was responsible," Harris County District Attorney Kim Ogg said in a press conference. "Our investigators and prosecutors gave it everything they had to ensure that the grand jury could reach the truth of the matter."
A trial on the Astroworld incident is expected to start in May next year. In the meantime, Scott was nominated for a Grammy Award days ago.