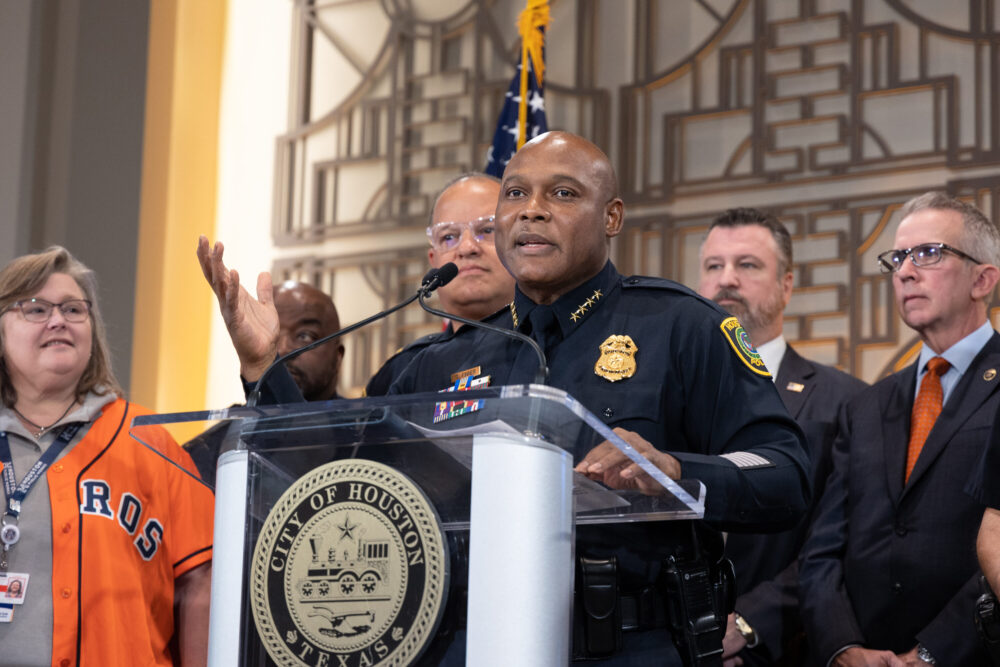 Residents and business owners in Houston's Midtown are welcoming the increased presence of Houston Police Department officers after two shootings at the same gas station within a week.
One shooting happened on Monday after a fight between customers at the gas station near Fannin and Gray streets on the southern edge of downtown. One person was pronounced dead after they were taken to Ben Taub Hospital.
Sam Fardeen, who works at the gas station, spoke at a news conference held by the Houston Police Department. He said there's also a large homeless population in the area.
"Going to the pumps, asking money from people. So that's not good," he said. "And that's why I lose my business. And nobody wants to come to my gas station now because people are getting shot like that. The crime level should come down."
Fardeen said some customers are afraid to stop for gas or go inside because of the threat of crime.
Houston Police Chief Troy Finner said he wants to crack down on crime in the area.
"I can tell you there will be an increased presence," he said. "And this is not going to just last for a few days. This is going to be our order of business around here. And you will see marked units. But there will be undercover units here as well."
Earlier this year, an old bus station in the same area went on sale, which could transform the area between Houston's Midtown and downtown. The station went on sale around the same time a nearby McDonald's was permanently closed.
"Whatever that time period is, I think that McDonald's closing, I think that Greyhound (bus station) closing, and hopefully construction being underway for the rerouting of I-45, if all that occurs, I think it could be a great lift for the entire area," Jeff Peden, an executive managing director for Transwestern, told Houston Public Media earlier this year.