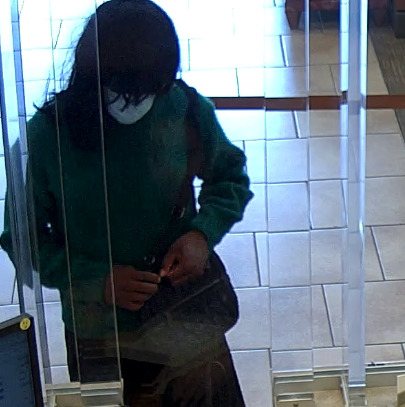 A man who has robbed multiple Houston banks this month while dressed like a woman is wanted by the FBI, which is asking for the public's help in identifying and locating him.
Authorities have dubbed the man as the "Sticky Note Bandit," because in each of the two robberies and two attempted robberies, he handed a bank teller a sticky note that contained threatening language and demands for cash, according to a news release from the FBI's Houston office. He last struck late Tuesday morning at the Bank of America location at 4301 San Felipe St., where he fled without any money after the teller locked themselves in a back room for safety purposes.
The FBI described the robber as a Black man who is approximately 5-foot-8 with a thin-to-medium build. During at least three of the robberies, he carried a black purse and wore a black wig, black sunglasses, green women's sweater, black women's ballet flats and a medical mask.
"From my perspective, it's a little hot to be wearing a sweater in Houston," said Connor Hagan, a spokesperson for the FBI's Houston office.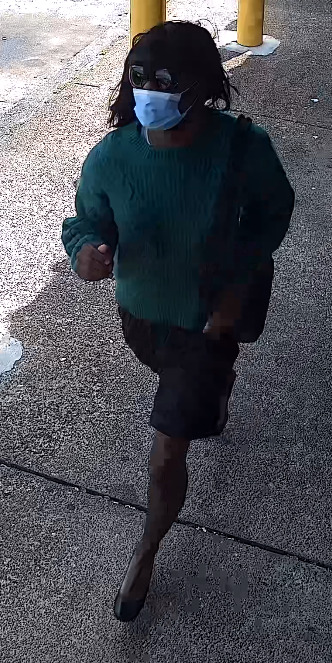 No one was injured during any of the robberies, all of which occurred during the last two weeks, according to the FBI. Hagan said the man did not display a weapon during any of the robberies.
The man first robbed the Hancock Whitney Bank at 2979 North Loop West on the afternoon of July 5, when he walked out with an undisclosed amount of money, the FBI said. He then tried to rob the Wells Fargo Bank at 13106 Woodforest Blvd. shortly after noon on July 11, but the teller walked away and locked themselves in a back room and the robber left a short time later without any cash.
The third robbery occurred late in the afternoon of July 13 at the Wells Fargo location at 6255 Bissonnet St. The man left that bank with an undisclosed amount of money, according to the FBI.
The FBI is asking anyone with information about the robber and his whereabouts to call its Houston field office at 713-693-5000 or Crime Stoppers of Houston at 713-222-8477. Crime Stoppers is offering a reward of up to $5,000 for information that leads to the identification and arrest of the robber.