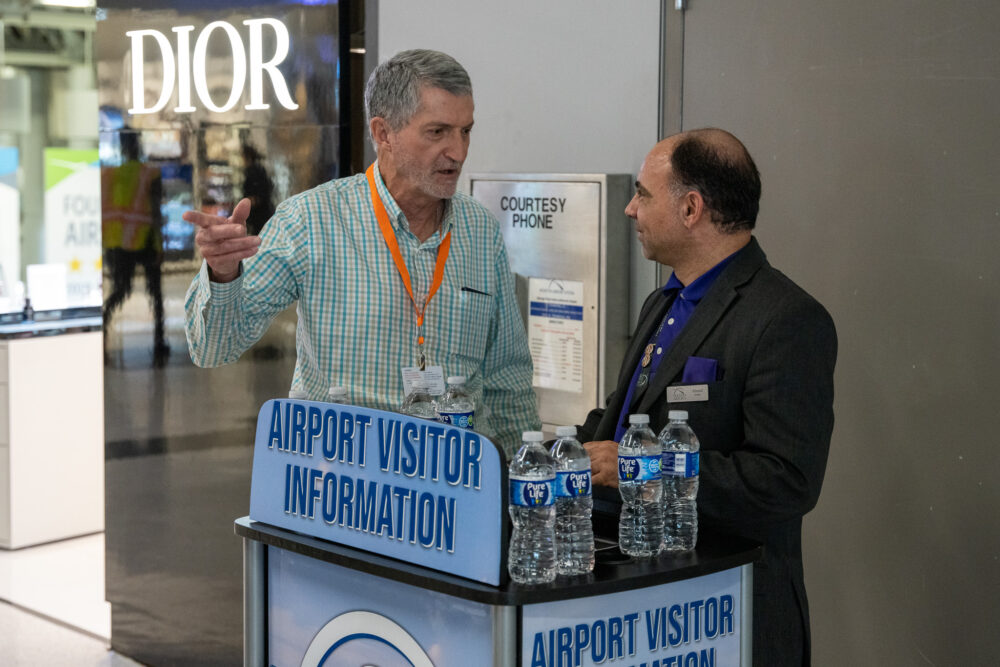 The air conditioning at Houston's Bush Intercontinental Airport was malfunctioning on Monday afternoon as the region began its first heatwave of the summer.
"The air conditioning system at George Bush Intercontinental Airport is currently experiencing unexpected issues, which has reduced the capacity of the air conditioning system. As a result, the temperature inside our airport is affected," airport officials said in a statement.
Photos on social media on Monday afternoon showed portable cooling machines and chillers had been placed in various parts of the terminals. It wasn't immediately known what caused problems with the airport's air conditioning system and when the problems started.
Airport staff was offering complimentary water at stations inside all of the airport's terminals.
"Inspectors with Houston Airports are also walking all five terminals to monitor the temperatures inside the airport," airport officials said.
Temperatures in the Houston region were in the mid-90s on Monday afternoon.