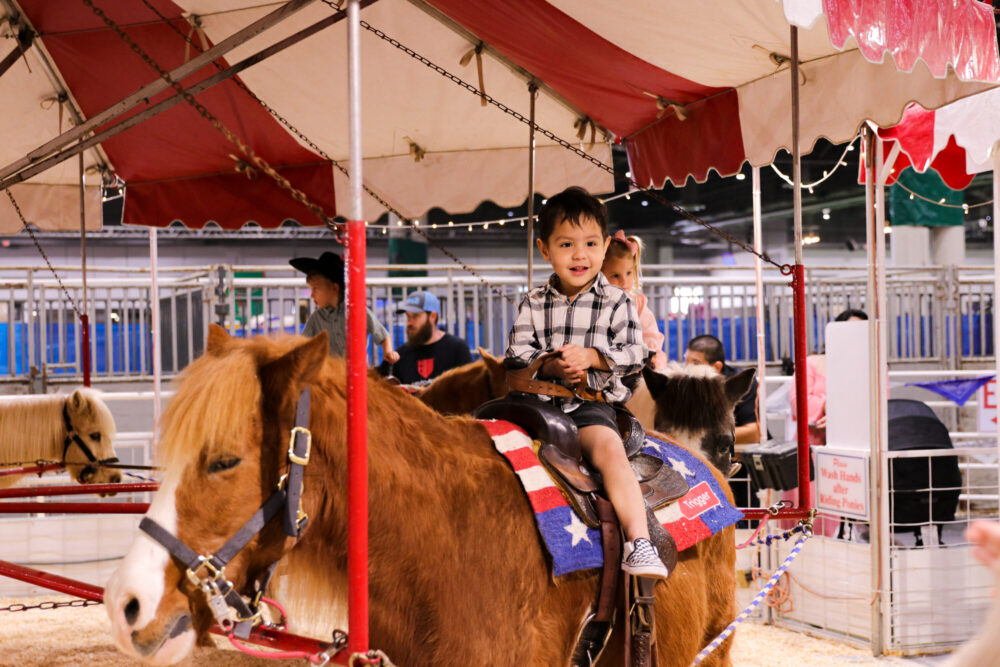 Attendance at this year's Houston Livestock Show and Rodeo largely returned to pre-pandemic levels, with the 23-day event drawing nearly 2.5 million visitors to NRG Park.
Twenty rodeo performances and corresponding concerts, along with a related daily carnival and the three-day World's Championship Bar-B-Que Contest that serves as an event kickoff, drew a total of 2,479,004 visitors, according to rodeo officials. That was the most since 2019, the year before the onset of the COVID-19 pandemic, with the rodeo schedule having been abbreviated in 2020 and scrapped altogether in 2021.
The paid attendance of 1,355,367 for this year's rodeo performances and concerts, which began Feb. 28 and concluded Sunday, was the highest since 2017. Country music star Luke Bryan attracted the largest crowd to NRG Stadium, with 74,779 witnessing his performance on the rodeo's final day, while attendance also topped 74,000 for the Turnpike Troubadours, Brad Paisley and Bun B's Southern Takeover on Black Heritage Day.
Paid attendance was below that mark for each of the 20 performances and concerts in 2022.
"With sensational weather, unbeatable family fun, one-of-a-kind educational exhibits, elite athletes, outstanding exhibitors, successful auctions and an unmatched concert lineup, 2023 was a spectacular, record-setting year," rodeo president and CEO Chris Boleman said in a news release.
A total of 10 monetary records were set this year during the rodeo's auctions for livestock, school art and wine. One of those records came courtesy of rapper Curtis "50 Cent" Jackson and his company Sire Spirits, which made a winning champagne that sold for $325,000 at the Rodeo Uncorked! Champion Wine Auction.
Sales from the junior livestock and art auction topped $22.6 million. Rodeo officials said more than $22.5 million was committed to youth in the Houston area and across Texas through scholarships, grants and other educational programs.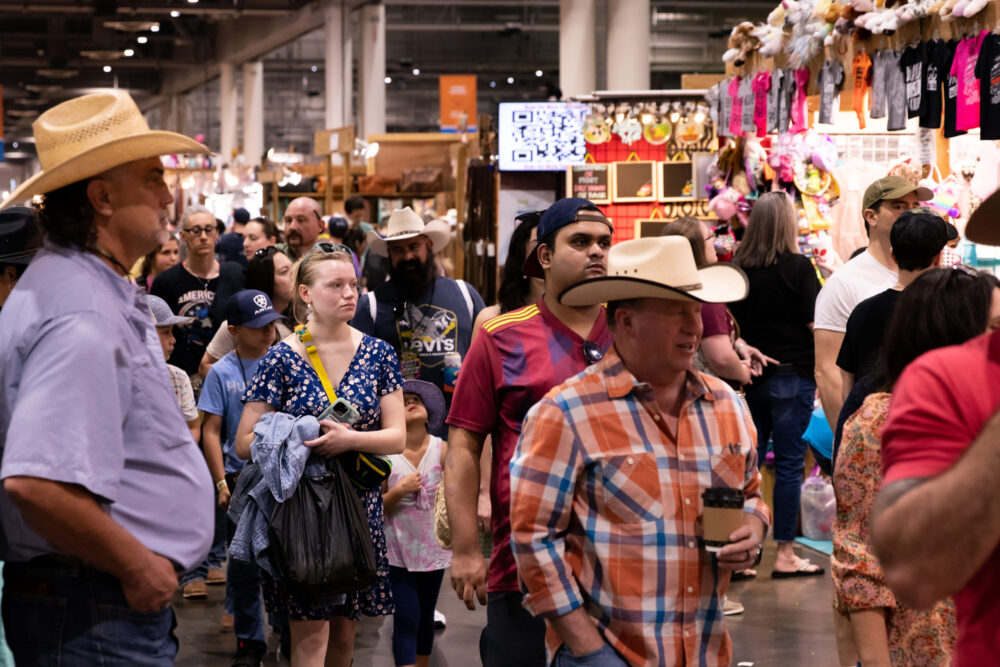 Paisley, who performed Saturday, became the 10th musician or entertainer to be inducted into the rodeo's Star Trail of Fame – joining Gene Autry, Brooks & Dunn, Alan Jackson, Reba McEntire, Elvis Presley, Charley Pride, Roy Rogers, Selena and George Strait. Paisley has played the Houston rodeo every year since 2014 and 15 times overall.
As for rodeo performances, a total of 360 cowboys and cowgirls competed in eight different events and earned more than $2.1 million in prize money. This was the first year that breakaway roping – a second women-only event along with barrel racing – was part of every performance. The event debuted in Houston last year and was held on seven days.
New to this year's rodeo was a drone show, which was held on March 4, 11 and 18 and utilized 200 drones.
Nearly 200,000 items of rodeo and entertainer-related merchandise was sold, according to rodeo officials, who said approximately 725,000 prizes were awarded in rodeo carnival games. The top-selling food item was turkey legs, followed by fried Oreos.
"With the help and dedication of more than 35,000 show volunteers and staff, we were able to provide a unique and unforgettable experience once again to our guests," Boleman said.
Rodeo Houston 2023 By the Numbers
125: The number of semitruck loads, in carnival prizes, delivered to the rodeo. The favorite stuffed toy among winners was the Squishmallow, followed by Ramen Pillow and Bob Ross.
16,000: Pony rides taken by children at Agventure, an agricultural exhibit at NRG Center.
35,320: Total entries in the livestock and horse show competitions.
108,000: The number of rodeo- or entertainer-branded caps, T-shirts and can huggers sold during this year's event.
2.8 million: The number of rides taken at the rodeo carnival. The top attraction was the XL Le Grande Wheel, followed by Raptor Coaster and Skyride.