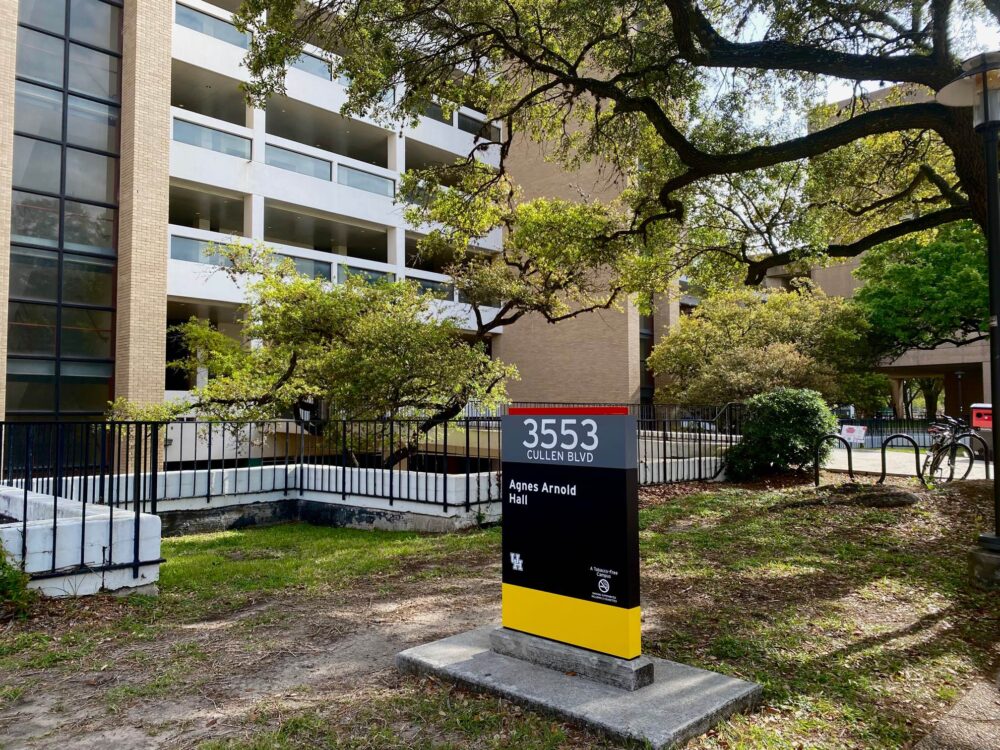 In the wake of multiple student deaths this semester, the University of Houston is temporarily closing Agnes Arnold Hall.
UH said it is considering whether to continue using the hall in both the short and long term.
On Monday, a student died in what university officials believe to be a suicide. The university has not identified the person, but said there is no threat to campus safety.
It's the second apparent suicide involving the building in the spring 2023 semester. Another student was found dead on February 15.
The university said it will be planning additional outreach to the community once more information becomes available.
"The building is only one aspect of these troubling events," officials said in a statement.
Agnes Arnold Hall features exterior hallways that are open air and have balconies on the five upper floors. Another student died in Agnes Arnold in 2017. Officials say they are re-evaluating the future of the building, including the possible need for structural modifications.
UH President Renu Khator tweeted on Monday night that they will sit down with students and faculty to determine what to do with the building.
While we have shut down activities including classes in Agnes Arnold for now, we still need to sit down with students, faculty and staff in the coming weeks to seriously consider our options in regard to the building.

— Renu Khator (@UHpres) March 21, 2023
As of now, scheduled classes in the building will be held remotely. Faculty and staff will have limited access to offices in Agnes Arnold.
UH Counseling and Psychological Services (CAPS) is available at (713) 743-5454 and located in Health 2 Building, Rm. 2005 (4349 Martin Luther King Blvd.) or Student Services Center 1 (SSC1), Rm. 226 (4365 Cougar Village Dr.).
There has been about a 30 to 40 percent increase in students reporting suicidal thoughts since the pandemic, according to Dr. Norma Ngo, whos is the Director of Counseling and Psychological Services at UH.
She said there are a number of factors contributing to the increase, but she wants students to know they are not alone.
"From this, we really want us all to work together to be able to assist our students and catch those who maybe feeling isolated and fall through the cracks so many people involved to be able to see that."
Celeste Schurman and Matt Harab contributed to this report.
Disclosure: Houston Public Media is licensed by the University of Houston. The university does not play a role in Houston Public Media's editorial decisions. Read our statement of ethics and standards here.