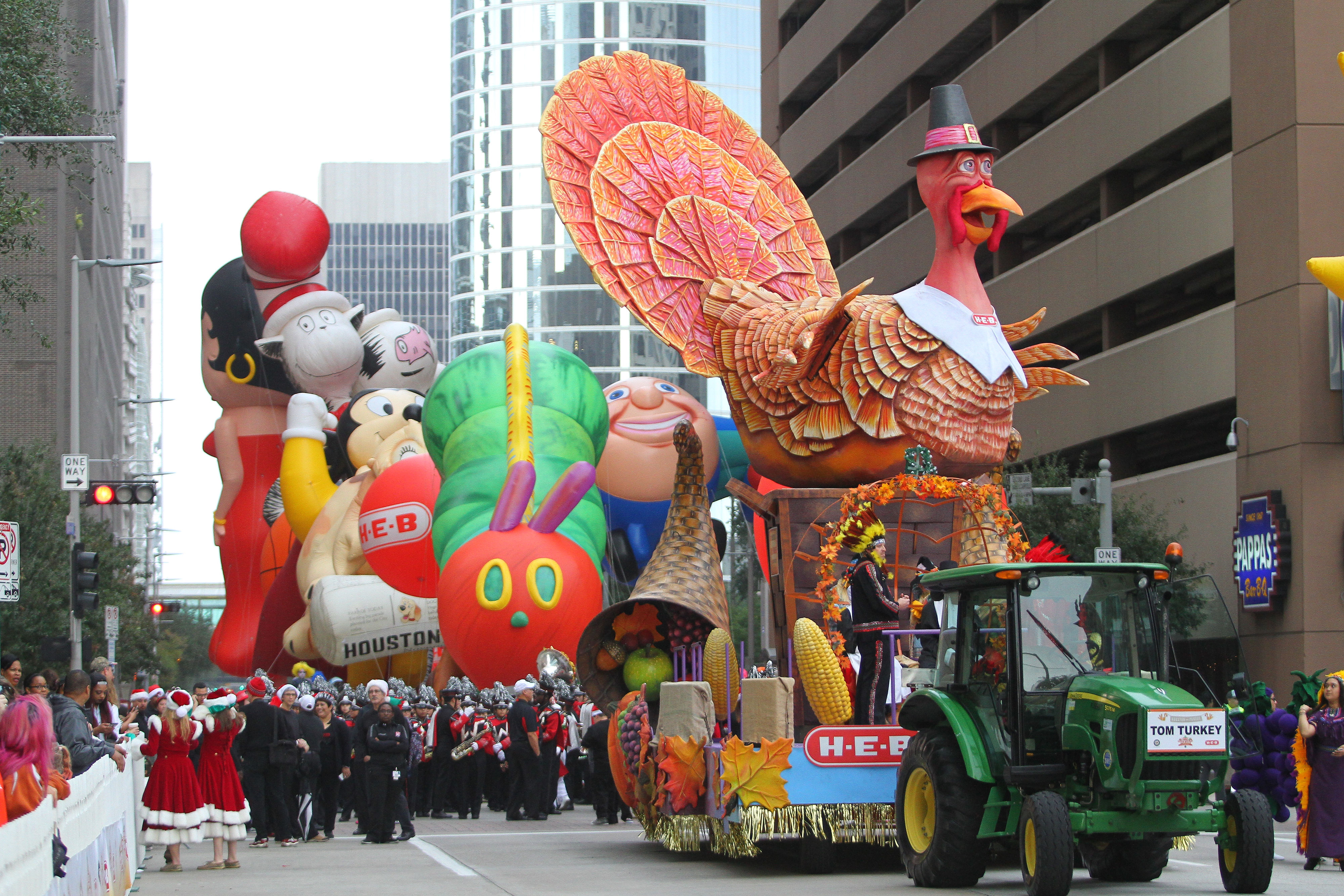 Houston's Thanksgiving Day Parade is set to take place in downtown Thursday morning despite a rainy forecast.
As of Monday, forecasts showed a high likelihood of a rainy Thanksgiving in the Houston area. However, the 73rd Annual H-E-B Thanksgiving Day Parade will continue "rain or shine," according to Lisa Helfman, the senior director of public affairs for H-E-B Houston.
"We hope that the weather turns around or that rain just holds off until right after the parade," Helfman said. "The only way we'll cancel it is if there's lightning."
The parade will begin at 9:00 a.m. on the corner of Lamar and Smith Street.
It'll span more than 20 city blocks, making its way down Smith to Walker Street, then Walker to Milam Street, taking Milam to Pease Street, then Pease to Louisiana Street, down Louisiana to Clay Street, up Clay to Smith, and concludes on Dallas and Smith Street.
The celebration will feature 14 floats — seven of which are new — and 30 balloons, along with marching bands like the University of Houston's Spirit of Houston Cougar Marching Band. Special guests include Santa Claus, Houston Astros Mascot Orbit, Dr. Peter Hotez and Curtis "50 Cent" Jackson — the parade's Grand Marshal.
The city is expecting the parade to bring in several hundred thousand Houstonians to the area, so parking may be tight. Garages and street parking is located along the route, as well as three METRORail stops.
This year's parade will mark the end of a two year hiatus — the event was canceled in 2020 due to the COVID-19 pandemic and 2021 due to inclement weather.
Here's this year's full parade route: