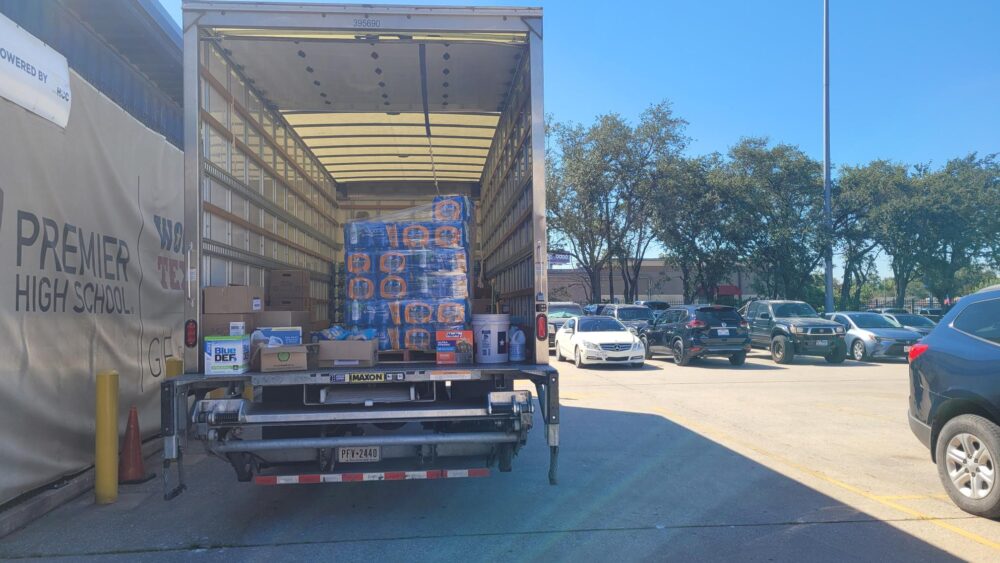 Jim "Mattress Mack" McIngvale, the owner of Gallery Furniture, is helping the victims impacted by Hurricane Ian by hosting a donation drive. Hurricane Ian made landfall in Florida on Wednesday as a Category 4 storm causing severe flooding and damage in many cities.
McIngvale is accepting unused donations at his Gallery Furniture North Fwy location. One truck has already been sent to Florida and more are expected early next week.
"It's important to us because we got so much help during Hurricane Harvey, it's important for us to reciprocate to our friends in Florida and our team members enjoy helping other people," said McIngvale.
He said one thing he learned from Hurricane Harvey is how important it is to have the community come together during times of hardship.
"Once people start working and that sense of community kicks in, magical things happen and I'm sure the same thing will happen in Florida," he said. "We're just trying to do our part as Texans to volunteer, get lots of products to take it down to them, and help them get back on the road to recovery."
Houston received a lot of help after Hurricane Harvey, and this is his way to pay that back. McIngvale said the value of helping people was instilled in him at a very young age and is the reason he always gives back.
"My parents taught me the essence of living is giving and we all have a responsibility for the wellness of our communities."
Ben Covarrubias brought water, shovels and buckets in the back of his truck when he pulled into the parking lot of Gallery Furniture's North Freeway location.
"I heard the call on the radio and felt compelled to get to the store and get what I could," he said.
He said watching Hurricane Ian brought back memories of what happened here in 2017 and the devastation it caused to his father's home.
"Once I saw the Hurricane had veered back into the water, came back in and hit again — that reminded me a lot of what Harvey did," he said. "Harvey ran over my dad's house in Rockport several times....It struck home, It really did."
Covarrubias said he encourages the residents of Florida to seek out help any way that can.
"Keep reaching out for help," he said. "Whatever sources that can be – neighbors, state, federal, just make sure your voice is heard."
The donation drive is being held for two to three weeks, but it could go longer after a team was sent to assess the damages.
Gallery Furniture is currently collecting unused supplies and items below:
Clorox

Water

Sheetrock Knives

Shovels

Heavy Duty Brooms

Buckets

Construction Trash Bags

Tarps

Non-perishable food items

Mops