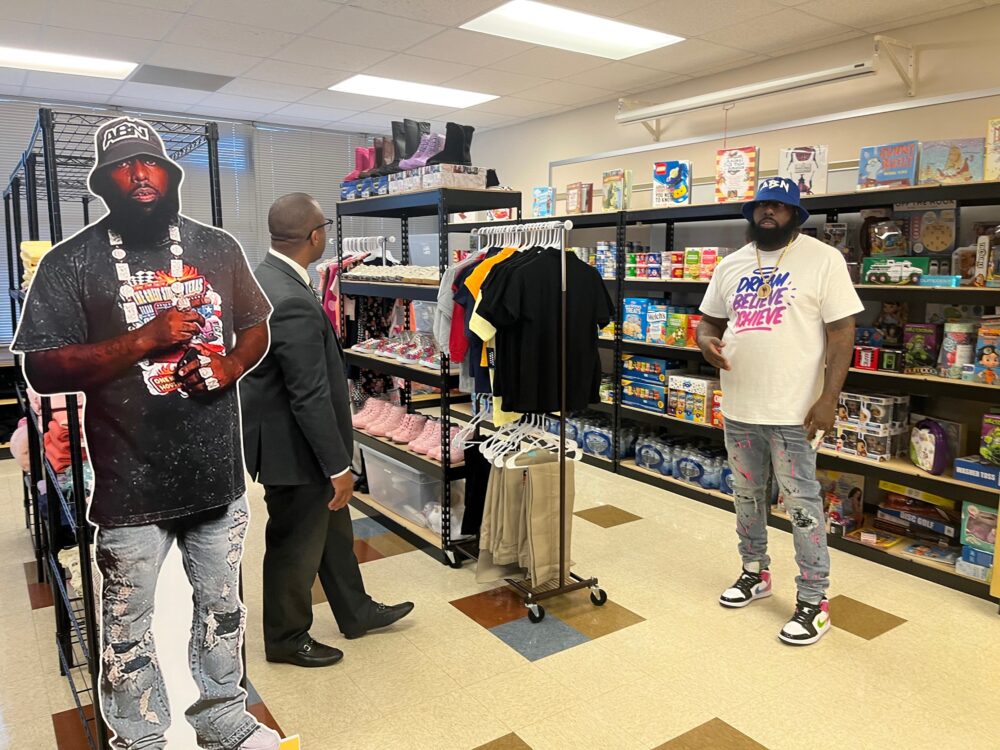 On Wednesday at Young Elementary, rapper and philanthropist Trae tha Truth unveiled his Truth Do Good Closet.
The classroom-turned-closet is filled with clothes, shoes, school supplies and pantry items for students who are homeless to stop by and stock up when in need.
"With the rate of student homelessness within the city, our mission is that no child goes without," Trae said.
A small group of children were brought in to not only meet Trae, but the rapper surprised the group with Bluetooth boomboxes.
"Oh, wow this is awesome," one student said.
"This is the best day ever," said another.
"This is what its all about," Trae explained. "Just want to see them happy."
HISD is the eighth largest district in the U.S. Superintendent Millard House II says homelessness can inadvertently affect any child's education experience.
"When we provide the necessary support facing hardship it creates an exponential education experience for all students where they can strive and do the things necessary, and they can focus on the most important thing which is their academic success," Millard said.
All Good Living Foundation, Kroger and others are among donors.
"Our goal at HISD is to provide every support available for our students to achieve their full potential," House said. "We answer this call everyday through support services, but we all know it takes a true village."