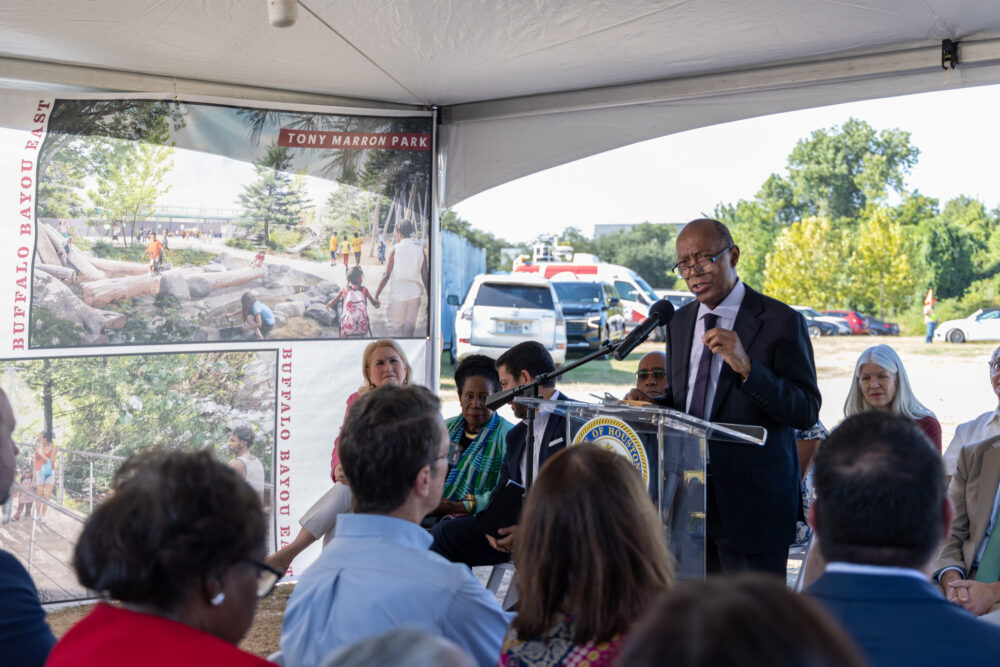 A plan to expand Buffalo Bayou Park to Houston's East End is being jump-started by a $100 million investment from Kinder Foundation, which has previously funded other projects around the city.
The funding is part of a 10-year plan to revitalize the area.
Shawn Cloonan is the Chair of the Buffalo Bayou Partnership. He says the project will bring further investment to some of Houston's historically under-served communities.
"The plan envisions new parks, trails, cultural destinations, affordable housing, and most importantly, connections to, among, and within the historic Fifth Ward and the Greater East End," he said.
Houston Mayor Sylvester Turner said over the next 10 years, more than $310 million will be invested in Buffalo Bayou.
"Houston and partners have contributed $83.5 million for this visionary plan and broken down for the city, $36.7 million to be utilized for Park projects. And another $46.8 million for non Park projects," Turner said.
Projects include restoring, expanding and improving park land, including the Tony Marron and Japhet Creek Park.
"In fact, the Tony Marron Park will go from 19 acres to about 40 acres," Turner said. "And Japhet Creek extends right into the Historic Fifth Ward. New parks, new trails, two pedestrian bridges connecting the Greater East End to Fifth Ward, enhancing our regional network."
Both the city of Houston and Harris County are expected to invest a combined total of $200 million in the project and officials are expected to sign off on final documents this week.