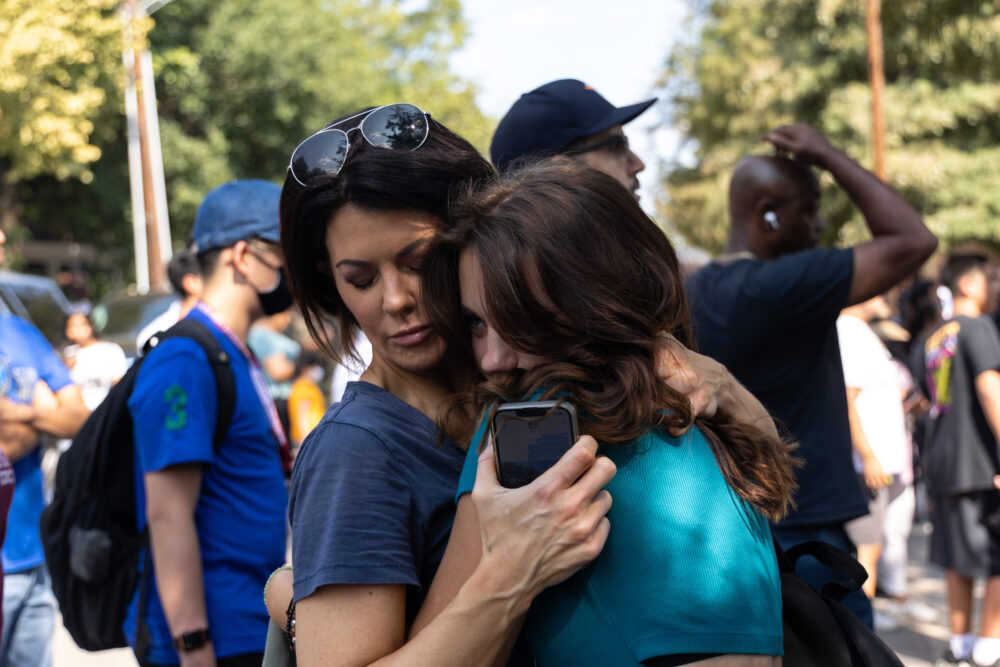 A string of false alarms and threats of violence at Houston-area high schools this week put administrators, police and residents of the region on alert.
The incidents in Aldine, Houston and Klein ISDs also captured the attention of federal law enforcement agents.
The FBI's Houston office released a statement Thursday on Twitter – after a Klein Forest High School student was arrested, charged with a felony and expelled for allegedly making an unfounded bomb threat earlier in the day, according to district officials – saying it is aware of the "swatting" incidents and takes such threats seriously. The agency also posted a public service announcement in the form of a video from the FBI's Chicago office, in which a college student expresses regret for making comments online that were perceived as a terrorist threat and led to his arrest.
Swatting is the act of making a prank call to emergency services to elicit a response from police.
"The FBI takes swatting very seriously because it puts innocent people at risk," its statement said. "While we have no information to indicate a specific and credible threat, we will continue to work with our local, state and federal law enforcement partners to gather, share, and act upon threat information as it comes to our attention."
The FBI is aware of numerous swatting incidents wherein a report of an active shooter at a school is made. While we have no information to indicate a specific and credible threat, we will continue to work with our law enforcement partners and act upon threat information. pic.twitter.com/whmPql8N58

— FBI Houston (@FBIHouston) September 15, 2022
The bomb threat at Klein Forest on Thursday morning prompted Klein ISD to evacuate the Northwest Houston campus and call off classes and after-school activities for the rest of the day, according to Klein ISD, which said no explosives were found in the building.
On Tuesday afternoon, the FBI, Houston Police Department, Harris County constables' deputies and Houston ISD police rushed to HISD's Heights High School in response to an active shooter call that proved to be a hoax. Houston Police Chief Troy Finner said the department had received an unconfirmed report of 10 people being shot inside a classroom, which prompted the high school as well as two nearby middle schools to lock down.
"It's no joke," Finner said. "Whoever made this call, understand all of our agencies, including the FBI, we're going to trace it down and hold them accountable."
Also this week, Aldine ISD increased security at its schools after unsubstantiated social media threats were made against Eisenhower High School.
There also were swatting incidents this week at high schools in Waco as well as California, Kansas and Missouri, according to multiple news reports.
Less than four months ago, 19 schoolchildren and two teachers were massacred by a lone gunman with an assault rifle at an elementary school in Uvalde, about 85 miles west of San Antonio.
"We urge the public to remain vigilant and report all suspicious activity and/or individuals to law enforcement immediately," the FBI's Houston office said in its statement.