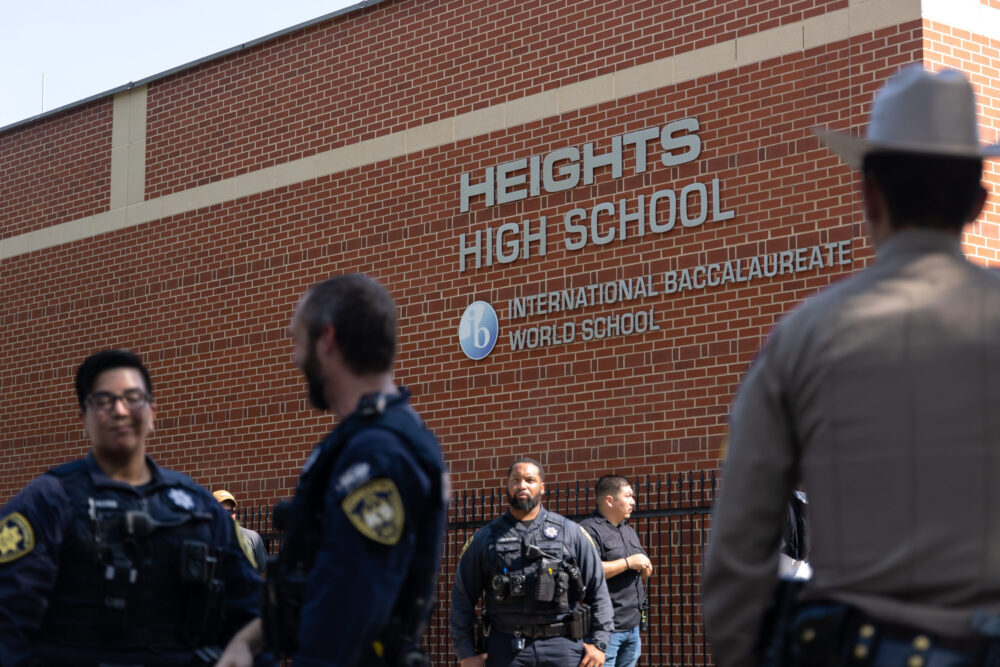 The report of an active shooter at Heights High School on Tuesday afternoon was unfounded, according to Houston police.
Houston police said they found no one injured after a preliminary sweep of the campus in the 400 block of E. 13th Street. The active shooter call came in just after 1 p.m.
Houston ISD confirmed that a threat was made against the school and the school went into lockdown mode as a precautionary measure.
"Today, a threat was made against Heights High School. As a precautionary measure, Heights High School, Hogg and Hamilton Middle Schools immediately went into lockdown," the statement said. "The Houston Police Department and HISD Police continue to investigate the threat, though no evidence was found to substantiate the threat. Students at Heights High School will be dismissed early and school buses are in route to transport students who normally ride buses."
During a press conference outside of the school, Houston Police Department Chief Troy Finner said they received a shots fired call at 1:11 p.m. and officers arrived within minutes. The report of 10 people being shot was unconfirmed at the time, and when they arrived at room 213, where they'd been told the shooting happened, officers found the door locked and breached the door.
"We went in and immediately started searching," Finner said. "Because the first thing we want to do is make sure our kids are safe."
Finner added that no one was injured. Officials also said that they are taking the false call seriously.
"It's no joke," Finner said. "Whoever made this call, understand all of our agencies, including the FBI, we're going to trace it down and hold them accountable."
Finner said they believe the call was made from outside of the school, but it is not confirmed. Officials also said that there was a fight at the school, but did not confirm if the fight and call were related.
Parents of students at the school were asked to meet at staging area in the 300 block of E. 15th Street if they chose to come to the campus area.
Multiple agencies responded to the report of an active shooter: Houston police, HISD police, Harris County Constables and the FBI were among those visible at the scene.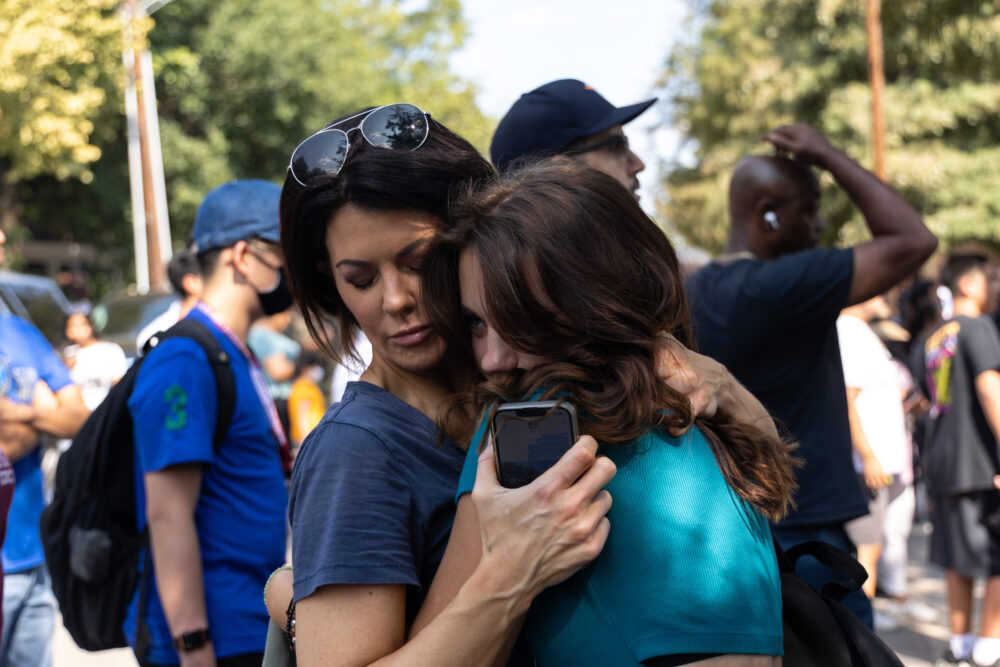 Jennifer Caswell is the mother of one of the students at Heights High School. Caswell said it was her daughter's 15th birthday, and she only found out about the lockdown through the school's tennis coach.
"I got a text from her tennis coach, and all the text was 'we're on lockdown. We'll let you know what's happening,'" Caswell said. "I immediately get on the phone and try to get a hold of her, and she says 'there's a shooter.' And you don't know what to say, nobody can prepare you for that."
Caswell said her daughter had texted her that she was okay before she was eventually dismissed after police gave the all clear. She said she was relived that there was no shooter, but that it was still a scary moment.
"What if something's not okay," Caswell said. "That's my baby, that's my child."
Caswell's daughter, Madison, said she had just left lunch when she heard the announcement of a lockdown.
"We were in class for maybe ten minutes and then there was an announcement saying we were going into lockdown," Madison said. "And we kind of just sat in our seats for a couple of minutes and then we were told to go to the back of the room. A lot of people were stressed out."
After a tumultuous day, Madison said she planned to enjoy the rest of her 15th birthday by having dinner with her family.