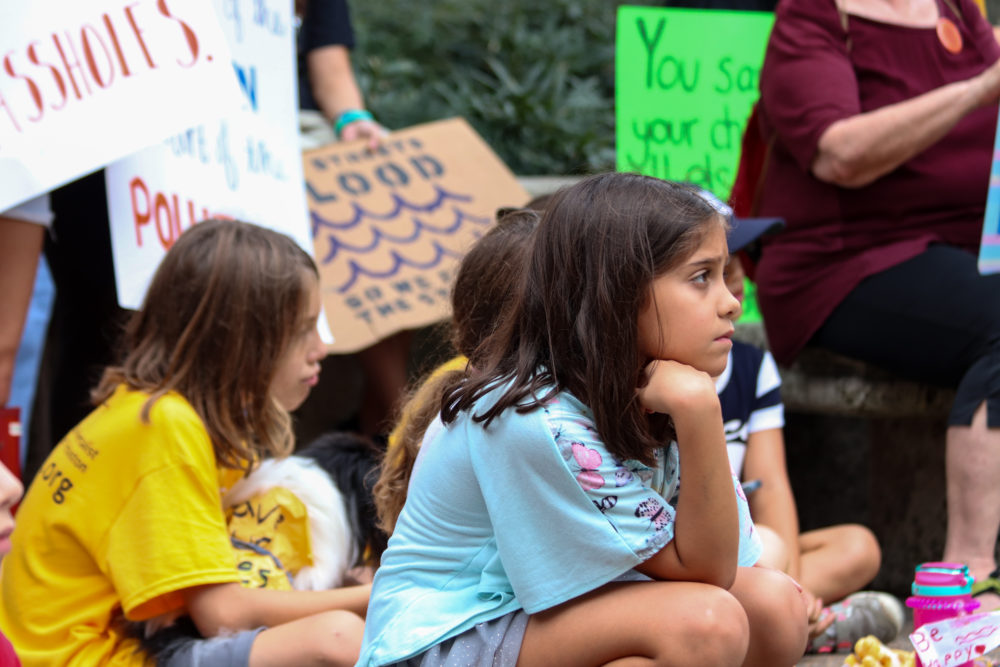 On Thursday, UNICEF designated the city of Houston as the first Child Friendly City candidate in the country.
The city has been working on the Child Friendly City Initiative for two years. Within that time, the city has partnered with the United Nations International Children's Emergency Fund, or UNICEF, and established a CFCI task force which is led by the Mayor's Office of Education. The office conducted an analysis to determine what challenges Houston youth are facing, and developed a local action plan.
Mayor Sylvester Turner says it takes the entire city working together to help young people.
"We have an obligation to help our children succeed, for they are the greatest reflection of the present and the most accurate predictor of our future," Turner said.
The City of Houston and Rice University's Kinder Institute conducted a situational analysis on the state of children's rights with a community assessment of over 600 Houstonians. From the analysis, they were able to identify key areas to develop an action plan that would improve youth participation, resource accessibility, emergency preparedness and mental health services.
The results from the analysis led to Houston developing mental health training for more than 460 service providers, educators, community members and parents. They were trained in Youth Mental Health Aid and the impact of trauma and adverse childhood experiences.
"Being recognized in UNICEF's Child Friendly City Initiative signals that the City of Houston is well on its way to improving children's well-being and building the better future they deserve," Turner said.
President and CEO Michael J. Nyenhuis said he will continue working to provide rights for all children.
"Together we won't stop until every child in Houston and globally is healthy, educated, protected and respected."
Nyenhuis said, the issues that face Houston youth that were identified in the city's local action plan are issues UNICEF is working on with children across the world.
"Interestingly each of these issues you have identified here in Houston, align with UNICEF's global priorities," he said. "Confirming again that the challenges faced by children today are universal and require collaborative, evidence based, and innovative solutions working alongside children and youth."